There is a new fast-casual food chain called Lemonade that's making big waves and may soon be all over the United States.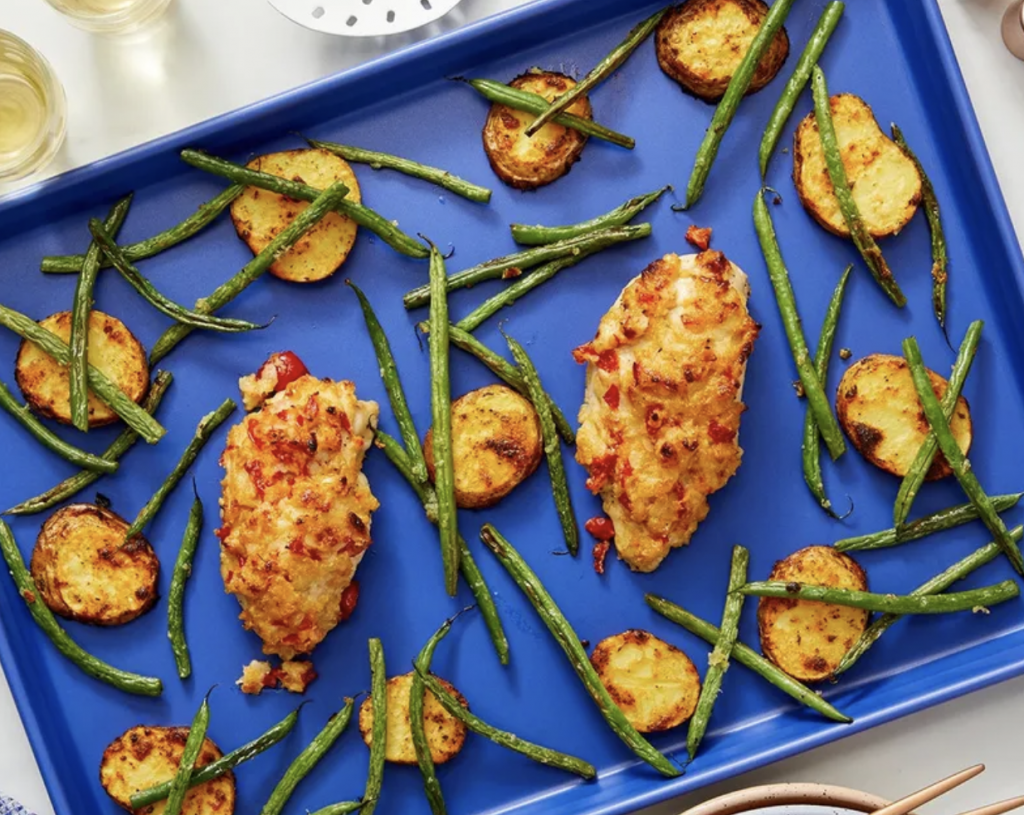 Described as a modern marketplace, fast-casual food chain Lemonade offers customers a colorful bounty of seasonal California Comfort Food in a bright cafeteria setting. Known for its unique and changing menu by Chef Alan Jackson, the food is a healthy, flavorful alternative to fast food. As such, the fresh, quick-casual eatery provides the answer for people looking for a satisfying lunch or dinner with the family. With a contemporary change of pace, The Golden State-based chain marries quality and convenience with California sensibility.
Now, due to its popularity, fast-casual food chain may soon have locations all over the United States. Since the 2008 launch of its flagship location in West Hollywood, Jackson and Chief Development Officer Ian Olsen have opened 26 additional restaurants throughout the state, including San Francisco, Los Angeles, Orange County, as well as San Diego. The concept for the eatery was created when Jackson and his wife couldn't find the healthy, quick food they liked. So they sensed an opportunity.
A fine-dining chef by training, Jackson quit his day job and developed a cafeteria-style menu of hot dishes, bowls, salads, sandwiches, and marketplace sides. The food is designed to look like the meals one might find in an upscale grocery store's prepared food section. He decided to call the fast-casual food chain Lemonade, since just saying the word evokes the bright and comforting feeling you get from hearing it. And because they offer a rather extensive range of delicious lemonade drinks.
The following year, Jackson teamed up with businessman Ian Olsen, and they set their sights on expanding the fast-casual food chain, Thrillist reports. Since the Chef had taken the rare step of setting up a commissary kitchen to make all sauces, dressings, marinades, seasonings, and long-cooked meats from the beginning, Lemonade was in a unique position to grow quickly. In 2016, they brought on former Universal Studios executive Larry Kurzweil as CEO and grew to 27 locations throughout California. And in early 2019, they merged with Modern Market Eatery, to jointly own 58 restaurants across six states.
After Lemonade's parent company purchased Qdoba, which has 750 locations, it has big plans to expand both chains. The deal puts the fast-casual food chain in a perfect position to expand to 3,000 locations across the three brands. As part of the announcement via Food Equipment Reports, Modern Restaurant Concepts also announced Modern Market signed its first multiunit franchise development agreement, which will add 40 locations to seven states. The brand currently operates in Colorado, Texas, Arizona, and Indiana.
According to reviews of the fast-casual food chain, Lemonade with its unique food and concepts will do well outside California. Ingredients are displayed by type so customers can create their own dish, or order from the bowls, salads, and sandwiches on the menu. All the proteins sound and look appealing, from salmon to steak to ahi tuna. The eatery also offers a range of wellness boosters, iced tea, and more. The little chalk signs are a nice touch, indicating that dishes are fresh and changed each day. Even the ceiling ties into the design, with large yellow bulbs that give off an almost whimsical feel.
---