Some of the best ways to Celebrate National Tortilla Day include throwing a chip bash, learning to make your own salsa, and experimenting with different chip flavors.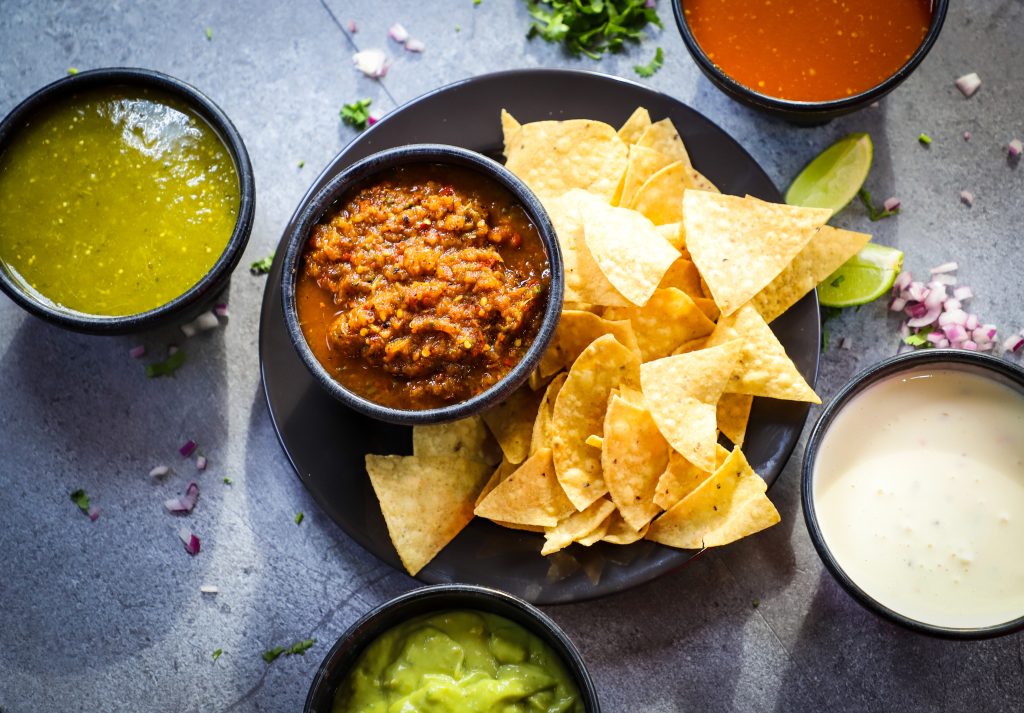 The tortilla chip—crispy, crunchy corn goodness—is a popular snack around the world. And thanks to the fabulosa Rebecca Webb Carranza, a Mexican-American entrepreneur, it is savored and enjoyed by millions of people around the world.
A Fortuitous Twist on Tortillas
Its story begins in the 1940s at Rebecca's family's tortilla factory in Los Angeles, California. One day, instead of throwing away the tortillas that didn't sell, Rebecca decided to try something new with them. She sliced the tortillas into triangles, cooked them until crispy, and sprinkled them with salt, and a star, or should we say, a triangle, was born.
The snack that resulted was an instant hit, and Rebecca was soon selling it to local restaurants and stores. A "tortilla timeline" on the NationalToday.com website states that Carranza was given the special Golden Tortilla award in 1994 for her outstanding work in the food industry.
Tortilla chips rose in popularity over time, and it wasn't long before major snack food firms began mass-producing them.
Tortilla chips are now a popular snack meal in many households, and they can be eaten in a variety of ways, such as by dipping them in salsa, guacamole, or queso, or by using them as a base for nachos. Because tortilla chips are so versatile, they are also used in a lot of different dishes, like salads, soups, and casseroles.
Due to its incredible popularity, the beloved tortilla chip has earned its own kind of celebration: National Tortilla Chip Day. It is celebrated every year on February 24th. This unique day provides an excellent occasion to indulge in your favorite chips and dips.
If you're looking for ways to commemorate National Tortilla Chip Day, here are a few suggestions:
Throw a Tortilla Chip Bash
Get your friends and family together for a tortilla chip party. Put out a variety of chips and dips, such as salsa, guacamole, queso, and bean dip. To make your own tortilla chips, cut up corn tortillas and fry them until crispy. This is an excellent way to celebrate and party it up with friends and family on National Tortilla Chip Day.
Experiment with New Flavors
There are many different kinds of tortilla chips, such as classic, nacho cheese, lime, spicy, and others. National Tortilla Chip Day provides a perfect excuse to experiment with various flavors and brands. You might uncover a new favorite chip you had no idea existed.
How to Make Your Own Salsa
Salsa is the ideal accompaniment to tortilla chips. Why not make your own salsa instead of buying it pre-made? You can play around with different ingredients and spices to make a salsa that suits your tastes. Homemade salsa is not only delicious, but it's also a fun activity to undertake with friends or family. On its website, Taste of Home shares its top 10 salsa recipes. You can check them out here.
Make a Nacho Bar
To take your National Tortilla Chip Day celebrations to the next level, why not set up a nacho bar? Put out tortilla chips, various varieties of cheese, beans, meat, and toppings like jalapenos, tomatoes, and sour cream.
Diversify Your Dips
While salsa is the most popular dip for tortilla chips, there are plenty of additional options. Other examples include queso, guacamole, and bean dip. If you don't have time to make your own dip, you can always buy a prepared bean tip at the deli section of your local grocery store.
Help Local Businesses
Why not go to a Mexican restaurant in your region to celebrate National Tortilla Chip Day while also supporting local businesses? Many Mexican eateries offer fresh, homemade tortilla chips and dips to satisfy your desires.
Tortilla Chip Day is a fun occasion with a variety of ways to celebrate. There are a bunch of fun ways to enjoy this delightful snack, whether you're throwing a party, trying new varieties, or making your own dips. So go ahead and purchase a bag of your favorite tortilla chips to celebrate National Tortilla Chip Day in style! And last but not least, raise a bag of chips in honor of its creator, Rebecca Carranza.
---