Some experts believe that the key to salvaging the movie industry is to bolster menus in order to appeal more to what the public wants from a moviegoing experience.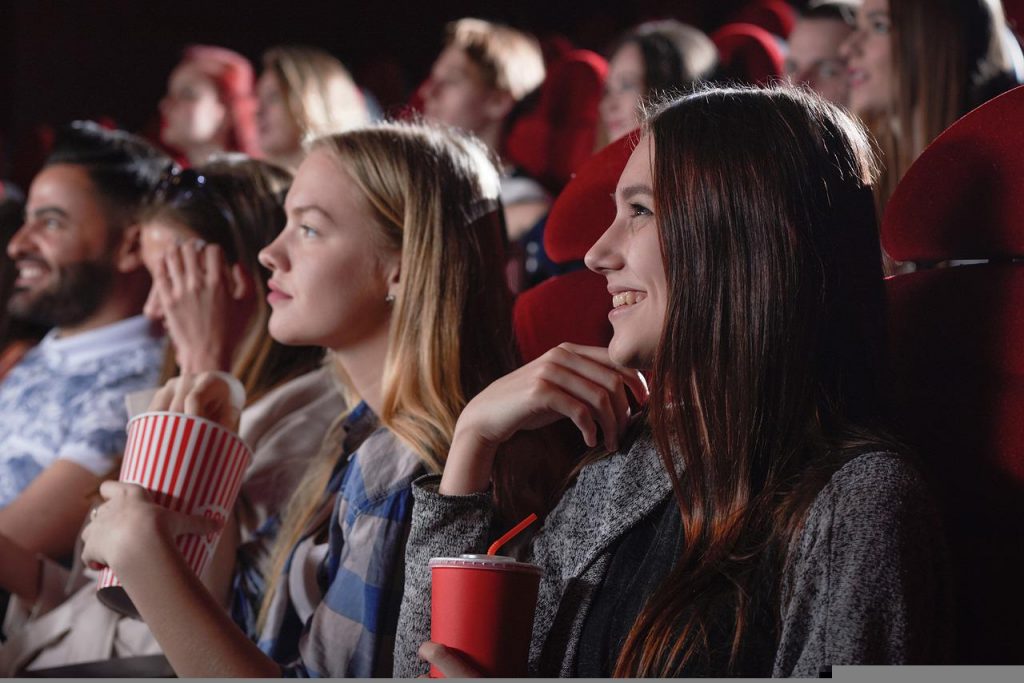 While not often discussed in the news, one of the industries hardest hit by the pandemic was the movie industry. As production in Hollywood slowed to a trickle, it had a significant ripple effect down to the movie theater level. Those theaters have struggled to fill seats, so many owners have decided to upgrade their movie theater menus to woe back customers.
It is hard to feel sympathy for the pandemic-induced slowdown in Hollywood production. But when we think about how that change impacted one of America's favorite pastimes – moviegoing – it becomes real. Before the pandemic, Americans loved hitting the theater for a new flick and a giant tub of popcorn.
Unfortunately, with fewer movies getting released and local closures or restrictions, that small joy got taken from us. According to CNBC, "Since 2019, before the pandemic, the number of North American screens has fallen by more than 3,000, according to Comscore. Market research firm Mintel said just 54% of people had been to a theater between April and October 2022."
And the result is a series of theaters that now struggle financially. However, theaters can only do so much on their own. Part of the struggle is 50% fewer films getting released, spurning a 30% drop in ticket sales.
So theater owners have come up with an innovative way to try and boost ticket sales. Many either have (or will) update their movie theater menus. That is great news for consumers who love to eat good food while watching an enjoyable film.
Rich Daughtridge, the president, and CEO of Maryland-based Warehouse Cinemas explained the thought process behind updating movie theater menus. He said, "Hollywood creates great stories, and it's our job to make sure our products, the sound, the picture, the seat, all those things together are something that they desire as a big screen event." And at Daughtridge's theaters, they succeed at this mission.
His movie theater menus include "gourmet grilled cheeses, hot dogs with homemade beer cheese, and classics like nachos and a seasonal popcorn mix." Movie-goers can wash all that down with "a selection of craft cocktails and 32 craft beers and ciders on tap at its self-serve beer wall. This month, the theater will offer a themed cocktail for the movie 'Winnie the Pooh: Blood and Honey.'"
Other movie theater menus around the nation include items like truffle mushroom pizza, lobster tacos, burgers, flatbreads, and lobster grilled cheese. And every location offering a killer menu selection also has signature cocktails, wine, and beer. But the expanded movie theater menus do more than just bring people in the door.
Sure, they offer a unique experience for customers. But they also have high margins, which is good news for theater companies. Movies themselves are not very profitable for theaters.
So they need to sell plenty of concessions to improve profitability. And those fancy movie theater menus certainly succeed. Concession margins typically range from 80% to 90%.
That's right. There is a reason your beloved popcorn tub costs an arm and a leg. It is to help keep the doors of each theater open.
---