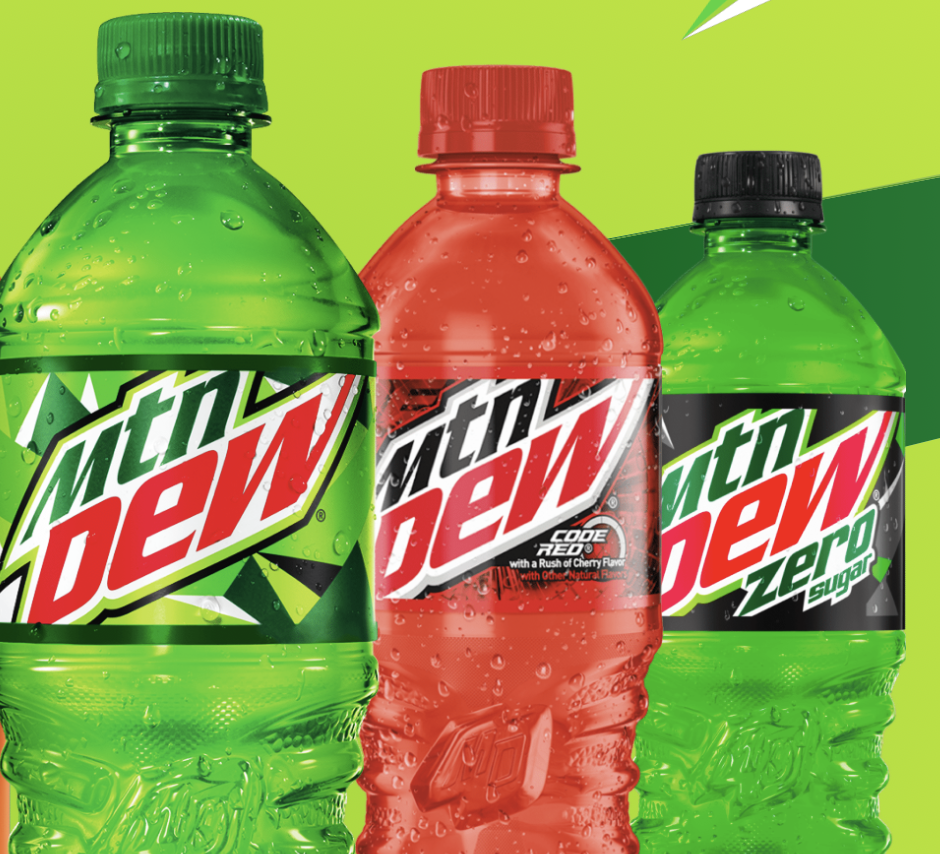 Mountain Dew has always been a brand that keeps us on our toes. Perhaps this is why the brand's latest flavor partnership isn't all that surprising. The new partnership consists of Buffalo Wild Wings getting a new Mountain Dew Legend variety. This new flavor is being billed as giving sports fans a reason to rejoice since it is the first time a PepsiCo brand has been exclusively marketed by the Buffalo Wild Wings sports bar chain. Take a first look at the new Moutain Dew Legend flavor below.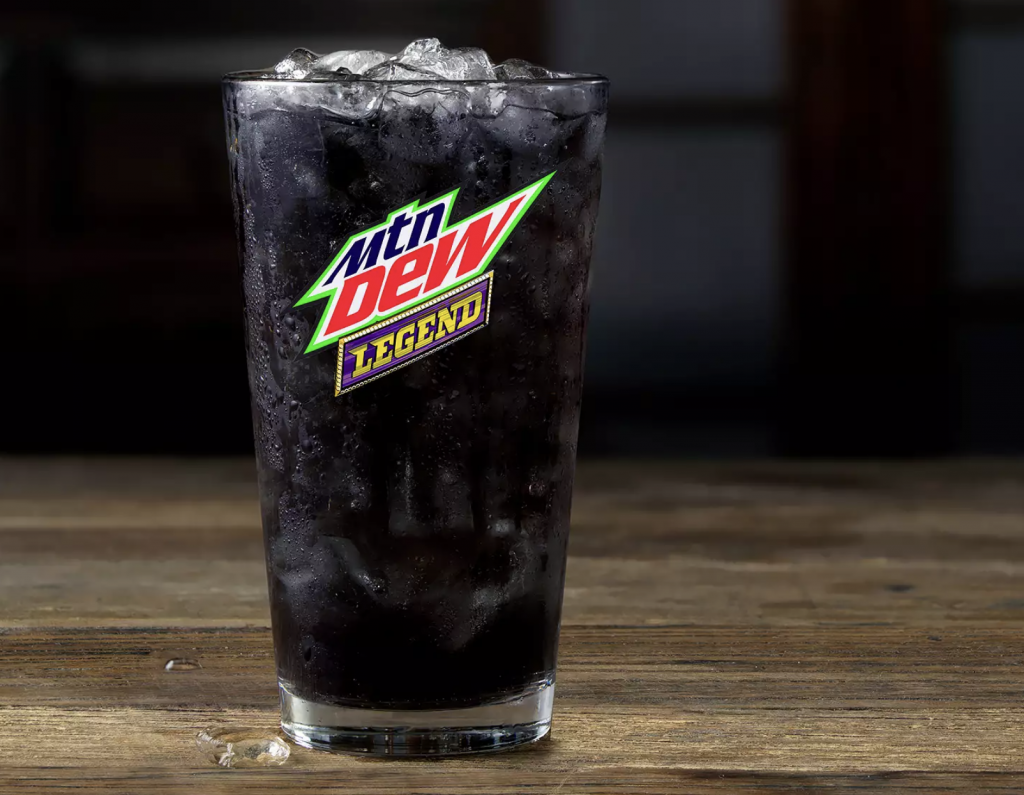 One thing is for sure about both brands. Both Buffalo Wild Wings and Mountain Dew have a deep understanding of what it's like to have passionate fan communities. More so, they know how to elevate festivities with food and beverages that delight the taste buds. By combining both brands through an exclusive partnership, it becomes possible to improve the sports watching and dining experience for customers. 
Mountain Dew Legend is already available at select Buffalo Wild Wings. A country-wide rollout is expected to be in place by mid-May. It should be noted, however, despite the fact that this is the first time Buffalo Wild Wings has marketed an exclusive PepsiCo beverage, the two firms have previously collaborated together.
Mountain Dew and Buffalo Wild Wings have always always been favorites among Americans. Buffalo Wild Wings serves much more than what it is renowned for, its delicious bone-in and boneless hot wings. The brand also offers soups in addition to street tacos, sandwiches, burgers, and salads. It's practically impossible to become bored with ordering off the menu because there are so many options to choose from.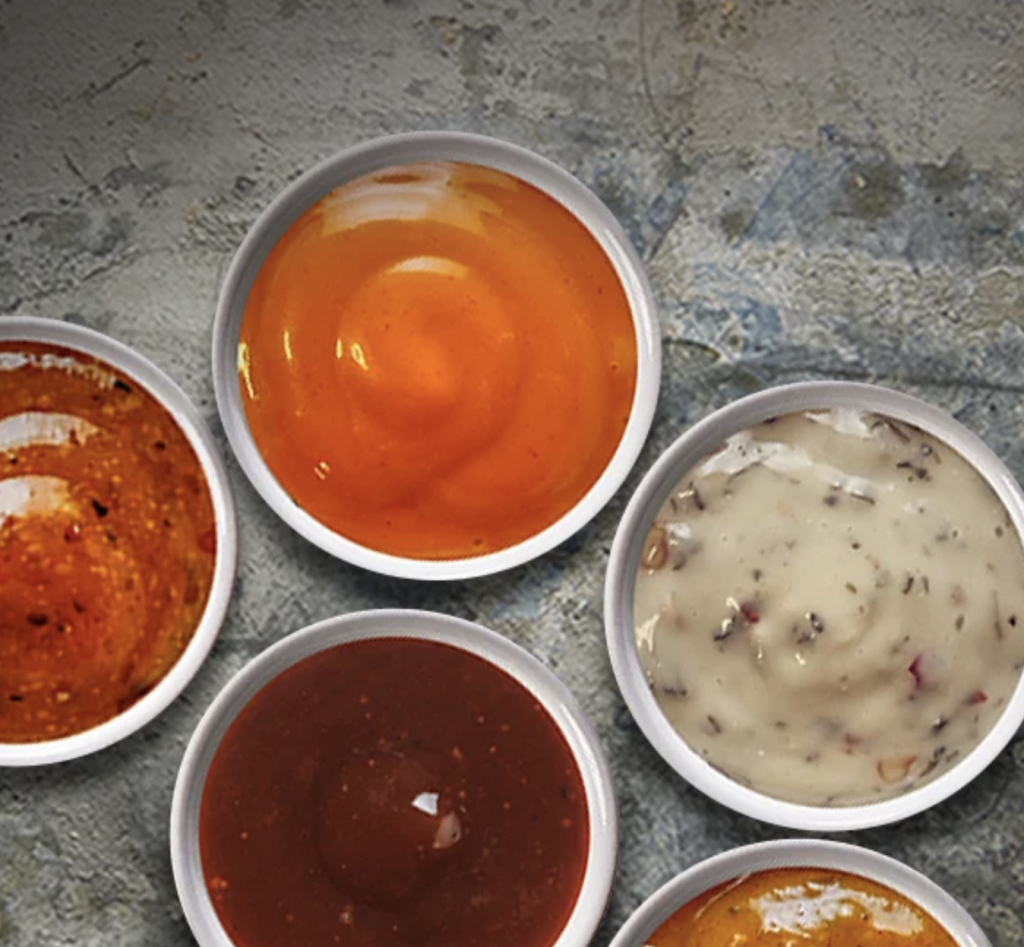 Another reason that people love Buffalo Wild Wings so much is that they can take home a bottle of their favorite B-Dubs wing sauce for only $5. Using the sauce and making wings at home and drinking Mountain Dew is healthier in the long term than eating at a restaurant because you can be in complete control of what goes into the meal. If you're trying to lose weight but still want to give the new flavored beverage a try, there's no need to fret. Just keep in mind that even if you keep track of what you eat and how much you exercise on a regular basis, sticking to a daily soda habit can derail weight-loss efforts.
Each can or bottle you consume has a startling quantity of calories while providing little nourishment or sustenance. Still yet, you can drink soda like the Mountain Dew Legend variety and lose weight if you make soda a rare treat. A can of soda contains the same number of calories as several larger amounts of healthier snacks. If you want a treat, you can have a half-cup of ice cream or two tiny pancakes for the same amount of calories as a can of soda. If you prefer, you can always use exercise to work off the calories from a Mountain Dew Legend. What kind of exercise? You'll need to walk briskly for about 30 minutes to work off the calories from the soda.
It's usually fairly simple to locate a Buffalo Wild Wings nearby, regardless of where you are in the United States. You can even find these eateries in other countries. The next time you end up at a Buffalo Wild Wings, make sure to check the menu for the new Mountain Dew Legend variety.