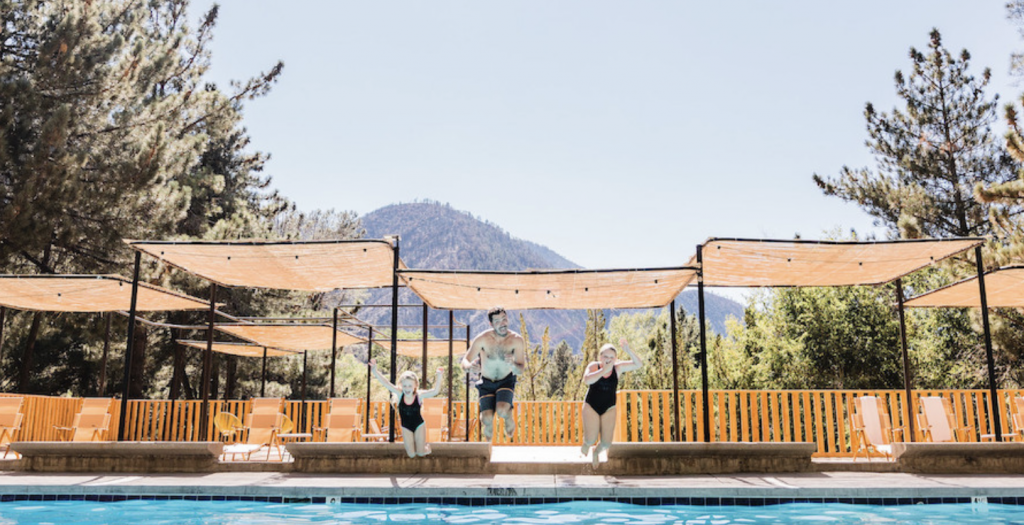 Let's be honest. When you go on vacay one of the first things you look at at your hotel is the hotel pool. And, you may or may not book that hotel if there is a lackluster pool situation going on. And, how can you tell when the reviews may be less than honest? Your best bet is to ask for a first-hand review and do extensive research. Or, you could just go all in and book a cruise. Those ships have pools that rival any 5-star hotel in the world.
Or, you could check out the amazing list from Travel+Leisure which the magazine gathered from travel experts worldwide. 2022 was the year of travel as COVID restrictions lighted up after the pandemic kept us all inside for about two years. People flocked to Hawaii and put up with packed airports as they learned to find their traveling patience again. So, 2023 will more than likely bring us even more travel. Why not make sure the hotel pool is incredibly fab?
Number One on our list is Mwiba Wildlife Reserve, Tanzania in Africa. It sounds extremely luxe, but really, life is short. Go big. And don't stay home. The hotel pool at the Mwiba Wildlife Reserve is the perfect place to stay when you're on safari. This is the place to immerse yourself in a sustainable Serengeti way of life and observe Tanzanian tribes that still maintain their ancient lifestyles.
Here, the hotel pool sits atop a lovely hill with a river below it. The pool has an infinity edge where it feels like you are floating above wild animals and experiencing true relaxation from all your worries and troubles. When you're in a place that is as exotic and as different from your day-to-day as Africa, you will gain a new outlook on life.
Number Two on our list is to live the corset-ripping fantasy of your dreams in Berkshire, England. With strong notes of Bridgerton, the Lady Astor Suite at Cliveden House is just outside London. Although no hotel pool, this former bedroom of Lady Astor's drips in elegance and refined beauty. This is a great time for a trip across the pond as the American dollar is strong against the pound. So you'll spend a lot less to get more. 
Lady Astor was the first woman to rise to the ranks of parliament. It is widely known that Winston Churchill did not approve of a woman being in politics and made it known. She gave it back to him as hard as he dished it out.
For Number Three, we'll jet over to Paris, France where the hotel pool has glorious blue accents ingrained on the floor and flying birds on a luxurious large mural that make you feel you are in a true oasis in the middle of the city.
Wherever you choose to book for the 2023 vacation of your dreams, make sure the suite is luxurious and the hotel pool exceeds your expectations. You only live once. So, you might as well treat yourself.
---