Like many other companies trying to hold onto workers, Microsoft has decided to raise its wages my a significant amount.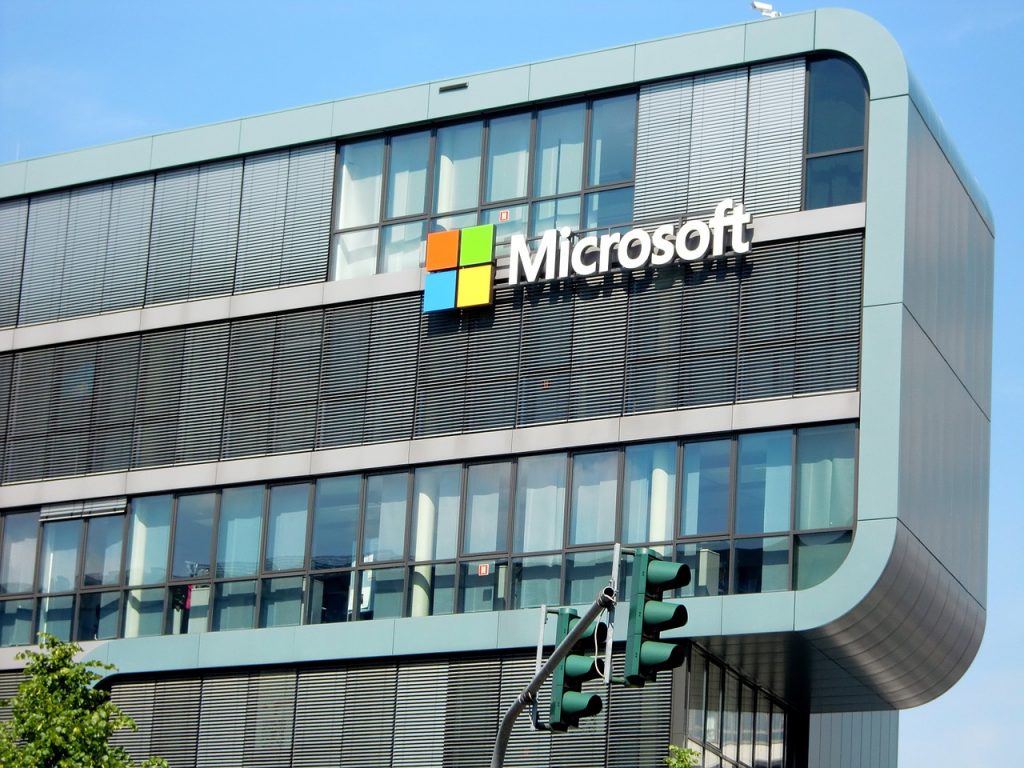 The Seattle-based tech giant, Microsoft has announced a plan to boost employee salaries and benefits by nearly double its current budget as part of a corporate-wide retention effort. This pay boost by Microsoft will also include an increase to the range of its stock-based compensation by up to 25%. Decades-high inflation is wiping out the buying power of American workers and Microsoft is hopeful this plan of action will keep its talented and dedicated employees, in this current competitive labor market, working for them. 
According to GeekWire, the decision to move forward with employee raises and compensation bonuses was sent out via email communication to all Microsoft employees on Monday by the CEO Satya Nadella. "Time and time again, we see that our talent is in high demand, because of the amazing work you do to empower our customers and partners," Nadella continues in the email to state, "Across the leadership team, your impact is both recognized and deeply appreciated and for that, I want to say a big thank you. That's why we're making long-term investments in each of you". Nadella describes the changes as being based on the current location of each Microsoft employee. Merit budgets will vary and will focus on where the hardest inflation costs are being experienced in the market and on employees that are early to mid-career levels within Microsoft. 
Annual stock ranges will be increased by at least 25% for all Microsoft employees that are at the level of sixty-seven or below. The reference to the level number translates into Microsoft employees from entry-level positions up to senior directors and the company currently has 103,000 employees in the United States, along with another 78,000 around the world. Microsoft employees that have reached the partner level ( which is typically general managers, vice presidents, and other high-ranked executives) are not the current focus of the compensation being budgeted. 
Microsoft has announced this move as its 2022 fiscal year is drawing to a close, which is the end of June, and before the deadline for determining rewards-based compensation and benefits in the fall timeframe. Microsoft reported compensation expenses of over 6.1 billion dollars for June of last year, which is equal to 10% of its reporting annual profits of 61 billion dollars. 
The expenses associated with the higher cost of living is one just one of the many considerations for corporations like Microsoft and its rivals to raise their wages. These companies are being faced with the challenge of not only filing job roles but retaining valuable talent during a period of time that has become known as the 'great resignation' due to high worker leverage across the United States. Inflation has spiked to a higher-than-expected 8.3% by April of this year and has continued to remain a growing issue for most household budgets as employees' wages are being depleted by the costs of fuel, food items, and surging housing expenses. The most recent Consumer Price Index shows that shelter costs rose 5.1% compared to last year and 0.5% compared to March, which is the highest rate of an annual increase since the year 1991.
Microsoft is not alone on its path to increasing employee compensation in an effort to retain them. Amazon has doubled its pay limit for corporate employees and Walmart is working on rolling out a pilot program that is aimed toward recent college graduates to put them into management roles that pay up to $210,000 annually.