When Russia enacted its siege against Ukraine 8 months ago, McDonald's locations closed down to protect their workers, now some have started to reopen in Kyiv and surrounding areas.
After seven months of war, McDonald's has reopened in Ukraine. For the safety of its employees, the fast food chain temporarily closed more than 100 restaurants when Russia invaded the region on February 24th. Now, three locations reopened earlier this week, welcoming people back to the warm glow of the golden arches.
But customers can only order through delivery apps. McDrive and dine-in service will only resume in October. The move comes as the fast food giant aims to fulfill its pledge to bring back employees despite the ongoing conflict.
However, the reopening of restaurants in Kyiv and Western parts of the country will take place in stages over two months. McDonald's is currently implementing enhanced procedures for staff and customer safety, saying that locations will be open from 9 am to 9 pm, but will close during air raid alerts.
Speaking about the decision via NPR, McDonald's Senior Vice President Paul Pomroy said, "In recent months, we've become convinced that our reopening will return a small, albeit important, sense of normalcy to Ukraine." He added that the country's leaders have said that returning to work is the best way for foreign companies to support the local economy and the Ukrainian nation. However, according to a statement, the company continued to pay the salaries of over 10,000 employees during the closure.
Following the announcement, regular folks and high government officials flocked to snap photos with their Big Macs as they enjoyed meals they haven't had access to in months. Since Russian troops retreated from Kyiv suburbs in April, around 3 million people have returned to the city, according to Mayor Vitaliy Klitschko. Outside one McDonald's, dozens of people camped out in the rain waiting hours for their food ordered via the delivery app.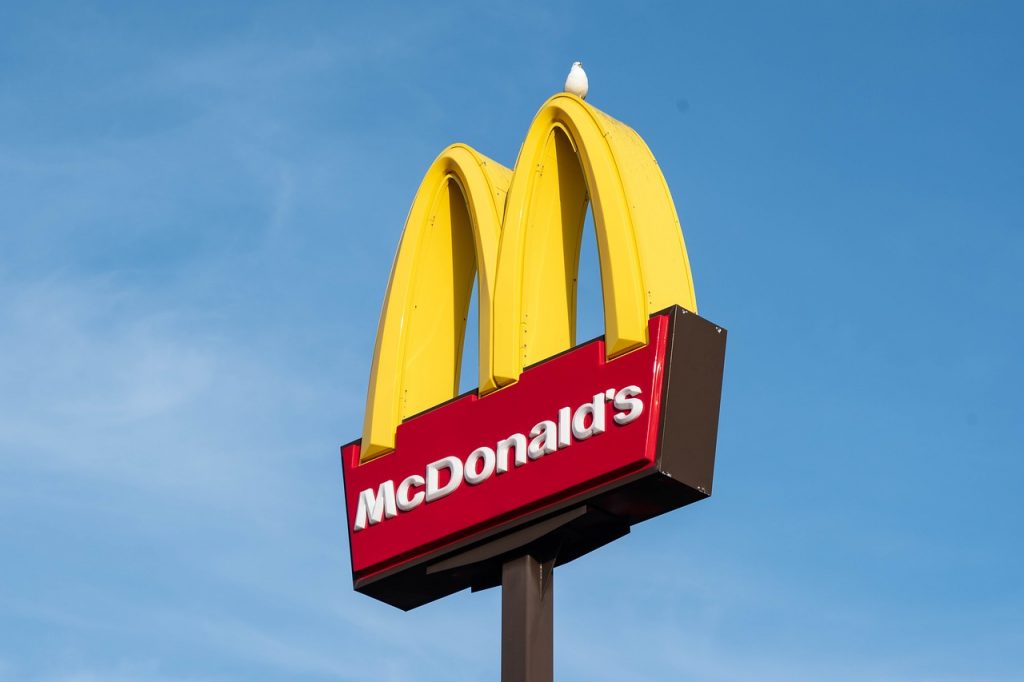 Others desperately refreshed their phones, hoping for a chance to place an order on the overwhelmed system. All the while, delivery drivers buzzed in and out of the McDonald's restaurant with the coveted orders in their arms. Since the reopening, Ukraine's main rideshare company says rides to malls with open McDonald's went up by between 20% and 30%.
"It's a rush. I pick up the order, deliver to the sidewalk, and repeat," delivery driver Maksym Khadav told NPR. While the exhausted delivery man doesn't quite agree with the McDonald's food rush, he's proud to have been the first driver in line for a pickup at the Aladdin Mall location. He estimates around 300 couriers were in line behind him.
But every Ukrainian of a certain age remembers when the first McDonald's opened in the Soviet Union. Even though a meal cost half a day's salary in 1990, hundreds lined up in Moscow for the American burgers. "I thought they wanted to launch nuclear rockets at us, but they gave us McDonald's and peace instead," a boy explained in a news report at the time.
In 2022, a lot of people say the fast food chain's reopening in Kyiv feels like the younger generation's version of what happened over three decades ago. With the long lines comes hope for a free, safe, and democratic future.