A rumor that has been circulating suggests that all-day McDonald's breakfast is poised to make a comeback, but has since been proven false.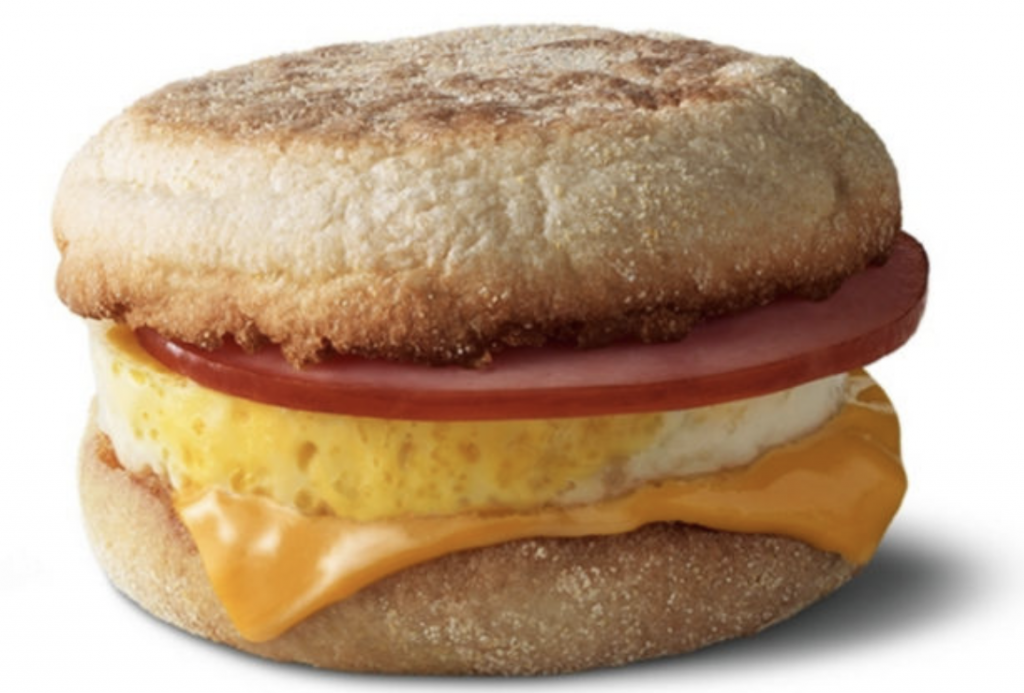 On October 6, 2015, over 68 million McDonald's customers were thrilled with the news they would be serving breakfast all day! This meant no more rushing to make it before the 10:30 am deadline to satisfy that craving for McDonald's breakfast. All-day McDonald's breakfast sadly came to end during the early days of the pandemic lockdown as part of a bigger scheme to simplify service.
In recent months, rumors that McDonald's would bring back all-day breakfast had been circulating. However, those McDonald's breakfast rumors have since proven false, according to CNBC. A Twitter user revived the conversation on Thursday, tweeting a screenshot of a McDonald's press release that stated all-day McDonald's breakfast would be served to start October 6th. It was later realized that the screenshot being shared was from the news release back in 2015. The rouse amounts to bad news for Egg McMuffin lovers across the nation.
An all-day McDonald's breakfast menu was originally developed by Former CEO Steve Easterbrook. The former CEO wanted to launch the all-day McDonald's breakfast menu as part of a turnaround strategy to increase the major burger chain's (at the time) not-so-favorable sales. The decision to launch an all-day McDonald's breakfast did drive sales growth within the company.
As McDonald's management teams began to look at adding menu items back after pandemic lockdowns were removed, CEO Chris Kempczinski told his business analysts that his team was working within the franchise to ensure every item that is added back, earns its way back onto the menu. However, it looks very unlikely at this point in time that the all-day McDonald's breakfast will make its return. Way before the pandemic, staff had been asking management to reduce the McDonald's breakfast options in order to speed up service, especially, in the locations that were staffing challenged.
A wise man once stated that McDonald's breakfast is the most important meal of the day. This may or may not have been a marketing gimmick. Either way, arguably nothing starts off the day quite as good as the smell and taste of bacon, sausage, egg, and toast. A solution that can still be met as long as you get to your local McDonald's before 10:30 am.
Now that we have revealed the all-day McDonald's breakfast menu is a bust, what is next for the mega burger chain? Interestingly, its soda has gotten a lot of attention lately. McDonald's has described their Sprite as being crispy, crunchy, and even electric. However, there is one comparison that is being pushed into the limelight and that is McDonald's Sprite is static! Now the first sip feels of the McDonald's Sprite has its own TikTok-inspired theme song called "Static" by Tisakorean featuring Sprite from McDonald's, which drops on TikTok and Instagram on August 30th.
So if you are one of the millions of customers that are currently processing the letdown of the news, there is no real news on the upcoming all-day McDonald's breakfast menu return. There is always something else in the works by the mega burger chain and you can still get your hands on the McDonald's breakfast items, as long as you make it to your nearest McDonald's location before 10:30 am and hey, maybe try a Sprite and determine what describing adjective speaks most to you!
---