Kraft launched a campaign titled "Where's the Mac" in an attempt to convince McDonald's to add its iconic macaroni and cheese to its Big Macs.
Everyone loves good, old-fashioned comfort food. Spaghetti and meatballs, PB&J, fries, and pizza all regularly make the comfort food list. But the king of them all is Kraft Mac & Cheese, and fans will delight in the news that it may soon show up on the McDonald's Big Mac.
The iconic burger has been a mainstay on McDonald's menu since 1968. It was invented by a franchise owner in Uniontown, PA. Jim Delligatti launched the creation at a dozen franchise locations in 1967 before it made its way onto the menu nationwide.
Originally McDonald's Big Mac had different names – the Blue Ribbon Burger and the Aristocrat. Neither of those went over well with customers. Then a 21-year-old ad secretary named Esther Glickstein, working in the company's corporate office. coined the name Big Mac and it was a huge hit.
Despite the name change, the Big Mac has retained its original recipe. It features two beef patties, a Mac sauce similar to Thousand Island, American cheese, Iceberg, and onions on three sesame buns. And even though it is iconic and a mainstay in American culture, the Big Mac can't quite beat Kraft Mac & Cheese.
Kraft launched the ooey, gooey orange treat way back in 1937. It quickly took off in popularity all over the nation. It was so popular that the company sold roughly 50 million boxes of its classic Mac & Cheese during WWII.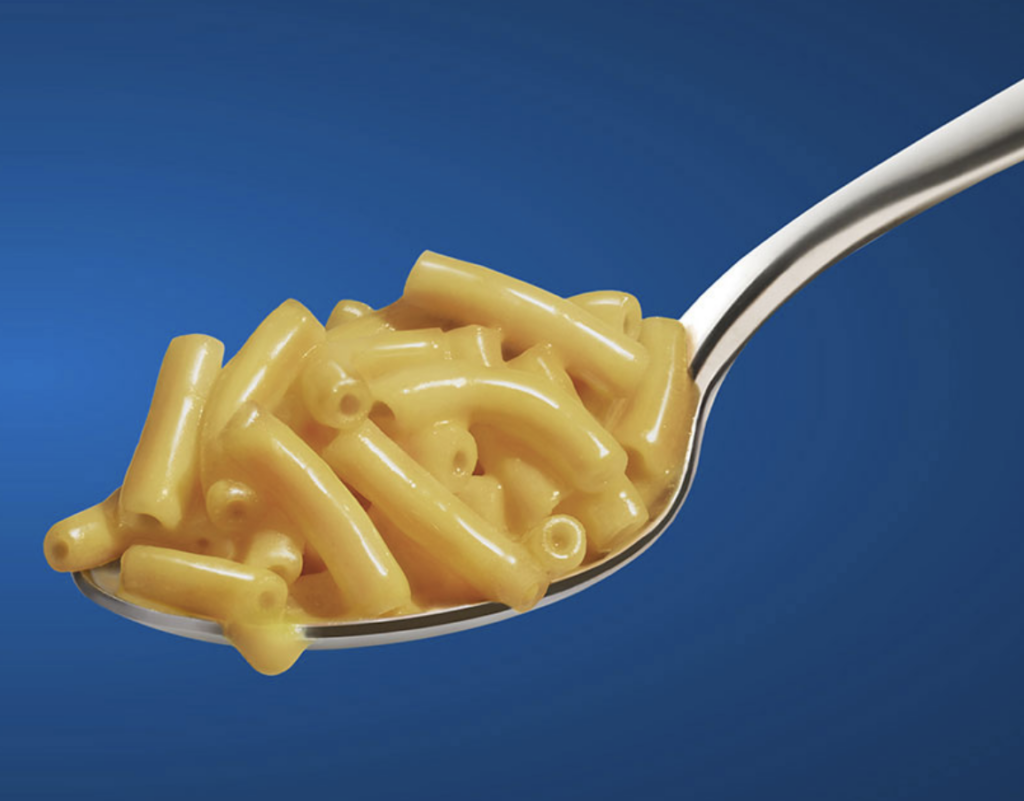 While you can find many iterations and brands these days, nobody can come close to touching the original. You can find Kraft Mac & Cheese boxes in most pantries, and it is an absolute favorite among kids. Many consider it the ultimate comfort food.
So much so that Kraft noticed its customers started adding the cheesy pasta to Big Macs at home. And the company began to wonder why the burger had "Mac" in the name but no "Mac" in the recipe. So they launched a campaign to change that.
The company made news headlines after it built a website called WheresTheMac.com. And its sole mission is to convince McDonald's to combine the two. Kraft strongly encourages fan involvement.
They plan to bombard McDonald's on Twitter, and you can join – just add #wheresthemac at the end of your Tweet. Kraft will have staff fill out online feedback forms encouraging the corporate office to throw some pasta on top of the burger. After all, it's already a mess of goodness, why not add more?
Aside from the fun behind the campaign, Kraft has a deeper purpose. The Associate Brand Manager at Kraft Heinz, Christina Brown, said "…why can't we make it easier for comfort-craving enthusiasts? We believe that the time for change is now, and we are hopeful that America's most iconic burger, the Big Mac, will start to add the most important mac of all."
And great news for anxious customers – there is a savory reward when you get involved in the campaign and tag McDonald's in your effort. According to Combicbook, Kraft will send you a coupon for a free box. That way, you can try the combo out for yourself in the comfort of your home. 
---