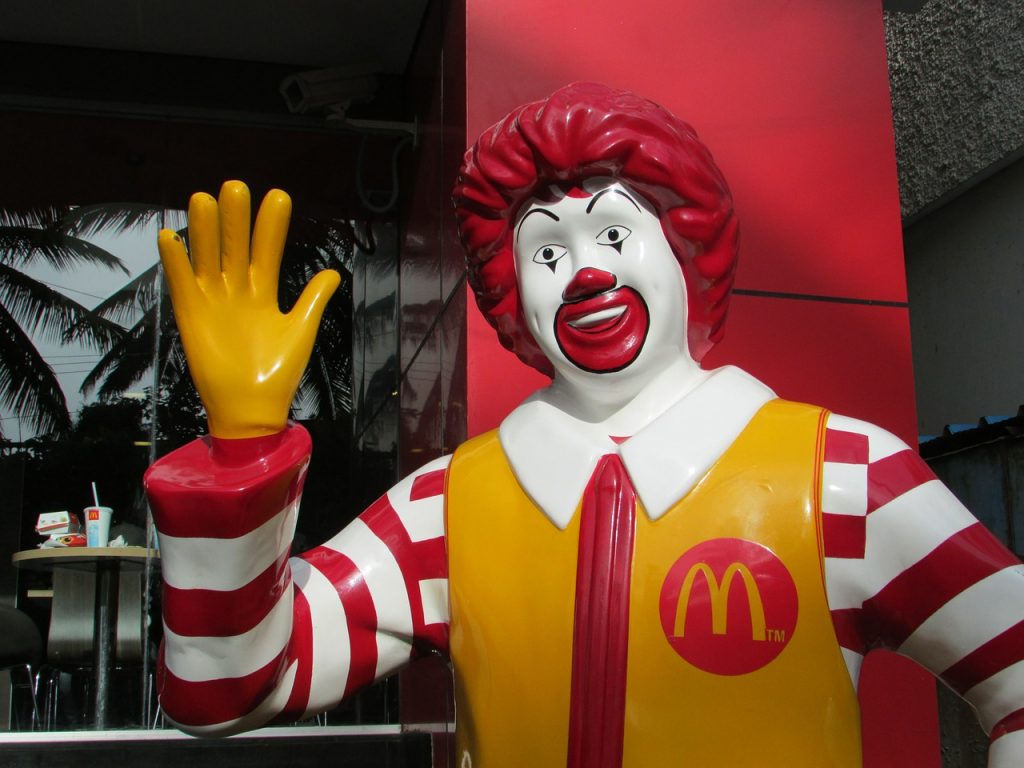 Following Russia's invasion of Ukraine, in sweeping moves of solidarity, countless businesses withdrew from the attacking country. Fast-food behemoth McDonald's was among them. Now, according to CNN, the fast-food giant has announced its permanent departure from the region.
McDonald's has announced its intentions to sell the entire girth of its business that currently exists in Russia. McDonald's CEO Chris Kempczinski said that the decision was not one that the company arrived at lightly but it was one that was ultimately made because of the fact that Russia's actions directly contradict the core values and morals that McDonald's aims to uphold. "…[W]e have a commitment to our global community and must remain steadfast in our values. And our commitment to our values means that we can no longer keep the Arches shining there," Kempczinski said.
Furthermore, Kempscinski also made reference to their inability to guarantee the safety of employees due to the volatile climate overseas. The "…humanitarian crisis caused by the war in Ukraine, and the precipitating unpredictable operating environment have led McDonald's to conclude that continued ownership of the business in Russia is no longer tenable…," detailed Kempscinski. He underscored his comments with a sentiment that conveyed his pride in the 60,000 workers in Russia who are currently employed by the company and his regret that this decision will effectively render them jobless. However, the CEO did note that employees will continue to be paid until the sale of all 800-plus McDonald's locations is finalized and that all employees would be offered replacement jobs via the new buyer.
McDonald's decision to effectively remove every one of its arches from Russia is bitterly symbolic of the current state of geopolitical affairs. When McDonald's first opened its doors in Russia back in 1990, it was an indication that there were fractures in the iron curtain that had for so long represented the overt divide between Russia and the United States, in particular. McDonald's presence in Russia back then was indicative that this seemingly impenetrable wall could in fact be collapsed. And in the few years that did follow, the Soviet Union eventually fell. Now, McDonald's abrupt and definitive exit is once again indicative of something. However, this time it is indicative of the reverse. It is symbolic of the fact that any unity achieved is sadly breaking down. That is not only a solemn thing to comprehend but a frightening one.
On the financial side of things, McDonald's decision to leave Russia for good is slated to have a measurable impact on their overall business. Their initial departure from the region cost the fast-food giant about $127 million, according to an earnings report released by the company. Now, due to a flurry of mitigating circumstances overseas that could impede the sale, experts have detailed that McDonald's will likely not come close to selling its 800-plus stores for the price they would have been able to garner prior to Russia's besiegement of Ukraine. This is coupled with the fact that any buyer will not be able to use any official McDonald's insignia or branding subsequent to the purchase. Overall, though, McDonald's business is so robust, and its collective international pretense is so profound, that any losses incurred will likely be easily absorbed by the company.