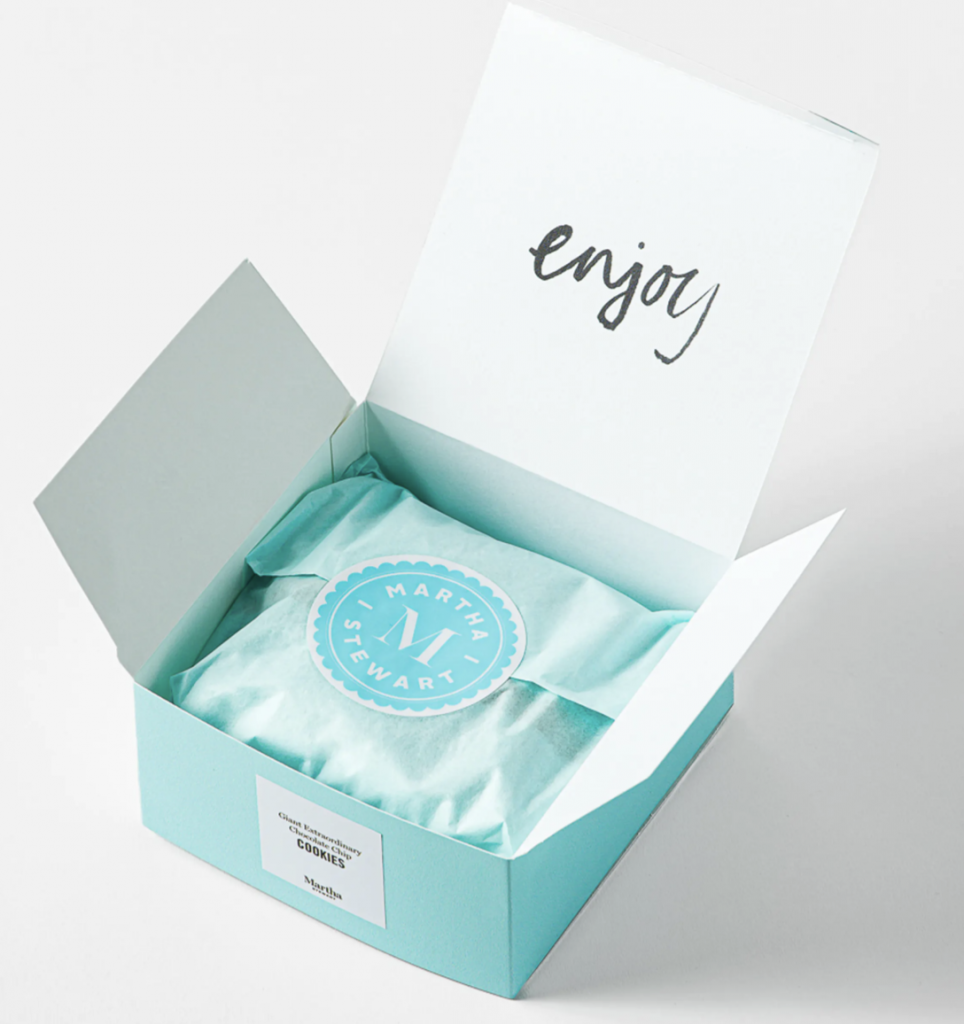 Are you a fan of Martha Stewart's repertoire of delicious dessert recipes? Then read on because Martha Stewart wants to deliver her products right to your door. Sort of. The well-known TV personality is smartly trying to capitalize on the growing adoption and utilization of delivery service apps. Martha Stewart has partnered with the emerging delivery service that already boasts a national presence, GoldBelly, According to Food & Wine, Goldbelly will deliver all the delicious Martha Stewart desserts that you desire directly to your home.
A quick look at Goldbelly's site reveals all the dessert delivery products available to consumers since the initial launch. You can find everything from Martha Stewart's classic Kitchen Sink Cookies to her All Butter Croissants. If you have a dessert delivery hankering for some iconic chocolate chip cookies, don't worry, they are there, too.
However, if you really want to treat yourself to some divine dessert delivery then you can opt for the Kougin Amman. Never heard of it? Trust us, this is something you need in your life. It is best described as a doughy pastry of sorts with plenty of sugar and butter that makes for an utterly decadent combination in your mouth. When you try it be sure to thank the French region of Brittany for coming up with this heavenly concoction. The cost for an 8-pack on Goldbelly is currently sitting at $79, but rest assured it would be $79 well spent.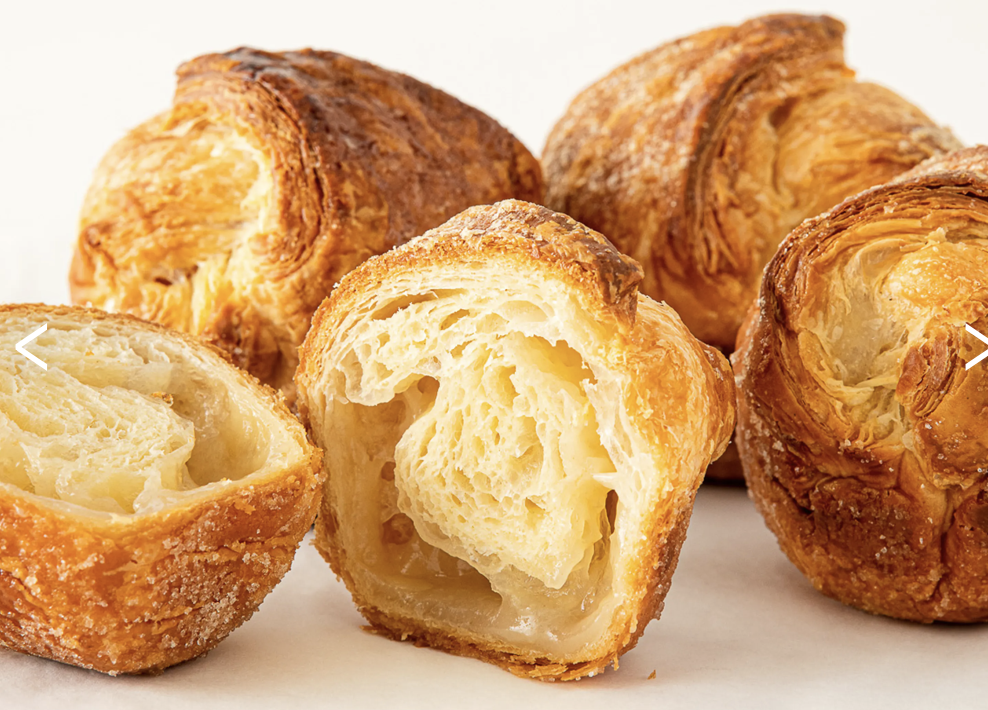 The dessert delivery doesn't even end there. You can also stock up on a 9-pack of Martha Stewart's One Day cookies. The One Day Cookies are another delectable dessert delivery option on Goldbelly that is well worth the hefty price tag, simply because of their sheer size. They weren't christened one-a-day cookies without good reason. Martha herself explained that they are "one a day cookies because they're large enough to nibble all day long!" Inside the 9-pack you'll get to devour Kitchen Sink, Extraordinary Chocolate Chip, and White Chocolate Pecan cookies. There is also a 6-pack option for those looking for a little less and a 12-pack if you just need to satisfy a lingering cookie craving. 
Another selection worth mentioning are cookies that are available via Goldbelly's dessert delivery service that were developed by Martha's daughter Alexis. Alexis' cookies are ideal for the chocolate chip cookie connoisseur. Alexis' Chocolate Chip Cookes have been touted as "chocolate chip cookies [that] are perfectly thin, crisp, and chewy." A plus with this choice, too, is that they won't hit your wallet quite as hard as some of the other delicious options. A 12-pack costs $59 with no additional charges for shipping.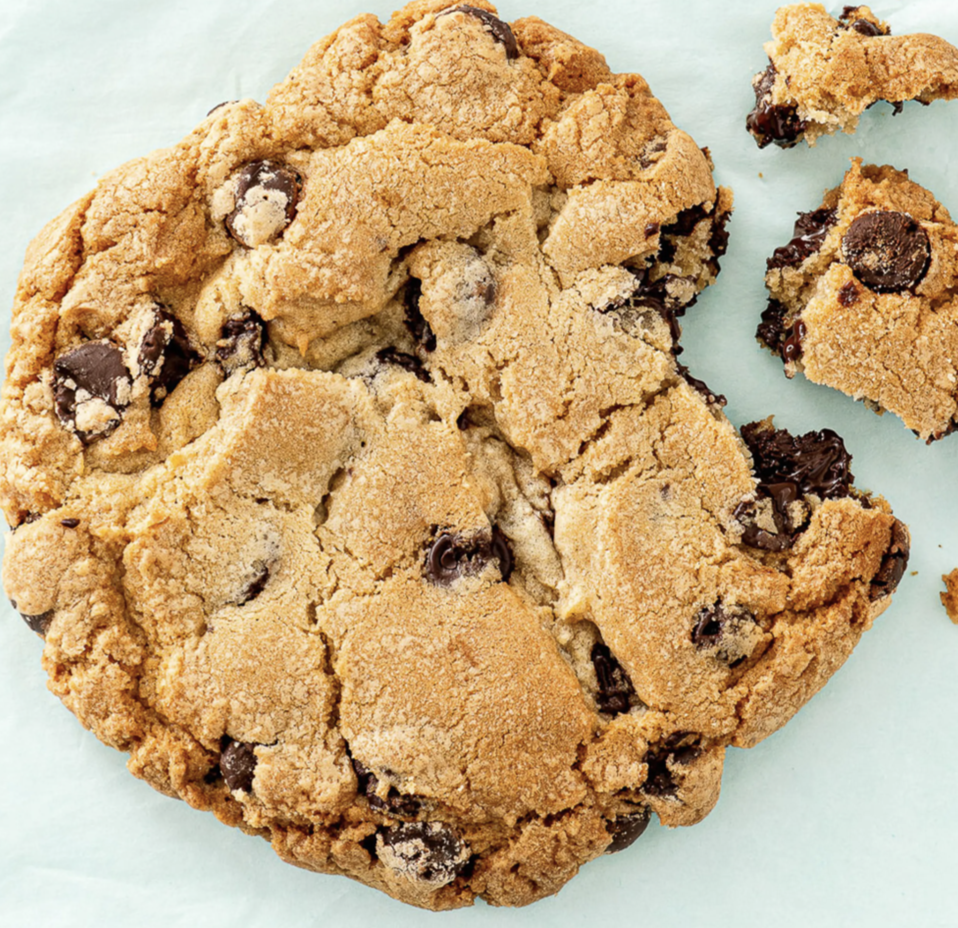 Hoping that Martha Steward might add more products other than desserts to her space on Goldbelly? Then you're in luck! The dessert delivery service, at present, just encompasses what is available following the initial launch. Martha Stewart plans to roll out other staple products that represent her brand in the coming months, too. In the future, Goldbelly patrons can expect to see Martha Stewart branded wines, CBD products, and frozen foods.