Los Angeles Unified School District will be closed for three days due to a United Teachers of Los Angeles (UTLA) union strike.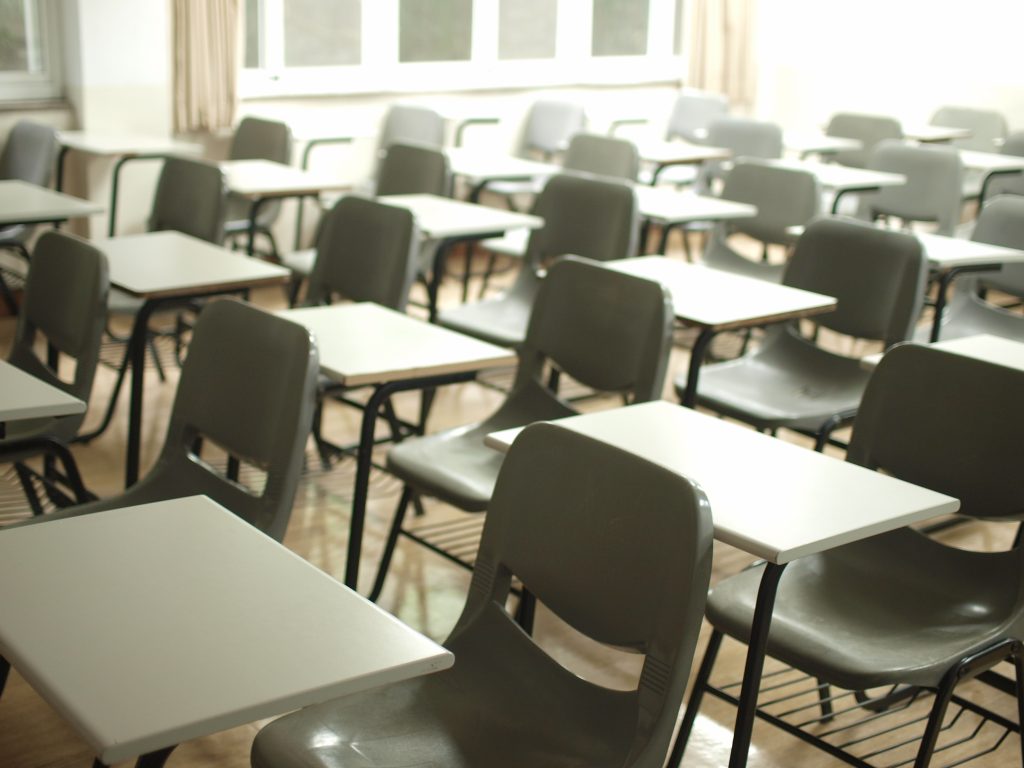 Hundreds of thousands of students in the Los Angeles Unified School District (LAUSD) are staying home from Los Angeles schools this week due to a massive three-day union strike. The walkout began when the union representing bus drivers, maintenance workers, and other support staff called for the strike. The United Teachers of Los Angeles (UTLA) joined the support workers in solidarity by calling for a walkout of their own.
The widespread shuttering of Los Angeles schools comes after more than a year of fruitless negotiations between the LAUSD and the Service Employees International Union (SEIU) Local 99, the union representing the workers. The dispute has largely centered around pay and health benefits. LAUSD superintendent Alberto Carvalho expressed sympathy for the striking employees.
"We understand the plight, the frustration, and the realities faced by our workforce members," said Carvalho. "We're willing to work with them, but the way we find a solution is by having a partner at the table to actually negotiate possible results." This is not the first time SEIU has initiated a walkout.
This week's strike is the second such event in the past four years. In 2019, Los Angeles schools were closed for six days before UTLA and LAUSD could reach an agreement over teacher demands. While those demands are different this time, the union says it's negotiating its own contracts with the district as it stands in solidarity with the support workers.
SEIU represents a variety of essential school employees, including custodians, cafeteria workers, and special education assistants. The union says the workers' average salary is insufficient, around $25,000 per year. Many employees are also working part-time instead of full-time.
Striking union members are demanding a 30 percent increase of their base salary over four years. Three different times, LAUSD has made offers but the union failed to respond. The last offer the district sent would provide a 23 percent raise over a five-year period, with additional bonuses.
Meanwhile, the teachers at Los Angeles schools are making their own demands. They are asking for a similar wage increase along with a cap on class sizes. LAUSD has not budged much toward meeting their demands, citing budget concerns.
Carvalho has only served as superintendent of the Los Angeles schools for thirteen months. He says the LAUSD is existing in a financial bubble right now, with its $14.8 billion operating budget failing to meet the district's needs. He cited additional problems, including declining enrollment, frequent teacher turnover, and the evaporation of COVID relief money in a few years.
LAUSD is the nation's second-largest school district, with 420,000 students. The majority of students in Los Angeles schools have families who live at or below the poverty line. This means that many of these students rely on the school system for more than classroom instruction.
Students affected by poverty often eat breakfast and lunch at school, so LAUSD officials are working with city officials and local volunteers to provide food for vulnerable kids. They are also assisting with child care for working parents during the planned three-day strike.
Like most union strikes, the battle between LAUSD and SEIU/UTLA is a fight for finances. Carvalho says he's fighting to preserve the union's financial security while the unions are fighting to help members earn what they feel their jobs are worth. Unfortunately, it leaves the parents and students of Los Angeles schools stuck in the middle.
---