The Biden Administration is working to reduce added sugars and sodium in school meals.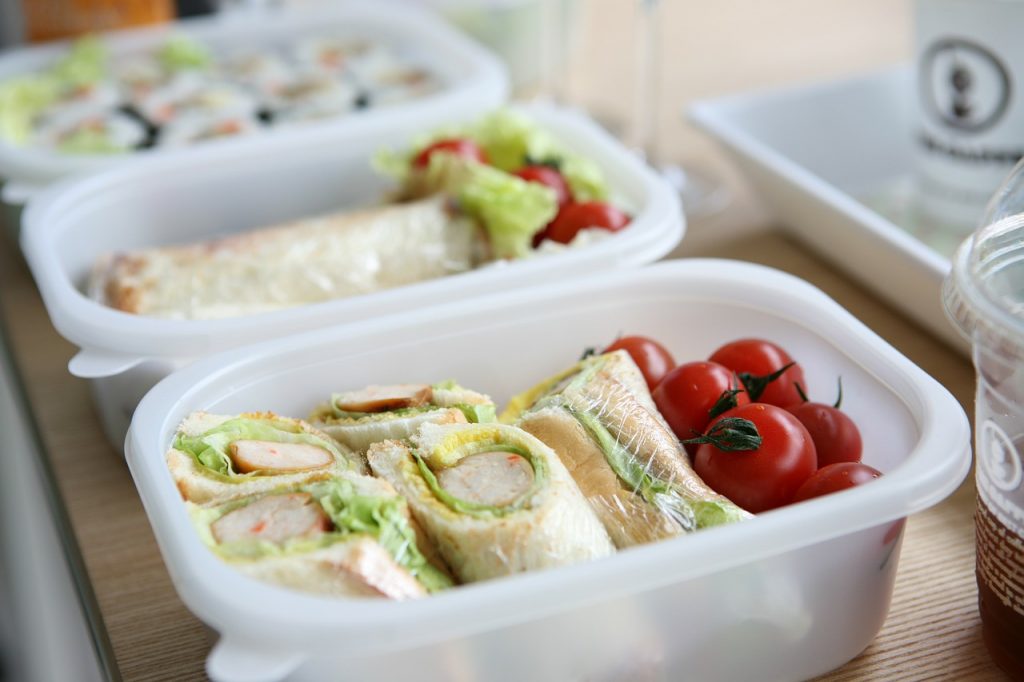 More than 30 million students eat school lunch and another 15 million eat school breakfast every day during the school year. Agriculture Secretary Tom Vilsack announced last week that the government is setting new standards for school meals by limiting sugar and sodium intake while increasing the amount of whole grains on school menus. The move is meant to increase nutritional value while decreasing the risk of diet-related diseases.
Officials are hopeful that local school districts will do their part in making the new school meals a reality. "We're proposing these changes now to build in plenty of time for planning and collaboration with all of our school nutrition partners," said Stacy Dean, deputy undersecretary for Food, Nutrition and Consumer Services in a statement. "Implementing the final school nutrition standards will require the support of schools and state agencies."
NPR said that the new school meals proposal is part of the Biden administration's National Strategy on Hunger, Nutrition, and Health. It was released last September at the White House's conference dedicated to ending hunger in America by 2030. The conference was created to address the issues arising from rising food inflation and the approaching end of pandemic-related benefits that helped alleviate food insecurity in the past few years.
"If you look at your child and you can't feed your child, what the hell else matters?" President Biden said at the event. "In America, no child should go to bed hungry. No parent should die of disease that can be prevented."
Last year, the USDA published a report that showed school meals had far higher levels of added sugars than the Dietary Guidelines for Americans standard. This standard says that no more than 10 percent of daily calories should come from added sugars. 92 percent of school breakfasts and 69 percent of school lunches exceeded that limit.
Another proposed change is to reduce the sodium level of school meals incrementally until it's 30 percent below current allowable levels. This is due to research showing that consuming less sodium at younger ages helps guard against various chronic diseases. Currently, the Dietary Guidelines for Americans suggest less than 2,300 mg of sodium per day, and even less for children younger than 14.
Other changes include providing students with mostly whole-grain products (with occasional non-whole-grain products), encouraging schools to serve foods produced domestically, and serving flavored milk in certain circumstances (with limits on added sugars). Dairy farmers approve the plan to keep low-fat, lower-sugar milk a part of school meals. Both the National Milk Producers Federation and the International Dairy Foods Association have given the new standards vocal support.
One reason nutrition advocates are behind the proposed changes is that school meals are sometimes the healthiest meals many students will eat on any given weekday. Increasing school food nutrition levels can make a strong impact on at-risk students, not just by improving physical health but by advancing educational outcomes. A report released by Healthy Eating Research suggested implementing universal free school meals would increase student participation.
However, not everyone is on board with the proposals. The School Nutrition Association (SNA) is urging the department to simply enforce the current standards for school meals instead of imposing a new set of rules. "As schools nationwide contend with persistent supply chain, labor and financial challenges, school meal programs are struggling to successfully maintain current standards and need support, not additional, unrealistic requirements," SNA President Lori Adkins said, noting that school meal directors are still struggling to buy foods that meet the current standards.
Don't expect school lunches to change much this school year or next. The goal of the school meals initiative is to begin implementing the new standards as soon as 2025. A phased-in approach will be used so that the sugar reduction plan is in place by 2027 and the sodium reduction is in full effect by 2029.
---