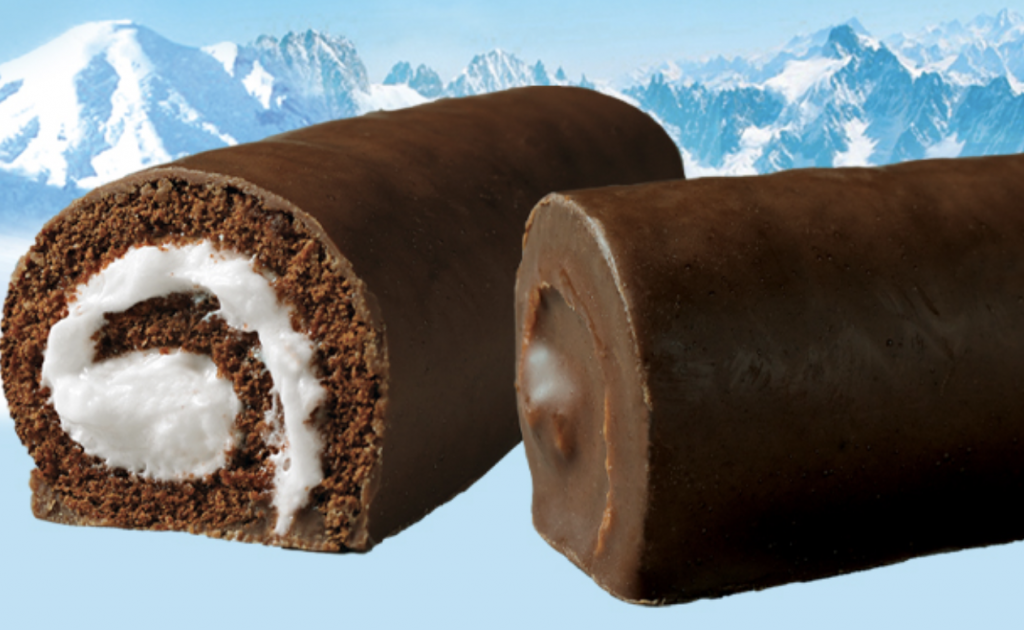 Little Debbie is one of the most iconic names in American desserts. Now, the snack-cake brand is pairing up with Hudsonville Ice Cream to make seven mouthwatering ice cream pints. The flavors will all be based on classic Little Debbie snacks, highlighting the deliciousness of its retro pastries.
Little Debbie ice cream will feature a few of the company's most successful desserts. Notable cakes like the Zebra Cakes, Oatmeal Creme Pies, and Cosmic Brownies are just a few of the flavors Hudsonville Ice Cream will manufacture. The ice cream keeps the integrity of the original pastry, often using a base of brownie batter or cake-flavored ice cream before adding extra ingredients.
Hudsonville Ice Cream is a dessert company that has perfected the art of ice cream making over the past 95 years. The distinguished brand has pints in grocery stores all over the Midwest, including favorites like Caramel Deer Traxx and Mackinac Island Fudge. The company's take on quintessentially American flavors makes them the ideal candidate to collaborate on Little Debbie's ice cream project.
Before its debut, Little Debbie's ice cream started to pick up traction through TikTok users. A few TikTokers were able to get a hold of the coveted pints before they hit shelves. The consensus, luckily, is that the ice cream is not only delicious but tastes similar to Little Debbie's snack cakes. Fortunately for the dessert company, its partnership with Hudsonville Ice Cream has already paid off.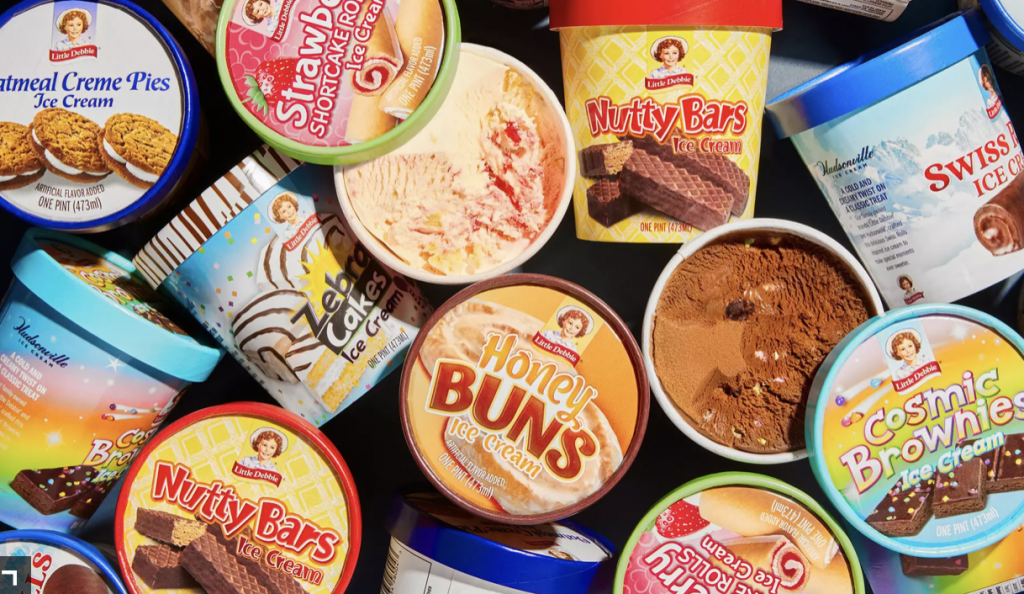 This isn't the first venture Little Debbie has had with the Michigan company. Last year, a Christmas Tree Cake flavor was released as a limited-edition pint, mimicking the taste of Little Debbie's iconic holiday treat. The flavor was an instant hit, combining vanilla cake, cake frosting, and red-and-green sprinkles. The success of the Christmas Tree Cake pint secured the investment in furthering Little Debbie's ice cream for 2022.
The Christmas-themed Little Debbie flavor was inspired by its famous holiday treat, which debuted in 1985. Pints of the Christmas Tree Cake flavor were distributed solely at Walmart until the limited-edition dessert ran out. The Little Debbie ice cream release was also accompanied by one of Hudsonville's holiday favorites: Peppermint Stick. But, while most of Hudsonville's pints are distributed locally in Michigan, the latest Little Debbie pints will be available at stores nationwide.
Other than Little Debbie's ice cream, the dessert pioneers have a massive list of delicious sweets up for release this year. Brand new flavors of its Mini Muffins are set to be distributed soon, taking the classic breakfast treat to new heights. Honey Bun, Strawberry, and Birthday Cake are all flavors of Mini Muffins that will soon be available for purchase. If ice cream isn't your desired sweet, a less saccharine pastry might be a tasty alternative.
The Little Debbie ice cream pints will be available starting February 1st. This will be a wonderfully inventive purchase for those who love a dessert with a twist. A swiss roll turned into a scoop of ice cream is a creation too charming not to try.