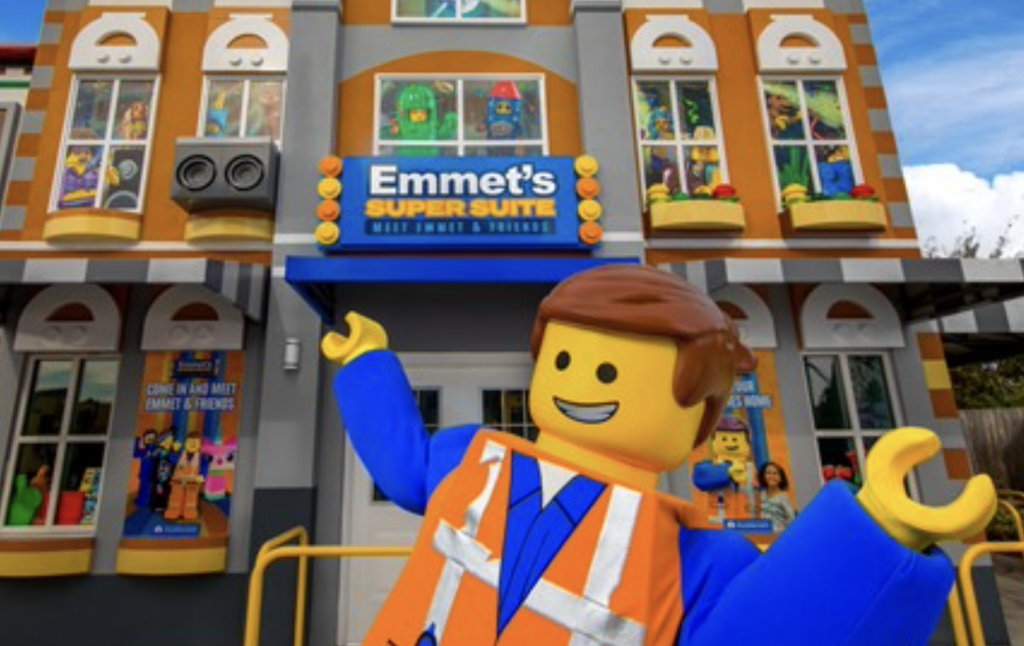 The Lego Group is branching out in a big way. The Denmark-based toy company is about to put down some permanent roots in the United States. Lego announced that it is building a US-based factory where it will begin to produce its beloved bricks. 
Lego hasn't had a physical factory presence in the United States since it closed its doors to its former Connecticut factory in 2006. The new factory, however, won't be located in Connecticut, but in Virginia. The factory will reportedly be 1.7 million square feet and should be completed by 2025. Lego also asserted that this new factory will create nearly 2,000 new jobs. At present, Lego employs around 2,600 hundred individuals in the United States. The addition of the factory will nearly double the company's employee presence in the country. 
Interestingly enough, Lego partially attributes the pandemic to the reason why it has decided to once again begin making its products on US soil. In 2006, the company cited that the Connecticut factory closure was due to a lack of interest in their products because of US kids' propensity for electronics over tangible tactile toys. However, the pandemic served to remind people of the value of tactile play and the joys that could be gleaned from sitting down and physically collaborating and building something. Essentially, for Lego, the pandemic served to reconnect people to their products. That was especially evident in the remarkable sales figures the company has been recording in the past couple of years. 
Moreover, the pandemic may have boosted Lego sales, however, its effects also contributed to horrendous supply chain logjams worldwide. The United States is one of Lego's biggest markets, so the fact that they did not have a US-based factory at a time when sales were booming and the supply chain was backed up made for a logistical nightmare. Now, with a US factory definitively in the works, should a similar situation arise it would be much easier for the company to get supplies to where they need to be. Currently, the Lego Group's only other North American factory is located in Monterrey, Mexico. "Our factories are located close to our biggest markets which shortens the distance our products have to travel," highlighted Lego COO Carsten Rasmussen. 
Rasmussen went on to emphasize that "Our new factory in the US and expanded capacity at our existing site in Mexico means we will be able to best support long-term growth in the Americas." And speaking of growth in the long term, Lego is also putting a concerted effort into reducing its carbon footprint. This is particularly evident in the company's plans for the upcoming factory in Virginia. According to Lego, the new Virginia facility will be completely carbon-neutral. This climate-forward maneuver could suggest that this facility will be the first to mass-produce Lego bricks made of completely recycled plastics, given that a prototype of such a brick was announced this time last year. Regardless, if the company begins outputting those recycled bricks, its plans for the Virginia factory align well with the US' climate promise to significantly reduce its carbon footprint by the year 2030. All in all, Lego's future is looking brighter than ever.