Krispy Kreme has released a Valentine's Day box containing four heart-shaped flavor variations including Hershey's I Pick You, Hersh, including Hershey's I Pick You, Hershey's Double Chocolate Kiss, Hershey's Strawberry Dream, and Hershey's Chocolate Chip Caramel Kreme.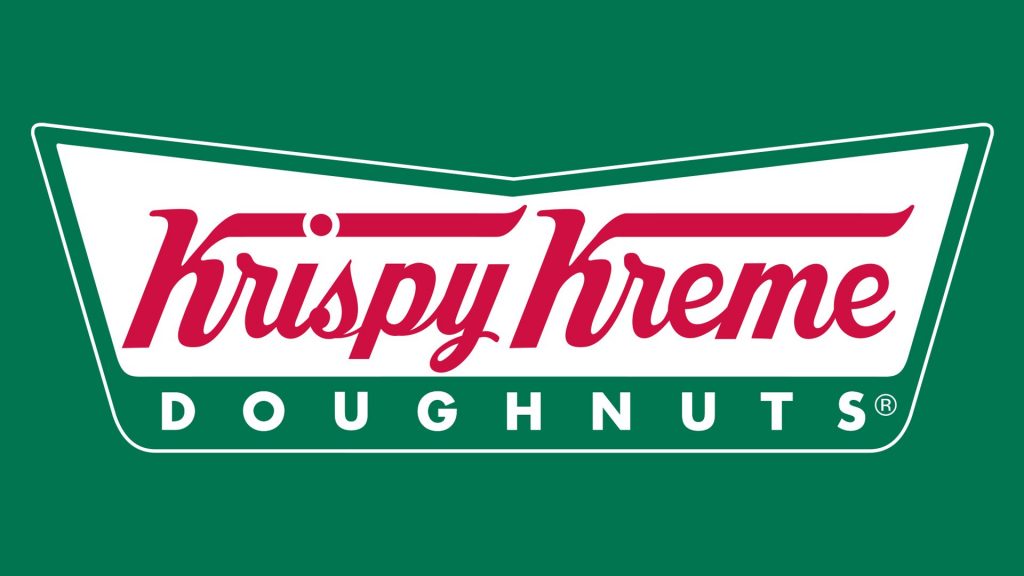 This Valentine's Day, Krispy Kreme is spreading more than just love. To celebrate the holiday, the popular chain is treating customers to heart-shaped donuts filled with Hershey's milk chocolate. The Choc-Full-of-Love boxes are available in red and pink with a heart-shaped cutout showcasing the treats inside.
The limited-edition offering can be purchased from participating stores across the country starting on January 30th. Speaking about the donuts in a press release, the company's Global Chief Brand Officer, Dave Skena, said, "This Valentine's Day, there's no sweeter way to show you care than with a box of heart-shaped Krispy Kreme donuts made with real Hershey's chocolate."
Each Krispy Kreme Valentine's Day box contains four heart-shaped flavor variations. This includes the Hershey's I Pick You, which is dipped in chocolate icing and topped with a decorative buttercream rose. The Hershey's Double Chocolate Kiss is filled and dipped with milk chocolate and topped with mini milk chocolate kisses, the company website says.
Krispy Kreme includes two of each flavor in the boxes, plus four of its signature glazed donuts. Hershey's Strawberry Dream donuts are decorated with red icing, white chocolate chips, and sprinkles. And the Hershey's Chocolate Chip Caramel Kreme is filled with the donut brand's signature cream, topped with caramel icing, drizzles of chocolate, semi-sweet chips, and sprinkles.
The limited-edited Krispy Kreme treats are available for pickup or delivery. Orders can be placed on the company's website or via the app. The popular eatery is also getting into the Valentine's Day spirit by encouraging fans to share their romantic celebrations with them by using #KrispyKreme and tagging @krispykreme on social media.
According to People, the bakery chain released similar donuts in 2022. But those products were available in different flavors. This included the Beary Best Valentine donut, which was filled with Krispy Kreme chocolate cream, dipped in chocolate icing, covered in chocolate sprinkles, and decorated to look like a teddy bear.
The offering also featured the Bee Mine donut, which is filled with strawberries and cream. It was also dipped in red icing and decorated with pink icing. Two more donuts adorned with heart sprinkles completed the festive collection. This included the Cookie to My Kreme donut, filled with cookies and cream, dipped in white icing, and drizzled with white chocolate icing.
Headquartered in North Carolina, Krispy Kreme is one of the most loved brands in the world. Its iconic Original Glazed donut is universally recognized for its hot-off-the-line, melt-in-your-mouth experience. The company operates in over 30 countries via a unique network of stores and partnerships with leading retailers. It also has a rapidly growing e‑commerce and delivery business.
However, Krispy Kreme isn't the only store sharing the love this Valentine's Day. Earlier this week, Dairy Queen launched two limited-edition products for the holiday. The triple truffle Blizzard treat and the triple truffle Blizzard cupid cake are joining the dessert chain's regular lineup. People reports that some of the best flavors inspire both items in a Valentine's Day box of chocolate.
---