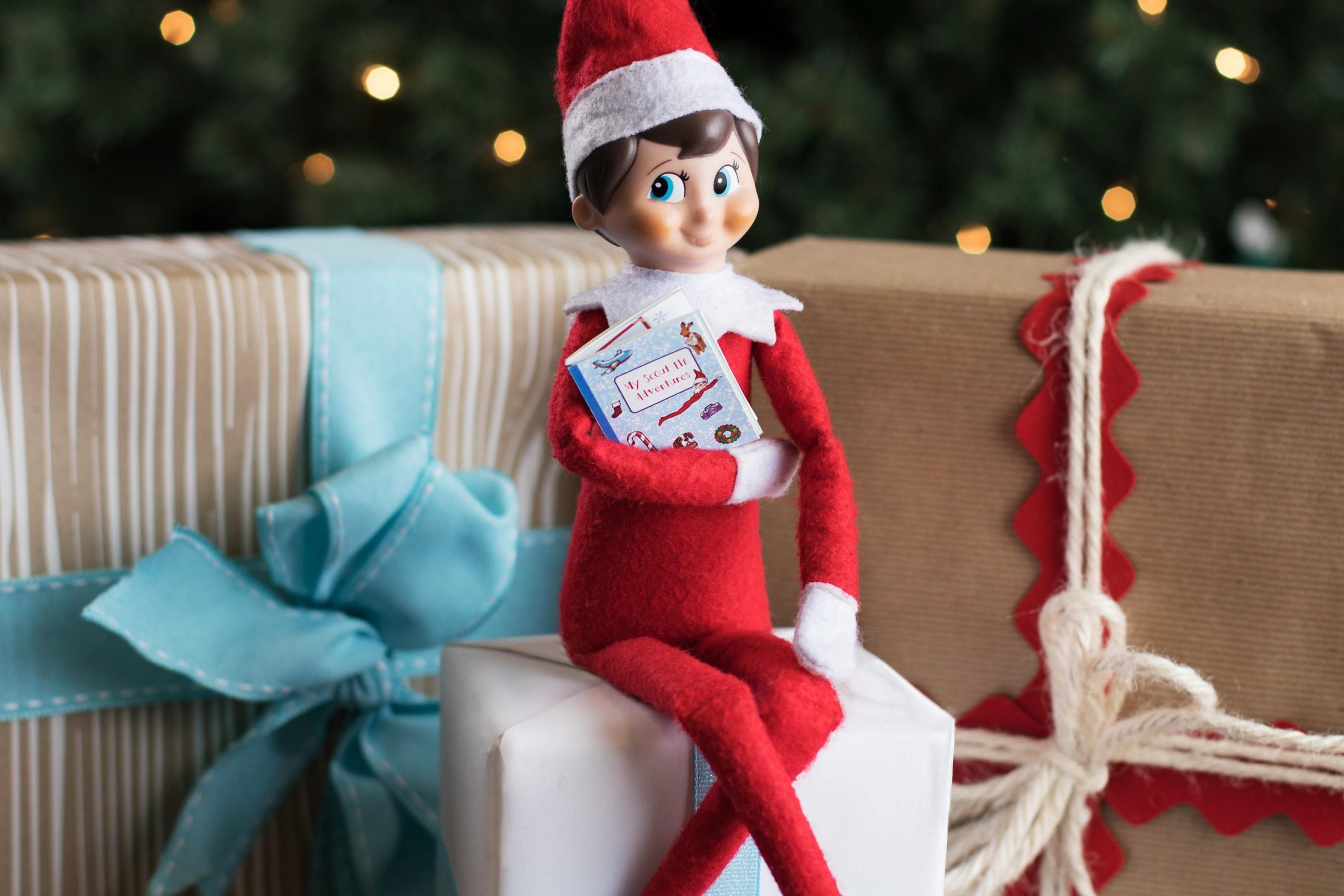 Elf on a Shelf is a relatively new but quickly adopted and beloved holiday tradition practiced in homes across the nation. According to the lore, the little elf keeps an extra eye out for Santa leading up to the main event and magically hops from room to room every day as he makes sure the kiddies stay on their best behavior. However, a judge in Georgia has claimed to understand the undue stress the little elf inflicts on parents everywhere and claimed to be looking out for them when he issued an order calling for all Elf on a Shelf dolls to be banned from appearing in homes this holiday. It was all done in jest, of course.
Judge Robert Leonard of Cobb Country, Georgia put out a mock order on his Twitter account. In the spirit of the holiday season, Judge Leonard's Twitter post read "Tired of living in Elf on the Shelf tyranny? Not looking forward to the Elf forgetting to move and causing your kids emotional distress? I am a public servant and will take the heat for you. My gift to tired parents." Accompanying the tweet was the mock order he had drawn up. Take a look below.
The mock order called for the elf to be banned from entering all Cobb County homes citing that parents and children alike should not continue to suffer under the psychological distress the elf causes when he forgets to move to another room during the night. Leonard explained that given the added stress induced by COVID-19 and its subsequent aftermath, the elf's forgetful tendencies could be enough to push parents over the edge as they try to quell their distraught children.
NBC News pointed out that the Judge offered up his own personal anecdote to parents within his quasi referendum. He detailed that he was horrified for having to send his three children to school in hysterical states after the elf had forgotten to move from the shelf one night. He described the children accusing one another of being elf murderers as well as placing blame on each other for the elf losing his magical powers. The onslaught of tears was almost too much for the judge to bear and thus he expressed that he shared the same sentiment for parents everywhere who had endured a similar occurrence. He concluded his order by stating "Given the risks posed to our most vulnerable children outlined above…the court has no choice but to banish all Elves on Shelves from Cobb County." However, he did reassure parents who still wanted to invite an Elf on a Shelf back into their homes that they would not be held in contempt of court, it is the holidays after all!
The witticism and humor of the Judge's Elf on a Shelf tweet make for a much-needed laugh. Clearly, the Judge knew that given everything that has transpired over the past two years, everyone could use a good chuckle. However, even in jest, the judge did point out some very real issues that parents should take heed of. Sustaining supply chain issues are plaguing the nation and directly affecting the availability of the holiday season's most desired items; thus the quicker parents start shopping the less stress and disappointment they are likely to endure.
The Elf on a Shelf tweet also serves as an astute reminder that even in times of great tragedy and distress it is so important to try and take time out to appreciate life's little moments of levity and joy.