A JetBlue passenger jet nearly collided with another plane as it came in for a landing at Boston Logan International Airport, the 5th in a series of events comes alongside a government safety review of the FAA.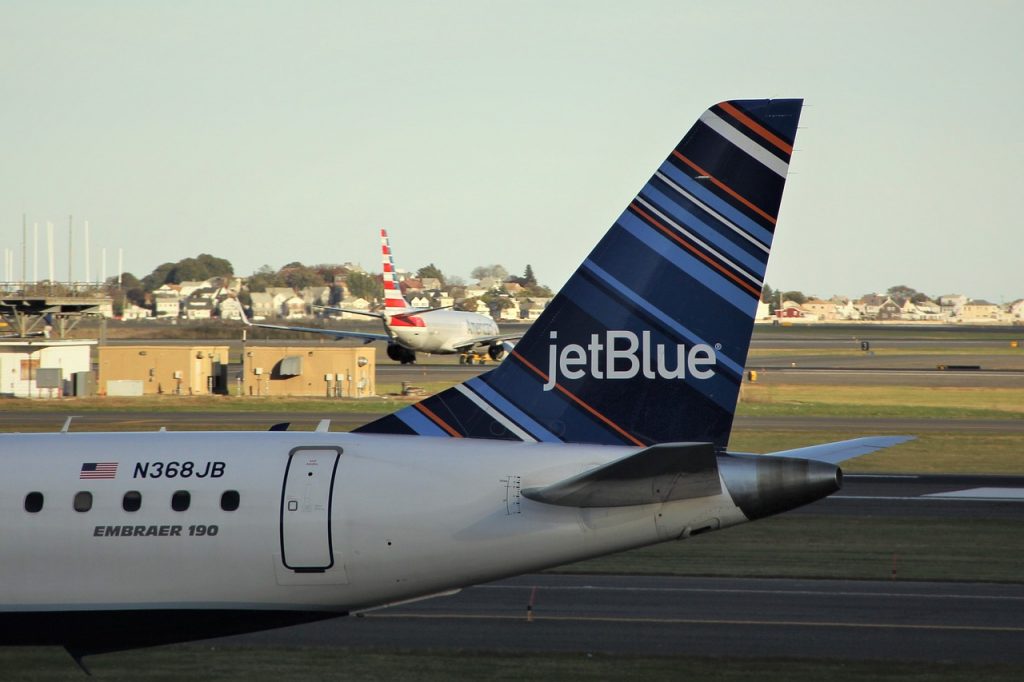 On Monday night, a JetBlue passenger jet nearly collided with another plane as it came in for a landing at Boston Logan International Airport. According to the Federal Aviation Association, a Learjet 60 began takeoff without clearance from Air Traffic Control, just as the JetBlue plane was approaching for a landing on a runway that intersected the Learjet 60's. The pilots of the JetBlue plane pulled up sharply to avoid the Learjet 60, and were able to narrowly avoid a collision but, as just one of many near collisions in past weeks, many are wondering if the issue has less to do with individual planes or pilots and more to do with Air Traffic Control itself.
According to the tracking service FlightRadar24, the planes came within 530 feet of colliding—a close call, but not the closest call seen in recent weeks. On February 4, at the Austin-Bergstrom International Airport, one plane was cleared to land on the same runway that another was already beginning its takeoff on. The planes, one of which carried dozens of passengers, came within just 100 feet of crashing into one another. The pilots, both cleared by Air Traffic Control for their respective courses of action, can't be blamed in this circumstance, leading to further scrutiny for Air Traffic Control.
According to NPR, other recent incidents that preceded JetBlue's recent close call include a near collision at the Hollywood Burbank Airport less than a week ago and a similar incident at John F. Kennedy Airport in New York on January 13. With so many near collisions in such a short timeframe, many are concerned about general safety when it comes to aviation. Though the Federal Aviation Association is investigating all incidents, some think the organization itself needs an overhaul—as well as the aviation industry itself—to ensure safety for all passengers and crew members.
The JetBlue incident comes just days before the Senate's Commerce, Science, and Transportation Committee is set to hold a hearing on Phil Washington, President Biden's nominee for head of the Federal Aviation Association. Aviation safety is likely to be front and center at Wednesday's hearing, along with overall operations after January's failure of the FAA's pilot notification system, which led to thousands of planes being grounded for hours. It's clear to most that some change needs to occur to make sure that the FAA and the aviation industry can keep up with customer demand and advancements in technology.
Phil Washington has leadership experience both in the military and in public transit, but he's been the head of Denver International Airport for less than a year, which is a relatively limited time spent in air transport. Many Republicans have criticized Biden's choice because of Washington's inexperience when it comes to aviation, arguing that a more seasoned veteran of the aviation industry would make a better choice. Arguments could be made for both sides, but the path for whoever is in charge is clear: making sure incidents like JetBlue's on Monday doesn't happen again, so that aviation once again holds safety as its highest value.
---