Enfamil recalled 145,000 cans of formula due to potential bacterial contamination.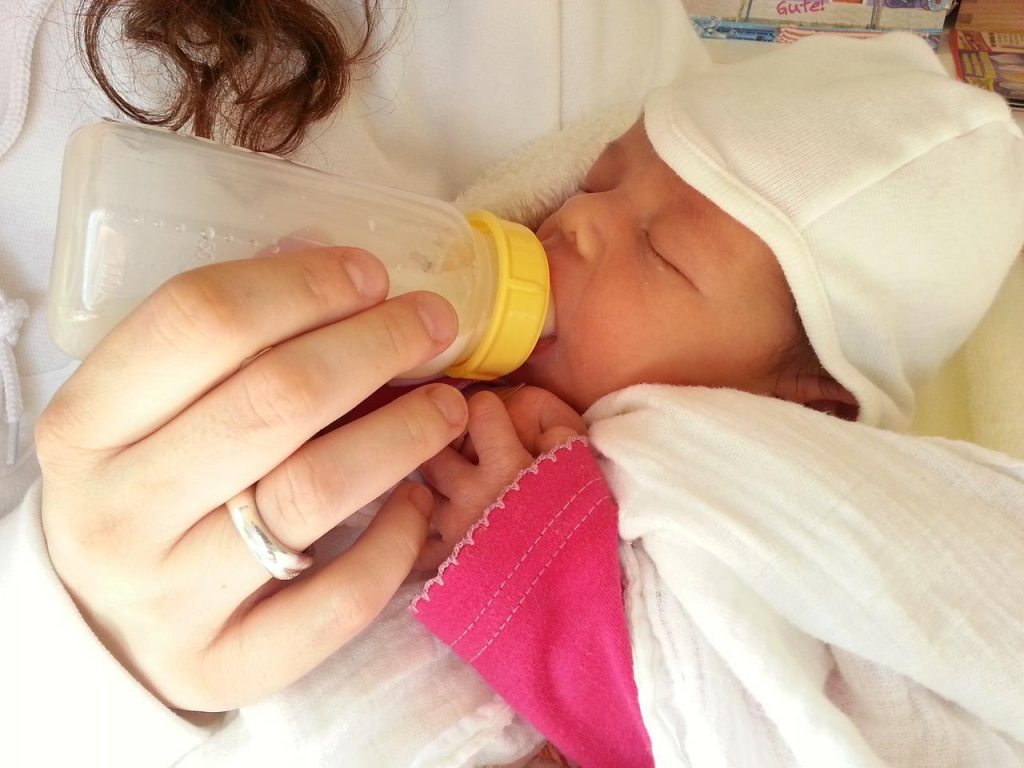 It's been a challenging couple of years for everything from Covid to resignations to layoffs to supply chain issues and lack of workers. The country has been limping its way into the future. Yet again, the country is having a hard time even feeding its youngest citizens as an infant formula recall has been issued. Another infant formula recall has hit the media, and this time it's from bacterial contamination. There is yet another formula issue; this time, Enfamil is in danger of running low.
According to NPR, the infant formula brand Enfamil recalled 145,000 cans of formula due to potential bacterial contamination. The amount equals about two batches which were potentially cross-contaminated with cornobactor sakazakii. It is a potentially fatal bacteria that can cause many types of complications and life-threatening infections in newborn babies.
The potentially infected plant-based formula comes in a dry powder found in a canister with specific numbers punched onto the bottom. This is how you can quickly identify if you have a potentially affected canister. If you do, you must get rid of the container at once. What's interesting is even though Enfamil has said that it has taken care of the third-party issue that first caused the Enfamil problems late last year. However, this is the same bacteria that was also at the root of those issues. Turns out it wasn't taken care of.
Many recalls affect products that are created for infants. Everything from strollers to baby gyms to toys and now formula can be dangerous. Parents should try to keep up with recalls by paying attention to news alerts and subscribing to Consumer Product Safety Commission updates. The entity is an official identity run under the government and oversees all consumer recalls.
Cronobractor germs can cause severe sepsis and inflection of the lining of the brain and spinal cord. It can also damage the bowel or spread throughout the body by traveling through the blood. The government is planning to combat the bacteria contamination by putting more research into it and trying harder to understand what it is and how it works.
Infants, particularly at risk, are those who were born premature or with underlying conditions. Weakened immune systems have a harder time fighting off any infection. If parents observe fever, an unwillingness to eat, and seizures, they should go directly to the emergency room and begin treatment.
In order to prevent it, all items in the bottle should be sanitized. You should dry the items right away and do not set the scooper down on surfaces that have not been sanitized. This is a way for the bacteria to spread and be transferred to the formula or the bottles.

Sometimes it does not matter how closely parents monitor their babies' food or feed them plant-based, gluten-free, or even organic, things can happen, and children can get sick. The CDC recommends always washing your hands and using hand sanitizer when handling items that go in a child's mouth.
---