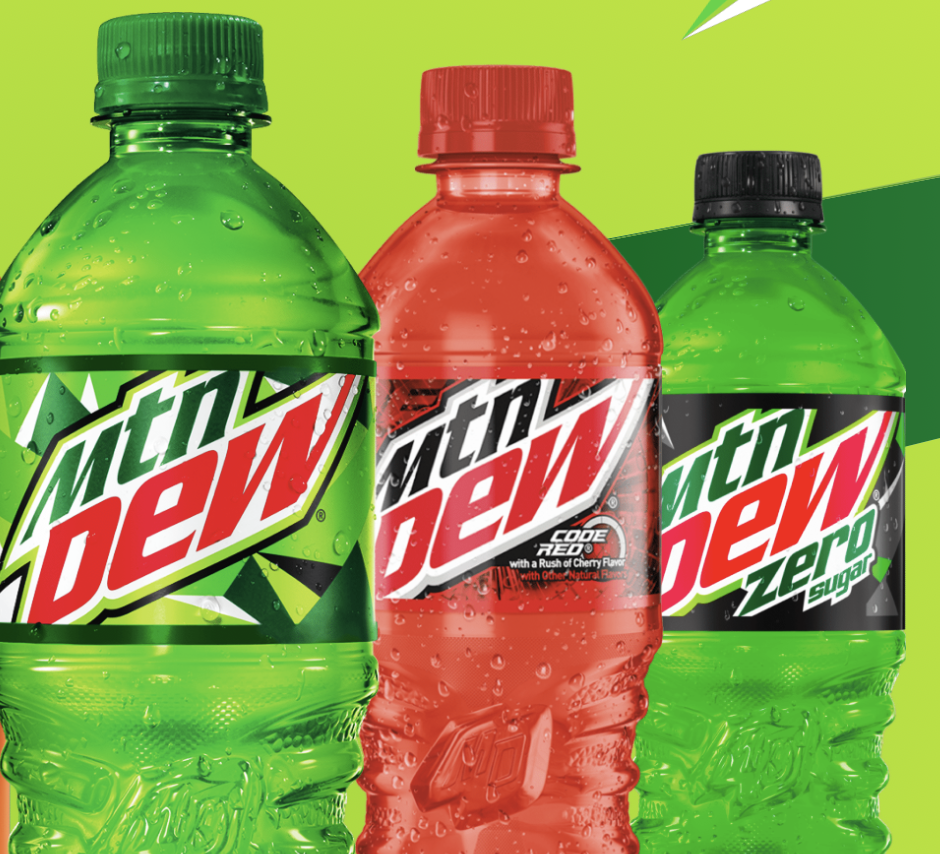 Trying to describe what Mountain Dew tastes like isn't a simple task. While the original drink contains notes of citrus and sugar, these days the soda is available in several flavors. The company has even created specialty restaurant flavors like "Legend" at Buffalo Wild Wings, and "Baja Blast" at Taco Bell. The brand also launched a few product mash-ups, like the deliciously spicy Mountain Dew "Flamin' Hot." Now, after all their recent experiments, the soft drink giant is bringing back the ultimate fan favorite.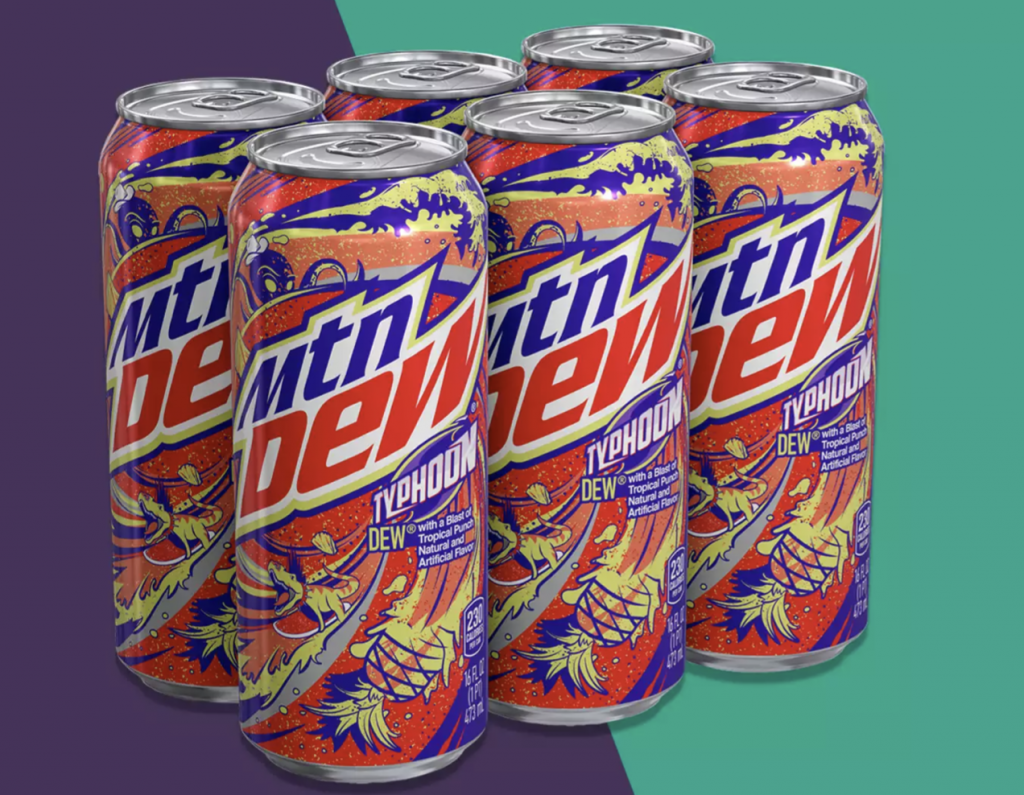 Earlier this week, PepsiCo announced the return of Mountain Dew Typhoon which is described as a tropical fruit-punch twist on the original flavor. Previously known as Flavor #509, the nostalgic drink was first released as a finalist in 2010's second DEWmocracy II promotion where it lost to White Out. The flavor returned for another limited run in 2011, alongside Supernova and Pitch Black during Back by Popular DEWmand. But its time on store shelves only lasted a few months.
However, the tropical soda's triumphant return comes with a catch, Food & Wine reports. Folks who want to get their hands on the throwback drink need to be a member of Dew HQ, the brand's free rewards program. Then, starting on June 1st, members will be able to purchase single 16-ounce cans of Mountain Dew Typhoon from The Dew Store. This is an odd marketplace for the drink since it's currently home to the company's branded clothing, gear, and other non-beverage items.
Rumors about Mountain Dew Typhoon's return have been floating around the digital space for quite some time. While some fans expressed their excitement for the flavor that fizzled out a decade ago, others seemed frustrated that limited flavors were only available in 16-ounce cans from The Dew Store. But die-hard drink fanatics seemed cool with it, with one saying, "Making the releases as cans is the best thing they [PepsiCo] can do. Soda cans also maintain their flavor for much longer than bottles – beyond the best by date." These small details are important to collectors who hope to hoard their favorite limited edition drinks for future consumption.
Mountain Dew is a popular drink with people of all ages. And the company takes pride in its ability to cater to all of them. In February, the soda giant joined the trend hard seltzer trend by releasing four alcoholic drinks in partnership with Boston Beer Company. The most popular was Hard Baja Blast – an alcoholic spin on the beloved Mountain Dew variety that began as a Taco Bell exclusive. At the time, the announcement followed existing flavors like Original, Black Cherry, and Watermelon.
All four flavors started a trial run as a 12-can variety pack in a limited number of states. But unlike its predecessor, Mountain Dew's alcoholic Baja Blast was not available at Taco Bell since the brand was focusing on a retail rollout. Each can of Hard Baja Blast contained just 100 calories and 5% alcohol. Additionally, the 100-calorie cans had no added sugar or caffeine.