Hormel teamed up with Modist Brewing to craft a chili cheese-flavored beer.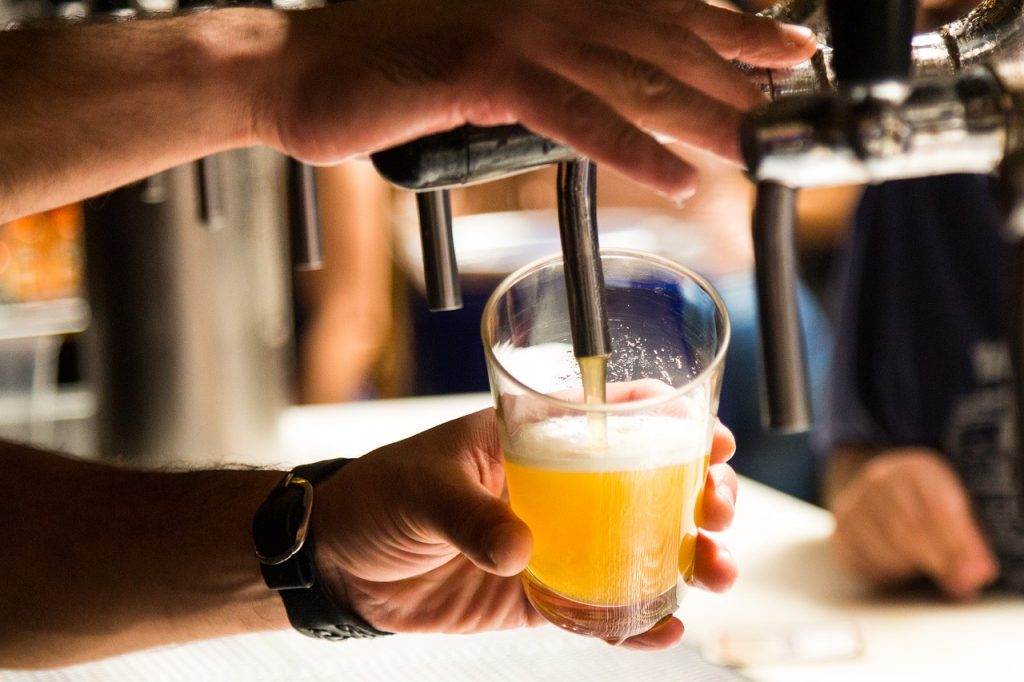 Alright, chili cheese lovers, this one's for you. News of a new beer is making major waves and for a good reason. It comes from a surprising source – Hormel.
Yes, you read that right. The company best known for its chili, pepperoni, bacon, and deli meats, has decided to make a beer. But don't worry; they won't be brewing it.
Hormel teamed up with Modist Brewing Co. to concoct the chili-cheese-flavored beverage. But why, you may ask? That's a good question.
Hormel answered that in a press release. Their brand manager, Jason Hron, said, "Football season is just as much about the game as it is about delicious food and drinks, and the people you enjoy watching the game with. This year we were inspired to bring fans together and create something everyone can agree on – an irresistible sip that unites the best flavors of our famous HORMEL® Chili Cheese Dip."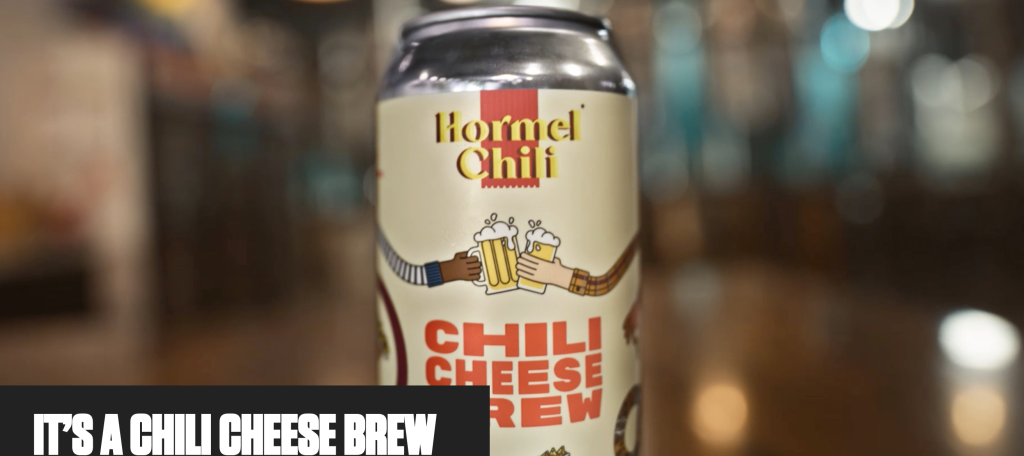 Granted, the end of football season is closing in on us. So, is there even enough time to partake in the unusually flavored beer this year? Why, yes, there is.
The good news is that Hormel already listed the beer on its website. You can purchase a 4-pack for only $24. So, when you throw that epic Super Bowl party, you can delight (or at least surprise) your guests with chili-cheese beer.
Now, the next question on your mind may be…" how?" How does one make a beer taste like your favorite dip? That all came down to some ingenuity at Modist Brewing Co.. According to Comicbook, "Modist is using Minnesota Pilsner barley malt and flaked corn chips as the drink's base before adding chili seasoning and cheddar cheese powder to mimic the flavors of Hormel Chili Cheese Dip."
If chili-cheese-flavored beer isn't really up your alley, that's ok. The good news is that Modist offers plenty of other tasty options. So, if someone shows up at your place with a gift of Hormel beer, it's ok to politely decline.
Of course, who wouldn't want to take a sip so they can have a claim to fame? There is no mention of this being a limited run, so if you want to work up the nerve, there may be time. But why risk it?
Whether you partake or opt out, you can always add to your beer selection with other Modist brews. They've got lagers, porters, imperial stouts, IPAs, pilsners, and pale ales. And they even have seltzers if beer isn't your thing.
Those in Minnesota, Ohio, Wisconsin, and "Chicagoland" should have no trouble finding Modist brews. You can even order them if your local liquor stores don't carry the line. But make sure to get your beer selection lined up well before the Super Bowl so you don't have to leave your cozy couch.
And if you want to try Hormel's beer, enjoy the adventure! If not, at least show the company some love as a nod to its innovative spirit. Pick up some chili cheese dip, or snag some bacon to throw on top of your burger.
---