Hershey's is introducing vegan versions of its iconic chocolate bars and Reese's peanut butter cups.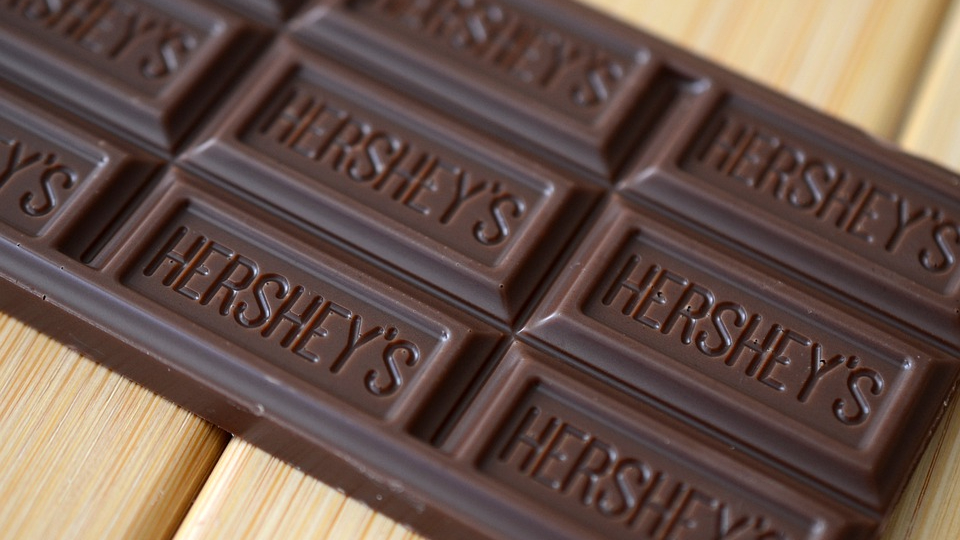 Chocolatier Hershey's has made a bold statement this week. They are turning their beloved chocolate vegan. Now before anyone writes a complaint to the chocolate giants, they are taking their biggest sellers and bringing out a vegan version. 
The new plant-based options released by Hershey's chocolate will include a range of popular chocolate flavors and iconic treats. They will go on sale this month and will be the first completely plant-based range of chocolates to be sold across the nation. 
But Hershey's has not stopped there. In a bid to widen their customer base, they have more vegan treats in the pipeline. Veganism is steadily gaining popularity throughout the globe, not only for its nutritional benefits but for its environmental benefits too.
In April comes another plant-based release from Hershey's. A brand-new vegan chocolate bar that contains almonds and sea salt will hit stores nationwide. To change its highest-selling products, which are loved by many, to a plant-based alternative, Hershey's has used oats instead of dairy products during their manufacturing process.
These new products are not the first time Hershey's has created an alternative plant-based treat. In 2021, they tested the consumer waters with oat-based vegan chocolate. This bar was given to a small number of stores, but it never got any further.
But these products will be the first Hershey's products sold nationwide under the title of "vegan" or "plant-based." Consumers have changed their ideas regarding the food they consume, even chocolate or treats. People are now looking for healthier options with fewer additives and more sustainable or environmentally-friendly ingredients. 
This is especially true for the younger generation, who are interested in various meat and sugar alternatives. In a recent survey, 54 percent of Gen-Z consumers want to reduce the amount of animal-based products in their diet.
Hershey's isn't the first chocolate company to offer a plant-based alternative to its customers. KitKat and Cadbury have expanded into the vegan market with numerous European products.
For the American treat market, more premium chocolatiers such as Lindt are the only companies that have developed a line of vegan chocolate. This is when Hershey's found a gap in the market and started to create a new line of vegan chocolate containing their best-sellers.
Hershey's new releases will cost more than its dairy-based original products, but they would not confirm how much extra that will be as the retailers who sell the chocolate set the final price. But it is rumored that the vegan peanut butter cups will be a dollar more expensive than the originals. But that is a small price to pay for helping the environment. 
But while the environmentally-friendly vegans will be happy, the weight-conscious ones will not. If you thought the vegan alternative to Hershey's peanut butter cups would be slightly fewer calories, then you would be wrong. The vegan peanut butter cups have the same calories as the original, milk-based ones. Devastating.
It will be interesting to see how these vegan alternatives to such iconic chocolate treats will sell now that they are available to a broader audience. It could be the start of something great for Hershey's.
---