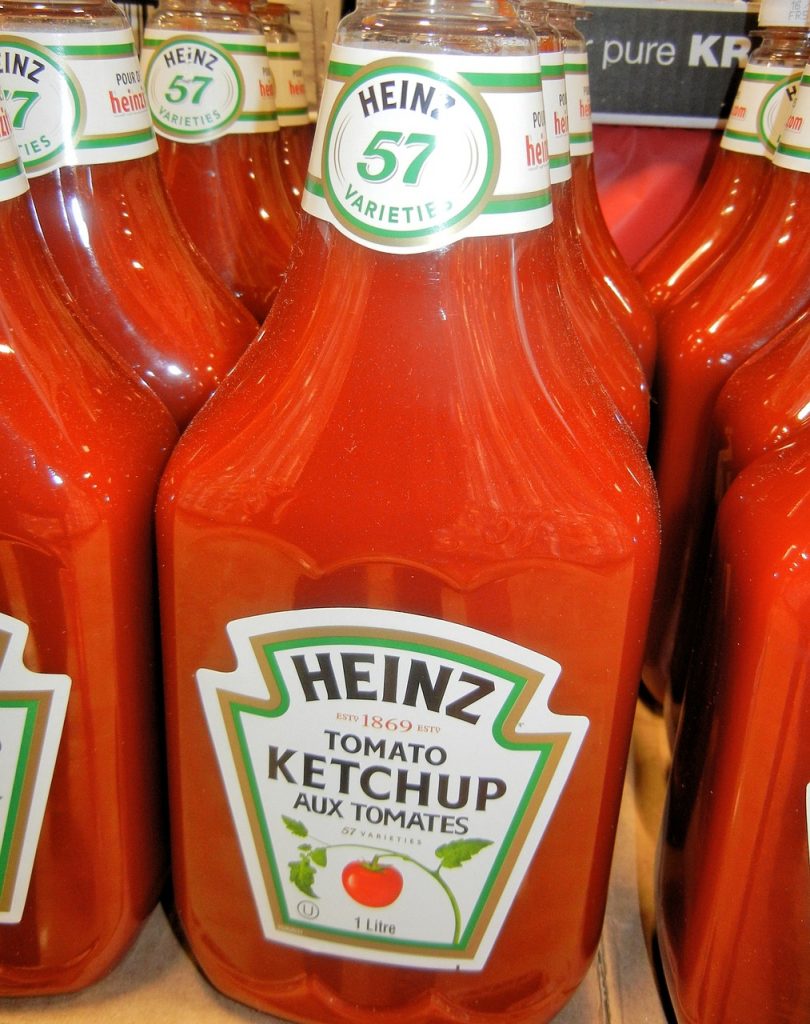 Heinz, creator of the world's favorite ketchup, is ditching its iconic glass bottle in favor of a more environmentally-friendly option. The food processing company has partnered with Pulpex to develop renewable, recyclable packaging made from 100% organically-sourced wood pulp. In doing so, they will be the first sauce brand to test the potential of a sustainable paper ketchup bottle. The move comes as food brands around the world search for more ways to make their products gentler on the planet.
Heinz paper ketchup bottle is currently in the prototype stage. The company plans to test it with a few consumers before introducing the packaging to a wider market. Speaking about their new endeavor, Executive Vice President and Chief of Sustainability and Corporate Affairs Officer at Kraft Heinz, Rashida La Lande said, "We hope to bring this bottle to market and to be the first sauce brand to give consumers this choice in their purchasing decisions." Take a look at the prototype below.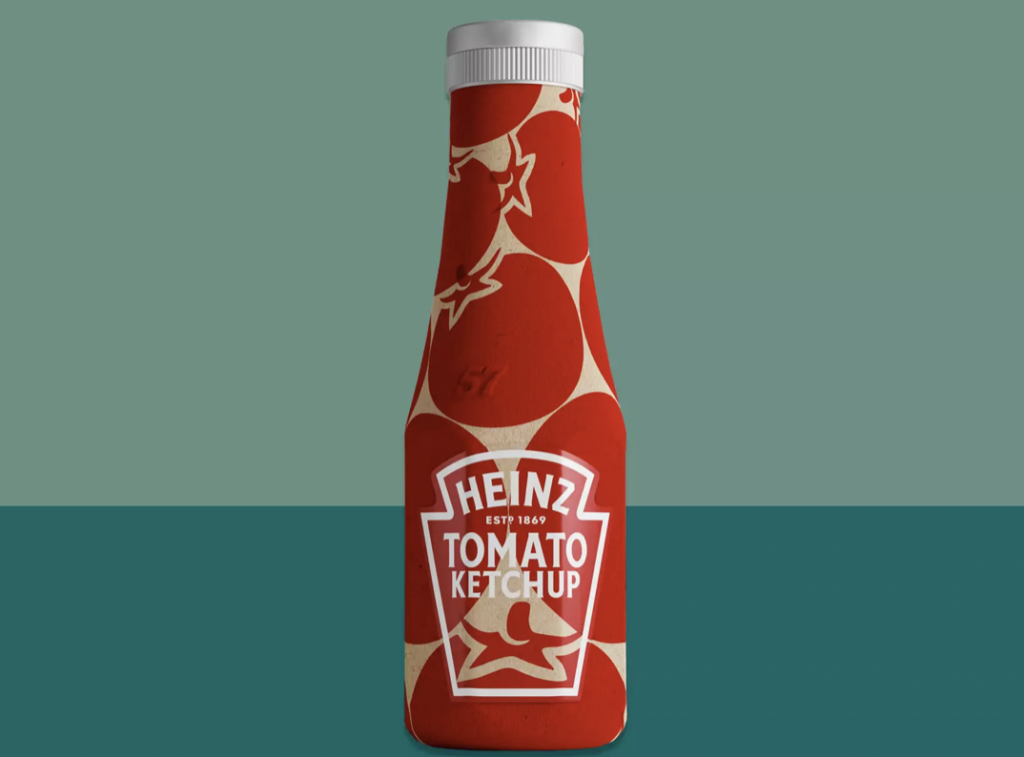 The Heinz press release added that the shift to paper ketchup bottles was important, especially since so many people are looking for more sustainable packaging options. The pulp-based bottle would be the newest option available to tomato ketchup fans, joining the recyclable iconic glass and plastic bottle. As well as the plastic squeeze bottles, with their 30% recycled content (available only in the E.U.) and 100% recyclable caps. Now, armed with a new set of environmental goals, Kraft Heinz is aiming to make all its packaging globally recyclable, reusable, or compostable by 2025.
The Pennsylvania-based company also wants to reach net-zero greenhouse gas emissions by 2050. Kraft Heinz CEO Miguel Patricio said he hopes a paper ketchup bottle can help with reaching their targets. "Packaging waste is an industry-wide challenge that we must all do our part to address," he said in the announcement via Food & Wine. "That is why we are committed to taking steps to explore sustainable packaging solutions across our company's brands, offering consumers more choices."
He added that Heinz's new paper ketchup bottle is just one example of how the food company is applying creativity and innovation to its manufacturing process. This sort of strategy enables the brand to explore new ways of providing consumers with the products they know and love, while also thinking sustainably. Meanwhile, Pulpex CEO Scott Winston said that the pulp bottle was just one of the many possibilities for their technology. "We believe that the scope for paper-based packaging is huge," he explained. "And when global household names like Heinz embrace this type of technology, it's good news for everyone."
When it comes to their products, Heinz isn't a stranger to innovation so paper ketchup bottles aren't that surprising. In 2018, the food company created Mayochup – a blend of mayonnaise and tomato ketchup. Already available in international markets, the odd pairing certainly got local folks talking. At the time, the first official rollout saw the company ask social media users to select a single city to be the test subject of its saucy new product. Unfortunately, the product didn't do so well with American foodies, Food & Wine reported.