Do you need a haircut? Would you like to win some free beer? Good news! One company is offering just that if contestants get a specific haircut.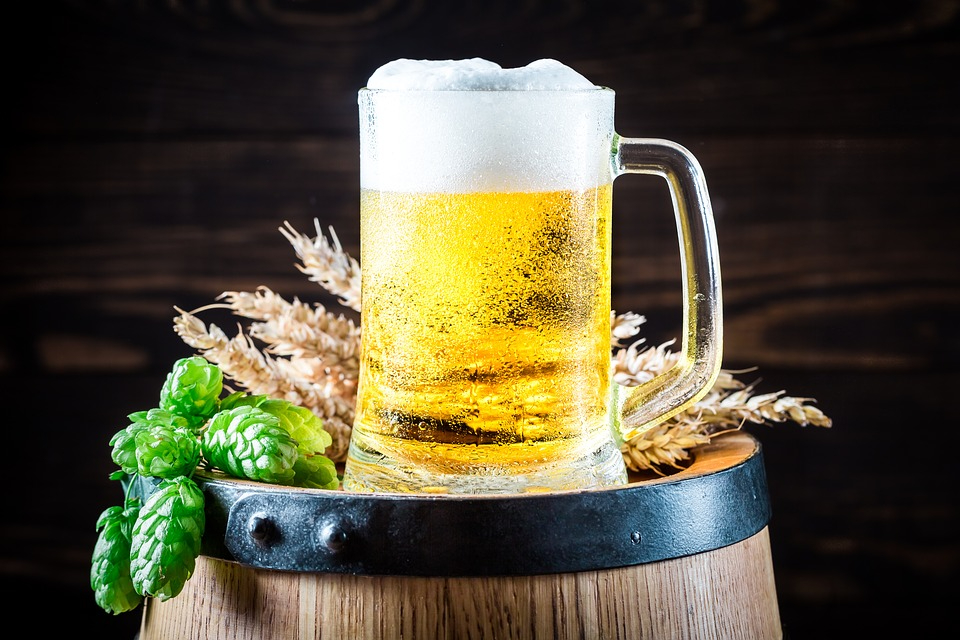 Natural Light's newest promotion wants beer enjoyers to do one specific thing to celebrate the return of their retro can. With the release of its latest design, which is a reprinting of Natural Light's 1977 vintage label, the company wants to launch its consumers back in time with this hilarious promotion. The beverage distributor wants to see your best mullet, and in return, you could get a year's worth of free beer.
From now until March 31st, Natural Light wants consumers to post pictures of their best mullet online. The winning mullet-wearer could receive two cases every month of the year and total compensation for their haircut. All you have to do to win free beer is include the hashtag #NattyVintage and #Sweepstakes to your Facebook, Twitter, or Instagram post for a chance to win.
The mullet is a specific reference that pairs successfully with Natural Light's new packaging. The mullet hit its heyday in the late 70s and early 80s, right around the time the beer company started distributing its product. With the new resurgence of the haircut and Natural Light bringing back its 45-year-old can design, mullets became the perfect theme for the free beer sweepstakes.
The group VP for Budweiser, Daniel Blake, had some heartfelt words to say about the mullet. "It never went out of style," he said, supporting the mullet sweepstakes idea. He added that this promotion would be celebrating the beginning of the Natual Light brand and the iconic and timeless mullet hairdo. This promotion would give more people an incentive to rock the stylish haircut, with a chance to win free beer as an added bonus.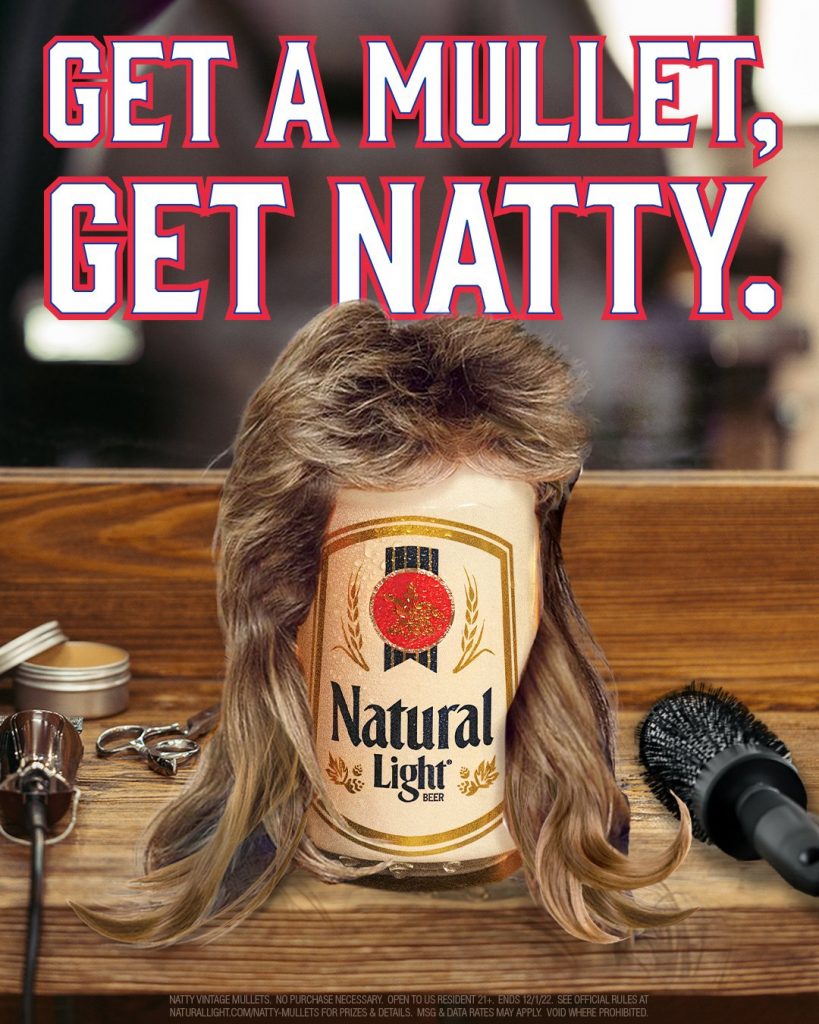 Lucky for beer enthusiasts, there will be multiple winners in this Natural Light sweepstakes. After photos have been reviewed, 100 eligible people will win a $50 pre-paid card to pay your barber fee. These winners will also receive a $30 pre-paid card for purchasing two cases of Natural Light. Complimentary beer and a paid haircut aren't a bad prize for a quick selfie and a hashtag.
The best part of the sweepstakes is contestants can potentially win and over and over again. Those who've already won an initial round have the option to post new mullet headshots online and receive another pre-paid card. If Natural Light keeps picking your mullet, you could win more months of free beer, maybe even a year's worth. However, The brand will only give out 720 pre-paid cards, so there are slimmer chances to win continuously.
Natural Light's free beer sweepstakes came from a sentimental rebrand. Its choice to return to the 1977 can design reflects its humble beginnings in South Carolina. The company was founded by alumni of North Carolina and South Carolina universities coming together to craft this well-known American beer. After the company tested the cans out in the Carolinas and quickly sold out in 2021, the brand decided to go nationwide.
For those who love their mullets or are looking for a reason to get one, this free beer opportunity is your chance. Natural Light's first round will only last until March 31st, so make sure you get your photos on social media before time runs out.
---