Gas prices have fallen for two months straight and counting and are finally below $4 in many places. Find out if they will fall below $3.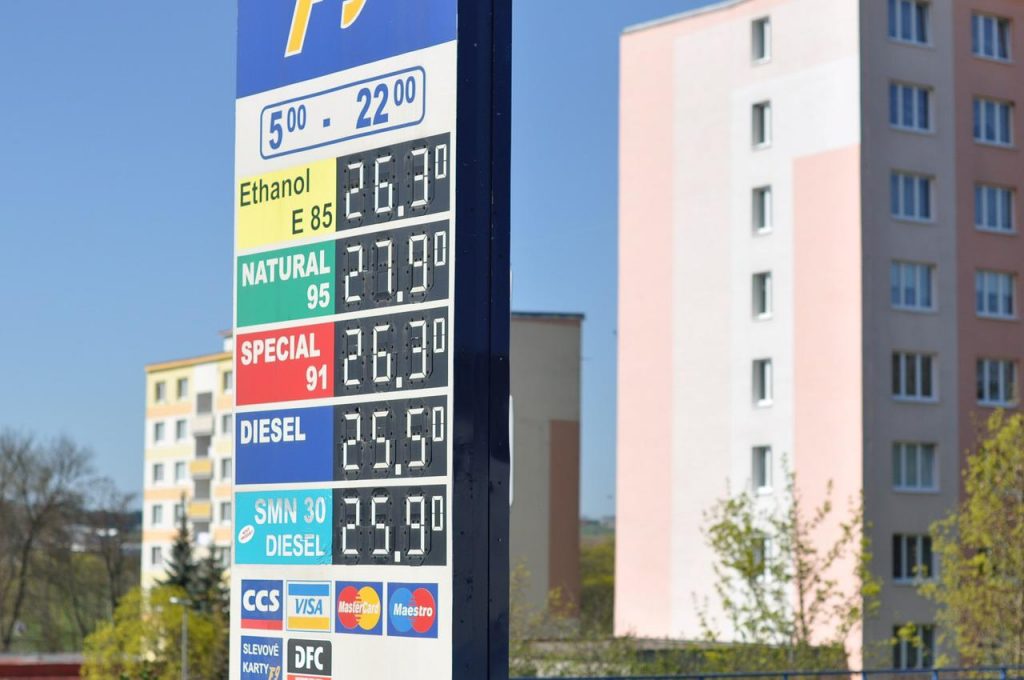 Months after gas prices reached ridiculous highs, Americans are feeling some relief at the pump after the national average fell below $4 per gallon for the first time in ages. The cost of a gallon of regular gasoline stood at $3.96 on Monday. While the drop is only a fraction of a cent from where it was the previous day, the decline maintained the 62 consecutive day steak of reduced fuel costs. Additionally, the average national price has fallen by $1.06 (or 21%) since hitting a record high of $5.02 a gallon in June.
Explaining the lower price tag, AAA spokesperson Andrew Gross liked the trend to a theme park ride. "It's sort of like a very simple roller coaster ride because we went up, and now we're coming down," he told USA Today. "When things kind of go up really fast, they also tend to kind of fall really fast." It's also worth noting that average gas prices are slightly inflated by high-priced states (like California) where the average is $5.37 a gallon. The national median price, which is the price that 50% of gas stations are selling for more while the other half sells for less, is down to $3.80 a gallon.
As students return to school and the summer driving season draws to a close, gas prices will probably decline even further. Tom Kloza, global head of energy analysis for OPIS which tracks prices for AAA, said it's very possible that by September or October the national average for regular gas could be back below $3.53. According to CNN Business, that was the price per gallon stood when Russia invaded Ukraine in late February. But there is still a risk that unexpected gas price spikes could derail this good news. "We still don't know what Putin is going to do, or if we're going to get hurricanes hitting the Gulf Coast," he said about factors that could cause costs to rise again.
While falling gas prices are influenced by several macroeconomic factors, the latest decline was partly sparked by China's central bank feeling compelled to cut interest rates due to signs of a slowing local economy. According to Richard Joswick, head of global oil supply analytics at S&P Global Commodity Insights, the market took this as a signal on the outlook for oil demand. There were also indications that there might be a new nuclear weapons deal between the U.S and Iran which could clear the way for Iranian oil exports to return to the market. That was a major factor in the move to lower oil prices.
As previously reported, analysts say the trend may only be temporary. If people take the reduced gas prices as a cue to resume their old driving habits, the average cost will likely spike once more. Moreover, if climate change-related storms hit the vulnerable Gulf of Mexico coast, Southern refineries might be forced to shut down, affecting the local gasoline supply, The Slate reports. There's also personal transport and use of fossil fuel-based heating appliances which will increase as schools reopen and the weather gets colder, further straining fuel supplies.