Chip shortages are causing the Ford Explorer to lose one of its most convenient features.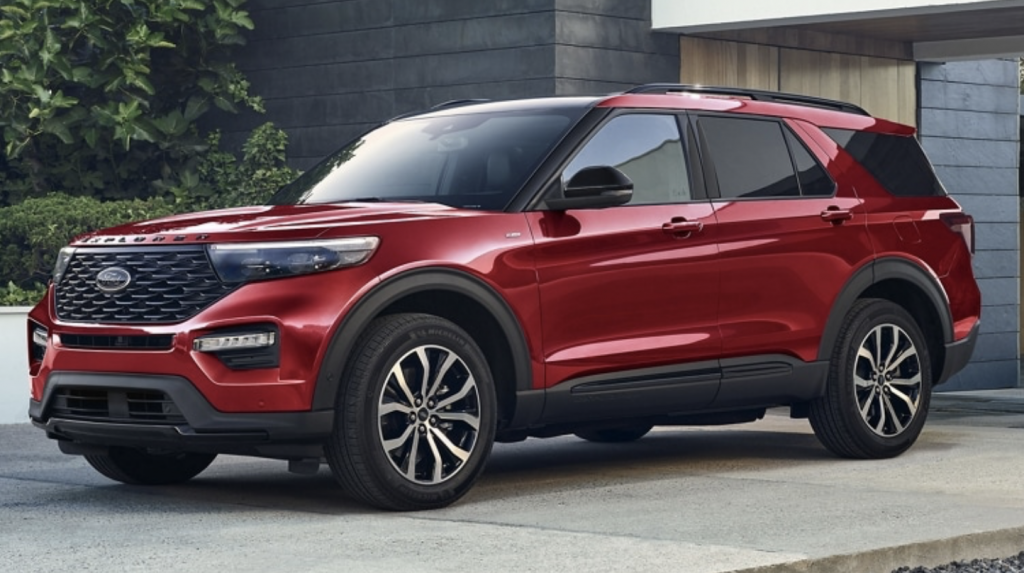 The supply of computer chips used in the production of automobiles has fallen to alarmingly low levels, forcing manufacturers to make other plans. The first carmaker to do so is Ford, who plans to sell some of their Explorer SUVs without the semiconductors that power rear air conditioning and heating controls. The missing chips will be available within a year, allowing dealers to install them in vehicles long after they've been purchased.
Speaking to The Verge, Ford spokesperson Said Deep said it's important for people to know that heating and air conditioning will still be available at the back of the Explorer. It's just the controls which will only be located at the front. And while the lack of rear controls is super inconvenient, the carmaker will be offering those vehicles at a discount. Deep added that the move is a way to bring new Explorers to customers faster and that the change is only temporary.
According to Automotive News, Ford originally planned to ship partially-built, unusable vehicles to dealers last year. But these new unchipped Explorer SUVs will be usable and sellable. The decision comes as the company attempts to move the partially-built vehicles that are taking up space in factory lots. Just last month, hundreds of new Broncos were seen parked in the snow-covered lots near the automaker's Michigan Assembly Plant. All of them were awaiting chip-related installations.
Like many other industries, Ford has been struggling with the constraints introduced by the shortage of semiconductors for a while (not just with the Explorer). In 2021, the company had to scale back production of its popular F-150. It started giving customers the option to purchase the pickup without the feature that turns a vehicle's engine off when it comes to a complete stop. The automaker gave affected owners a $50 credit in return, reports The Verge.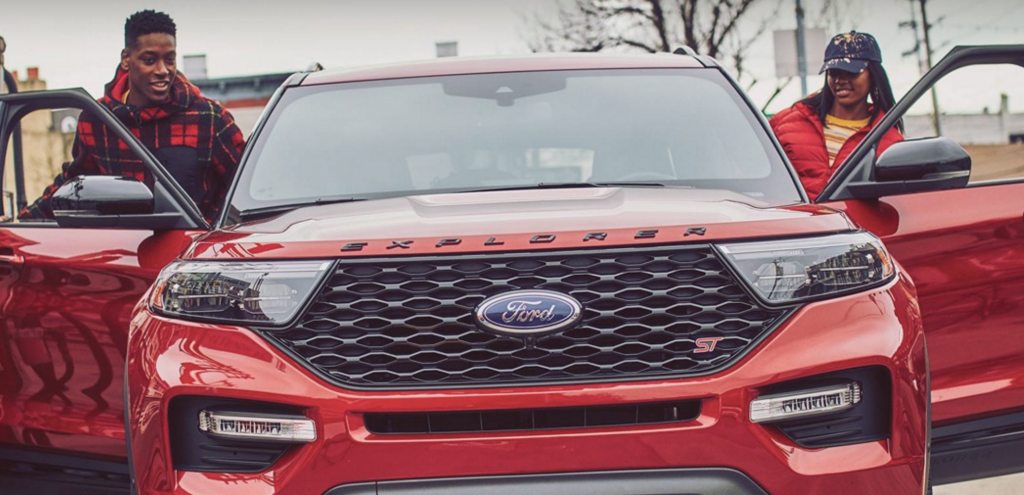 According to Engadget, Ford will not be the first vehicle manufacturer to ship products (like the Explorer SUV) without parts. Due to the chip shortage, some Tesla Model 3 and Model Y buyers got vehicles with missing USB-C ports. These were made installable at a later date. BMW removed touch screen controls on some of its cars, including X5 and Z4 models. GM dropped wireless charging, HD radios, and a fuel management module that made some pickup trucks operate more efficiently. Luxury cars haven't been exempt from the shortage either. Cadillac was forced to drop its hands-free driving feature in its 2022 Escalade.
Although the Ford Explorer (and other vehicles) have been hit hard, the computer chip shortage is affecting a variety of sectors. Sparked by Covid-19, the supply chain crisis and extreme weather in Asia two months ago, it has also led to higher prices of smart devices, washing machines, and more. Speaking to CNN in December, United States Commerce Secretary Gina Raimondo said the shortage is unlikely to be resolved until deep into 2022.
While the world works to alleviate the chip shortage, the best advice for everyone is to be patient and understanding. Daniel Stanton, a Professor of Supply Chain Management at Bradley University in Peoria, told CI Proud that industry leaders are advised to look for alternatives where possible. And Ford has definitely found a way to do that with their Explorer SUV.
---