DARPA researchers are in the process of developing an edible protein made entirely of plastic waste.
The world currently faces enormous challenges, including a looming global food shortage and mounting plastic waste. But is it possible to solve those simultaneously? DARPA believes they can and just announced news of a new initiative – to develop food made from plastic.
If that made you pause, it is understandable. But the researchers behind the project are serious about their mission. They hope to one day soon have a viable protein source for humans….made from plastic waste.
A multi-disciplinary team of chemists, engineers, and biologists from Michigan Technical University is behind the new project called BioPROTEIN. It is short for Biological Plastic Reuse by Olefin and Ester Transforming Engineered Isolates and Natural Consortia, which is quite the mouthful. And DARPA partially funds the BioPROTEIN effort.
DARPA stands for Defense Advanced Research Projects Agency. And it is the research arm of the United States Department of Defense. So, yes, that means the DOD is officially backing an attempt to develop food made from plastic.
The question is, why? Mostly it comes down to the massive amount of plastic waste on a global scale. The UN Environment Programme estimates that roughly 400 million tons of plastic are generated annually.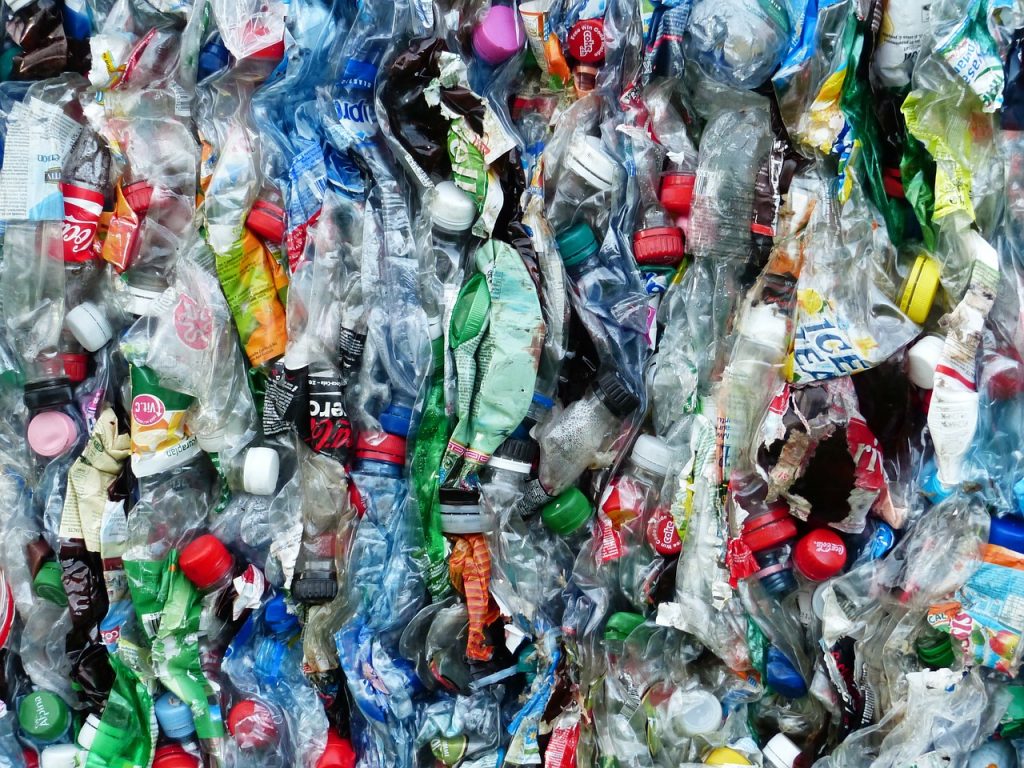 Most of that waste ends up in landfills and won't biodegrade. Many organizations have teamed together to address the problem. But they can only recycle about 9% of the total waste.
And that is where food made from plastic enters the picture. Stephen Techtmann, a Michigan Tech biologist, is working on BioPROTEIN. He specializes in using various bacteria to try and tackle environmental problems.
Techtmann spoke with Vice and said, "We have a big problem with plastic waste and it's going to take a lot of expertise, energy, and effort to come up with solutions. If we can contribute to even a small part of helping to deal with this crisis, it's exciting to be working on something like this." And food made from plastic is his proposed solution.
If the idea of eating plastic food doesn't sound appealing, don't worry. According to Techtmann, the final product technically is not plastic. Instead, what humans may one day consume is a byproduct of bacteria eating the plastic.
He claims, "There's a lot of protein in them; they've got lipids, fats, and vitamins. The product we're producing at the end is very much like a protein powder that's already been processed. So what's leftover are microbial cells, but none of them are alive."
The good news is that the project is still in its initial stages. So you don't have to worry about running into food made from plastic on grocery shelves anytime soon. But the team of researchers has made progress.
They have produced a small amount of protein powder with a yeasty aroma. But whether or not humans can safely consume it is unknown. None of the researchers have tasted the bacterial byproduct yet.
Plus, even if they successfully develop food made from plastic, the team would still need FDA authorization. And news of that authorization may take a while. So it may be some time before something a smidge more adventurous than cricket flour hits the market. 
---