The airline industry just can't catch a break, flight cancellations are once again severely impacting travel.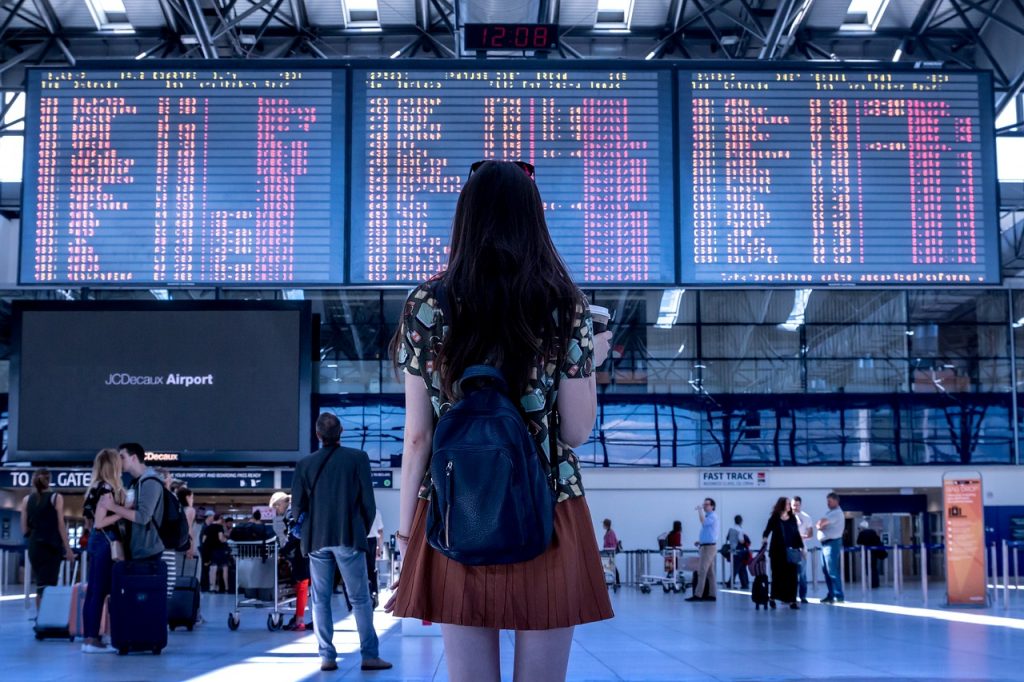 After a summer plagued by flight cancellations and other travel hiccups, it looked as though the airline industry was finally starting to get a handle on all of the mayhem. With school starting back up and the number of travelers receding, airlines finally started to get some breathing room. The reprieve was short-lived. Flight cancellations are once again getting out of control. 
Earlier this week airlines were forced to cancel 5.7% or around 1,500 of all scheduled flights, according to the Wall Street Journal. The flight cancellations came alongside a surge in flight delays. About 8,500 flights were delayed between Monday and Tuesday earlier this week. The culprit behind the mass cancellations and delays? The weather. 
Severe weather caused already strained airlines to slash hoards of flights from their schedules. The airports most adversely affected were in and around the New York City, Dallas, Austin, and Houston metros. In Texas, severe rains that caused flash flooding heavily impeded travel. On the east coast, Newark Liberty International Airport experienced the most significant flight cancellations. The airport was forced to cancel about 40% of all flights going in and out of the airport. Persistent thunderstorms in the area blocked flight paths. The lingering thunderstorms even forced some places coming from the west to turn around completely due to there being no openings that would have allowed for a safe landing. Newark Airport is in New Jersey and is located about 20 miles from New York City. 
Newark Airport wasn't the only one in the New York City area forced to contend with a massive number of flight cancellations and delays. La Guardia Airport also experienced significant disruptions. La Guardia, which is located in Queens, grounded about 20% of all the flights it had scheduled. One traveler, Matt Ackermann, told the Wall Street Journal that he completely gave up on going on a work trip to Las Vegas after both his initial fight and a standby flight he was able to secure were both canceled. 
While the weather was the major cause for all the flight cancellations that occurred this week, the fact that so many occurred is indicative of a larger problem still plaguing the entire airline industry. For instance, the New York City-based airports cited significant staffing shortages. The staffing shortages impeded the airports' abilities to effectively juggle the weather-related difficulties that sprung up unexpectedly. 
Overall, airports are still trying to desperately fill staffing gaps and prevent flight cancellations from occurring. To accomplish this, many airports have begun limiting the number of flights that they are offering so the employees that they do have don't get overwhelmed and can better handle their responsibilities instead of juggling far too heavy workloads. Barring any more weather-related hiccups, United Airlines has recently instituted this at Newark Airport. United Airlines is the dominant carrier at Newark Airport. 
Ultimately, until airlines can recoup all of the employees that they lost during the pandemic, the occurrence of flight cancellations will likely be unavoidable. Hopefully, now that kids in the US are headed back to school, airlines will begin to get a break and concentrate on recruiting qualified personnel to fill in the workforce gaps that so desperately need to be. 
---