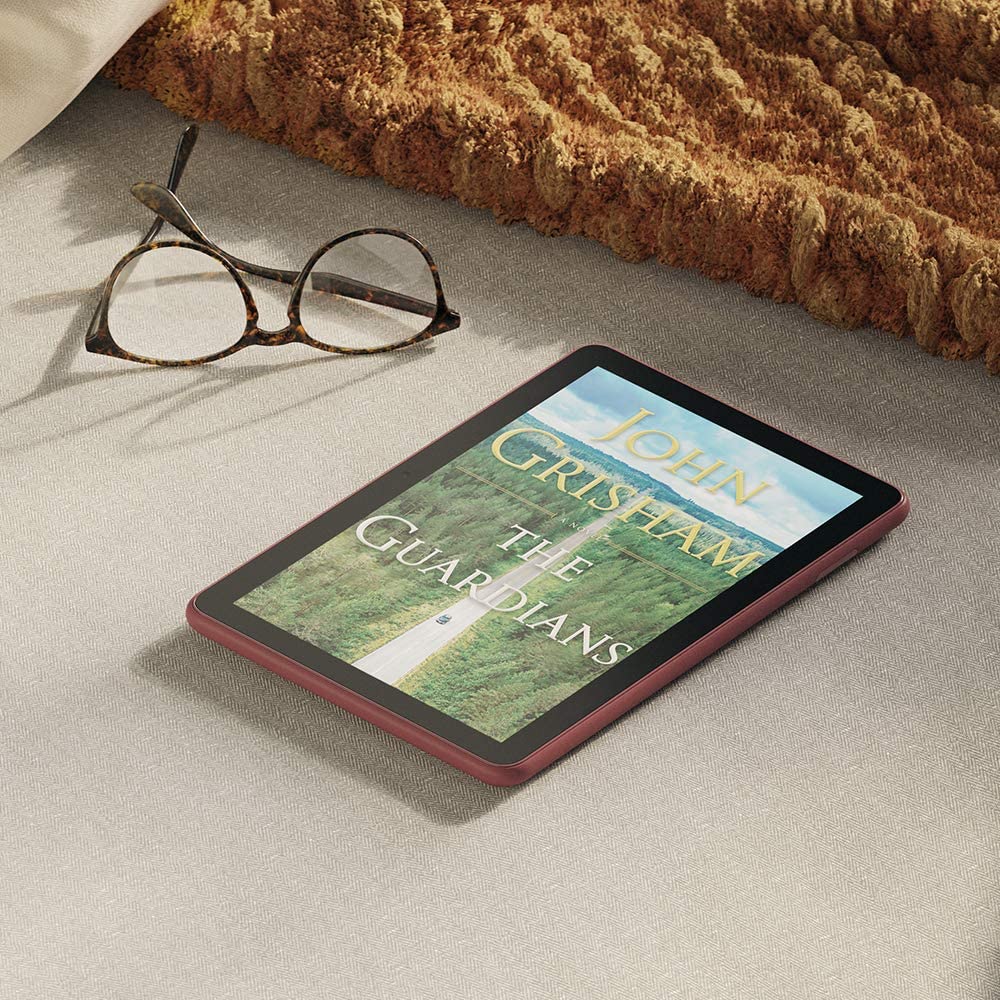 The holidays are fast approaching and retailers have been gearing up for the busiest shopping season of the year amidst persistent supply chain issues, inflated prices, and increased consumer demand. Many have been offering early Black Friday deals and urging customers to begin tackling their holiday hotlists as soon as possible. Amazon is one such retailer and has been offering many solid deals leading up to Black Friday- the official start of the holiday shopping frenzy. Among the awesome deals that Amazon is offering are discounts on their widely popular lineup of fire tablets. And if you are one who is in the market to purchase a tablet this holiday season the time to act is now because Amazon's Fire Tablets have dropped to record low prices.
According to Engadget, Amazon is offering jaw-dropping discounts on virtually every Fire Tablet model that they offer. With discounts across the board, you'll likely be able to find that perfect fire tablet for every person (young and old, tech-savvy or not) on your list. Some of the best deals are on Amazon's top three best-selling models, which include the Fire 7, Fire HD8, and Fire HD10.
The Fire 7 Tablet is currently marked down to $34.99 which is a 30% savings over its normal price of $49.99. As its name would suggest, this model features a 7-inch display and comes in 4 different colors (blue, mauve, green, and black). It comes equipped with a 1.3 GHz quad-core processor, 2 MP front and rear-facing cameras with 720p HD video recording, and 1 GB of Ram. It can also be purchased with either 16GB or 32 GB of storage. The 32 GB model is currently priced at $54.99 which is 15% lower than its normal price of $69.99. This Fire Tablet is ideal for the user just looking for an easy way to surf the web and manage things like email and streaming services.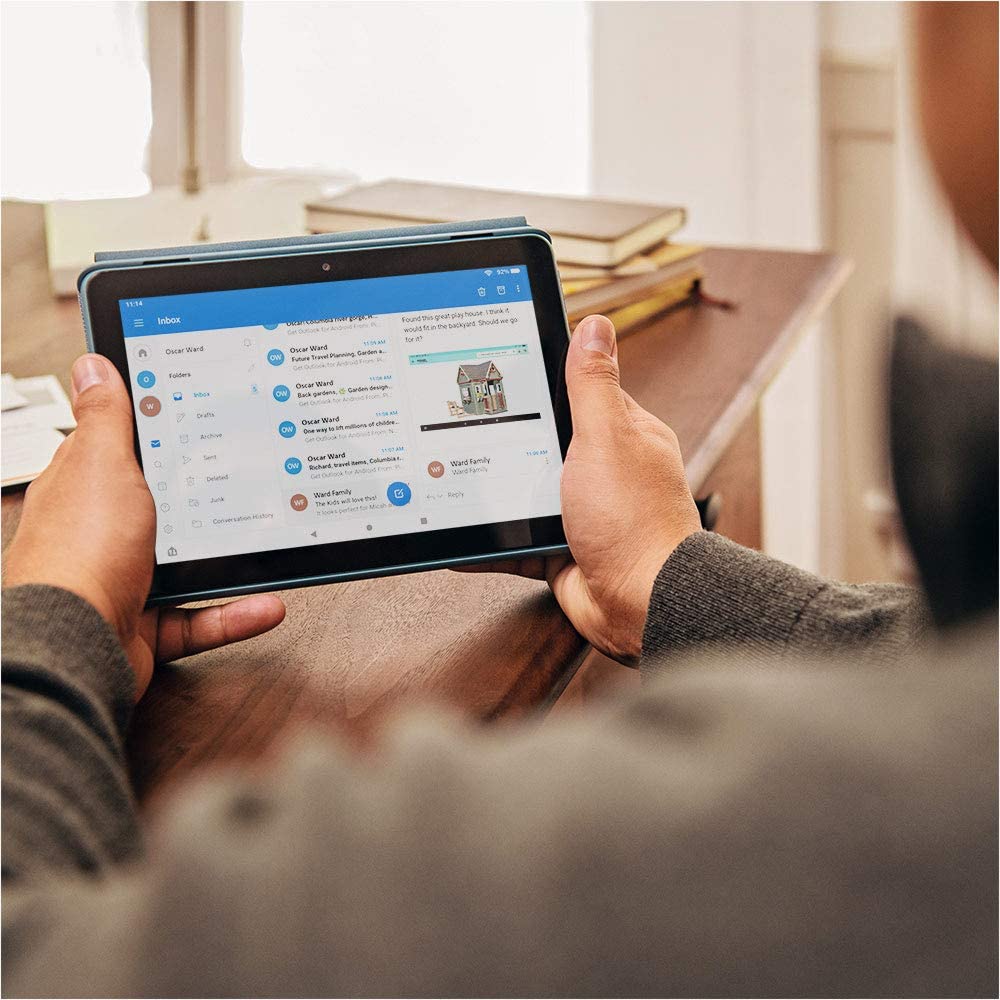 The Fire HD8 is a step up from the Fire 7 Tablet. It is still priced at a modest $44.99 which equates to an impressive 50% savings. It features an 8-inch display and also comes in 4 different colors (black, mauve, blue, white). Its base storage is 32 GB that can be upgraded to 1 TB by adding a microSD card. It also features 2GB of ram and a new 2.0 GHz quad-core processor, making it 30% faster than its predecessor. It charges with a USB-C cable which is also very useful given that many devices use USB-C ports for charging making it ideal for cross-compatibility between multiple chargers. This model is ideal for the person looking to utilize their tablet primarily for streaming purposes, or the upgradable storage also allows for a large quantity of music/movies to be kept on the device.
The Fire HD10 is essentially a beefed-up version of the Fire HD8 tablet. It is currently 50% off and priced at an attractive $74.99. It comes with a larger 10-inch HD screen and it, too, has 4 different color options (black, blue, lavender, and green) from which to choose from. It comes equipped with 3GB of ram and its base 32 GB storage is also upgradable to 1TB via a microSD card.
Lastly, for those shopping for the little techie in their life Amazon has also discounted their Fire 7 Kids Pro, Fire HD 8 Kids Pro, and their Fire HD 10 Kids Pro tablets to $59.99, $69.99, and $119.99 respectively. These deals are almost too good to be true, so if you're looking to snag a Fire Tablet for yourself or a loved one this holiday season head over to Amazon before these amazing deals disappear.