Leonardo DiCaprio has been interviewed by the FBI because of his involvement with Malaysian financier Jho Low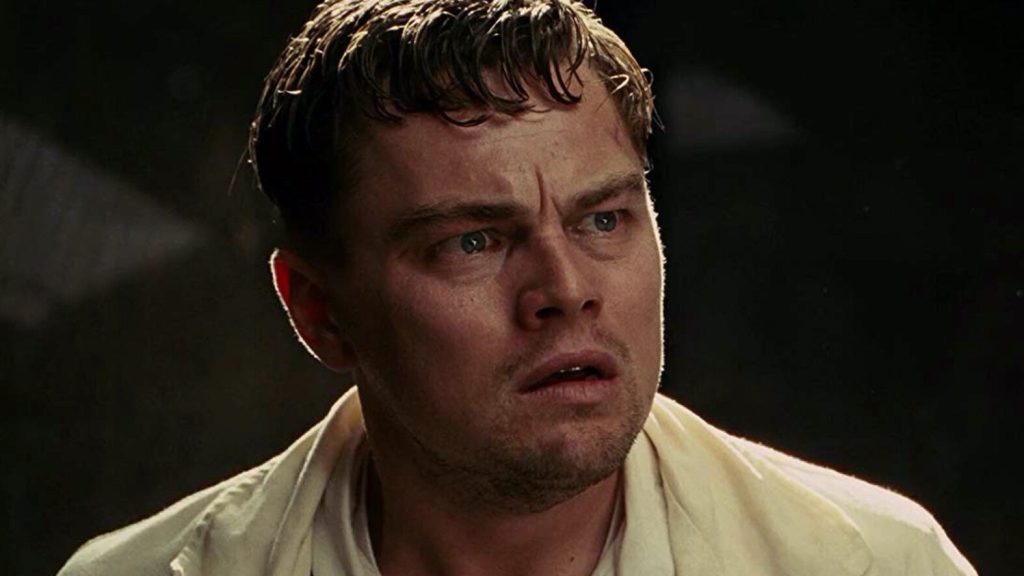 When A-lister Leonardo DiCaprio made The Wolf of Wall Street in 2013, he was already three years into his close relationship with Malaysian financier, Jho Low. The latter has been in the crosshairs of the FBI for some time because of his connection to the multibillion-dollar scheme known as 1MDB. Not only does the FBI have an interest in Low's whereabouts, but since 2016, Low has had an Interpol Red Notice issued for his arrest. So, what does DiCaprio know about Low, and is DiCaprio also somehow involved in the 1MDB scheme?
The nature of Leonardo DiCaprio's relationship with Low is just coming to light as Bloomberg Businessweek recently reviewed a number of previously unrevealed FBI documents which spoke about the 2018 DiCaprio interview conducted by the FBI.
DiCaprio and Low had enjoyed a very close personal and professional relationship. Personally, Low would call DiCaprio "L-dogg" or "L-Dizzle" and DiCaprio would introduce Low as "my man" to his friends and business acquaintances; the pair had even met each other's mothers.
During the April 2018 grand jury interview, DiCaprio explained, "I was working for him," he said, "and that business also translates into being social. And so we saw each other more, and there was more interaction." It was an interaction that included Low providing financing for The Wolf of Wall Street.
"My man" and "Ldogg" also were looking at putting together $1 billion for future films, an eco-friendly Belize resort, and the coup de gras, a Warner Bros. theme park they wanted to build in Asia that would feature rides based on DiCaprio's popular films.
But that isn't all that transpired between Leonardo DiCaprio and Jho Low. According to the FBI from the thousands of emails and BlackBerry messages between DiCaprio and Low, numerous gifts were given to DiCaprio by Low over their five-year relationship. From the spreadsheet the FBI put together, these gifts included Marlon Brando's Oscar statue from the 1972 award-winning The Godfather, worth $600,000, along with a $9 million Jean-Michel Basquiat painting.
According to the FBI documents, Leonardo DiCaprio eventually returned Low's gifts to the FBI after he found out that Low was being accused of taking billions from the 1MDB Malaysian fund. Also according to the documents, DiCaprio was unaware of where Low's wealth came from, though Low told him it came from an Abu Dhabi "whale of whales." It is still truly unknown how Low generated his early wealth.
In their efforts to track down Low, the FBI didn't just lean on Leonardo DiCaprio, but a few other famous celebrities as well. One of those was Kim Kardashian, who had numerous interactions with Low. During her time spent with the FBI, Kardashian detailed a time when she was up until 5 a.m. in a Vegas casino with Low and how she kept trying to give him back the $350,000 she had won.
"When Kardashian went to the casino counter to cash out the chips," the documents revealed, "we learned that she had approximately $350,000 in chips. Kardashian was given a trash bag full of $100 bills estimated to be worth $250,000." Low never did take back the money.
In another incident Kardashian had with Low, he offered to gift her a Basquiat painting, just like he did for his pal Leonardo DiCaprio. This had Kardashian's husband at the time, Kanye West, tell her to ask Low for a Monet instead of the Basquiat. The FBI documents said, "Both Kardashian and West found Low to be very fickle when giving gifts and never expected to actually receive a painting from Low." Kardashian and West ended up with neither.
Besides Leonardo DiCaprio and Kim Kardashian, there have been other big names linked to Low. These include tech executive Frank White Jr., Steve Wynn, and even President Barack Obama and his wife Michelle. But one who was truly caught up in Low's issues was hip-hip group, the Fugees, member Pras Michél.
Born Prakazrel Michél, Pras had won two Grammy's with the Fugees before embarking on a solo career, which was just one more feather in the cap for Low. Leonardo DiCaprio covered much of the Hollywood section for Low while Pras took care of the music side. But Pras was in way over his head.
Unlike Leonardo DiCaprio, Pras went all in when it came to Low. The FBI had pictures of Pras meeting with Chinese officials and many questions for Pras that he couldn't or wouldn't answer. Not only did these questions stem from Pras and Chinese officials, but from Pras's relationship with low that began back in 2006.
Fast forward to 2016, and FBI investigators believed that Low was the mastermind of the 1MBD embezzlement of billions of dollars. But Michél's close relationship cost him as the FBI seized $95 million from him that they believe originated with Low. As the FBI got closer and closer to nabbing Low, he needed help with hiding his money and turned to Michél.
Low first turned to Michél, hoping that Michél could take advantage of his relationship with President Obama, whom Michél helped raise money for during his campaign in 2012. Low then turned to China, which he knew was one of the few countries that would be able to protect him from the like of the FBI and American law.
Michél, who still maintains he is innocent then, according to Bloomberg Businessweek, helped put together a team of Republican heavyweights, including the aforementioned Wynn, businesswoman Nickie Lum Davis, and fundraiser Elliott Broidy.
Somehow, Low avoided the FBIs reach. Although they were unable to nab Low, they were able to make life difficult for many of his associates. Most of them decided to cooperate and cut deals with federal prosecutors, but Michél was not one of them. In 2021, federal prosecutors charged him with 10 federal offenses ranging from witness tampering to conspiracy and also acting as a foreign government's unregistered agent.
The money being tossed around by Low was astonishing. Federal prosecutors were looking to seize over $1 billion in assets from Low and his shady dealings that included a boutique hotel and a number of mansions in Los Angeles, a Penthouse in the New York Time Warner Center, and luxury condos in SoHo and Chelsea, a Bombardier Global 5000 jet, and material stake in EMI Music Publishing, the company that holds the rights to songs by Queen, Drake, and other big names artists. The FBI was also looking into the rights of Leonardo DiCaprio's The Wolf of Wall Street.
The money involved in the 1MDB scheme is ridiculous. Billions have been skimmed and the names of the many involved are even more high-profile than Leonardo DiCaprio and Kim Kardashian. The countries involved in helping solve this massive crime included Australia, Hong Kong, Indonesia, Luxembourg, Seychelles, Singapore, Switzerland, United Arab Emirates, the United Kingdom, and the United States. It has been a vast investigation that received a massive amount of international cooperation.
The hunt for Jho Low continues. As previously mentioned, he is thought to be residing (i.e. hiding) in China where he reportedly makes his way from large city to large city by traveling in secret. The FBI, after using assistance from the likes of Leonardo DiCaprio and Kim Kardashian, will not rest until they are able to track him down.
---