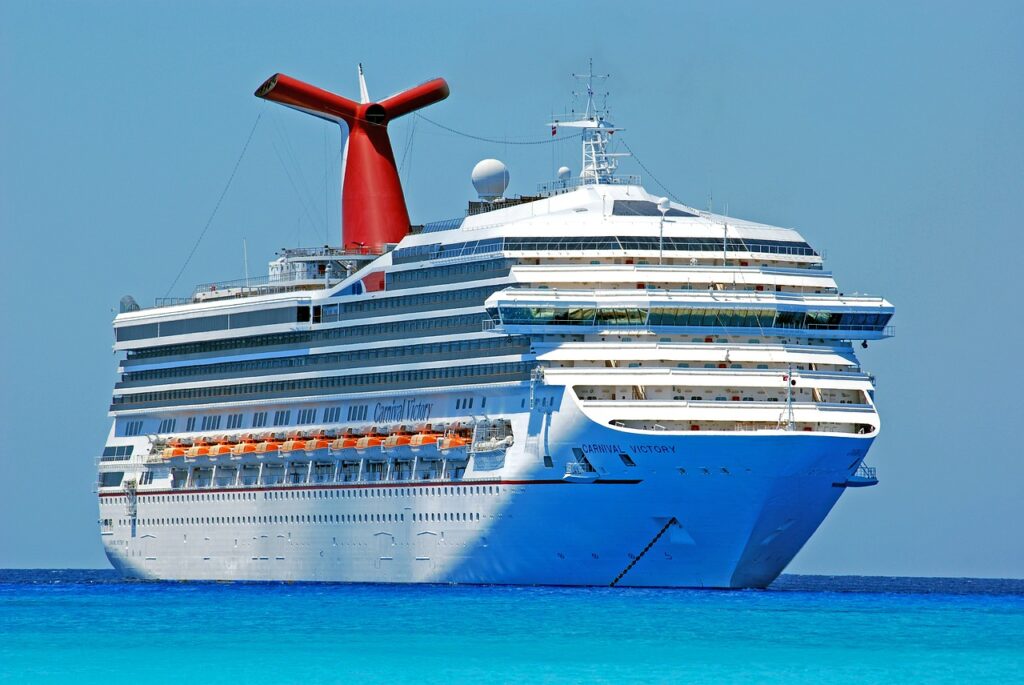 Designed to be one of the world's largest cruise ships, the Global Dream II is sadly preparing for its maiden voyage to a scrap yard. The decision comes after its German manufacturer, MV Werften Shipyard, declared bankruptcy because no one wants to buy it. In a desperate attempt to salvage some cash from the ill-fated endeavor, the company is trying to sell some of the fixtures and engines from the massive ocean vessel before scrapping the rest.
Built by the Warnemunde-based cruise ship manufacturer, the Global Dream II was designed to carry more than 9,000 passengers across 2,500 cabins, as well as 2,200 crew. Along with a sister ship Golden Dream, which was also under construction, the vessels would have been the world's largest ocean liners by passenger capacity. Additionally, at 208,000 tons each, the ships were tied for the world's sixth-largest cruise liners by size, just behind Royal Caribbean's five groundbreaking Oasis-class ships.
According to various reports, both cruise ships were on order for Dream Cruises, an Asia-based outfit that collapsed in January along with its parent company (Genting Hong Kong) after its revenue plummeted due to pandemic-related shutdowns. The MV Werften shipyard was part of Genting Hong Kong, as was Asia-based line Star Cruises and luxury line Crystal Cruises. Like Dream Cruises, the latter two lines are being liquidated.
Speaking about the scrapped cruise ship via Business Insider, Christoph Morgen, an insolvency administrator at Brinkmann & Partner said the Golden Dream II needed to be moved out of MV Werften's Wismar shipyard by the end of the year because the property had been sold to Thyssenkrupp's naval unit, which plans to build watercraft military vessels at the site starting in early 2024. This means liquidators have a year and a half to relocate the vessels.
Global Dream II is about 80% finished and can be towed elsewhere if attached to an ocean tugboat. But since the cruise ship was designed for service in Asia, a new owner would have to spend a large amount of money to redesign its cabin, deck, and drive concept if they wanted to deploy it elsewhere in the world. The Swedish holding company Stena AB, which owns a ferry line, was interested in buying the ocean liner but dropped out over uncertainty in the Asian cruise market.
Global Dream, the other cruise ship in the series, is also incomplete and remains at the MV Werften dock in Germany. But it is not being scrapped for now. Among its notable features, the ocean liners were said to have the largest cinemas at sea with eight theaters each. They were also going to feature theme parks equipped with roller coasters. Moreover, Dream Cruises said the cabins would be about 15% larger than those available on other vessels and include face- and voice-recognition software.
Before the MV Werften stopped work on their cruise ships in January, the company employed almost 2,000 workers, according to the Maritime Executive told German news outlet anBoard. Hopefully, the Golden Dream finds a home before it's also destined for the scrap yard.