Elon Musk admitted that he wouldn't mind if Tesla went bankrupt if it was because his competitors made better vehicles.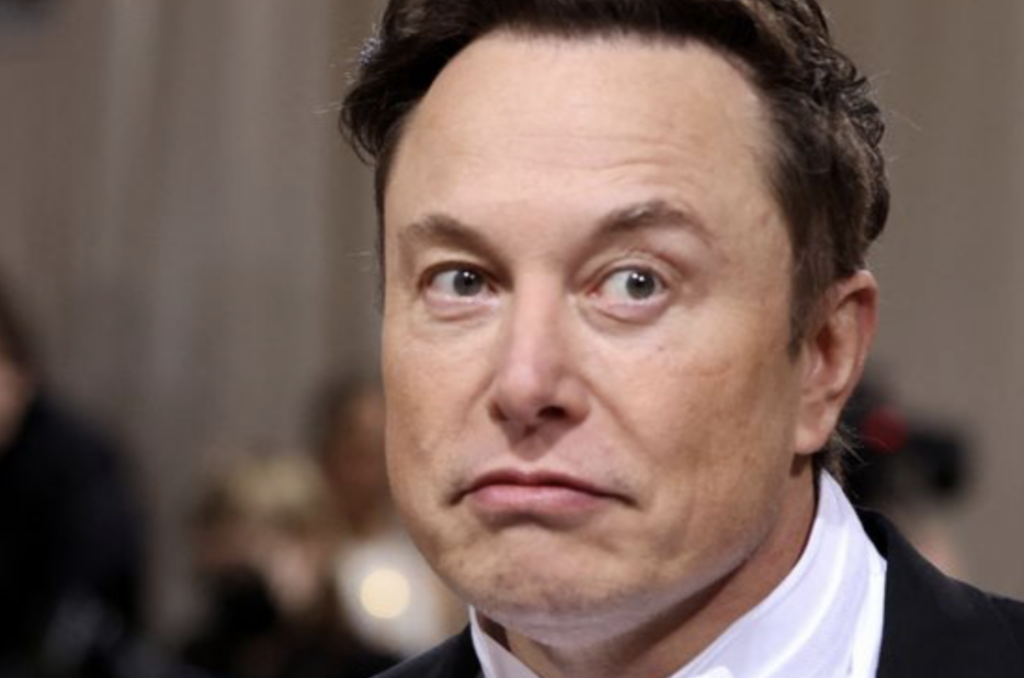 Elon Musk wouldn't mind Tesla going bankrupt if it results in a rival building a better car. The revelation was made at the World Government Summit by company board member Hiromichi Mizuno who disagrees with the sentiment. "I disagree whenever [he says that]," the former Chief Investment Officer of the Japan Government Pension Investment Fund told CNBC.
Although he disagrees, Mizuno, who was chosen to join the company's board in 2020, says the philosophy is followed by the car maker and its owner. Elon Musk previously mentioned that Tesla could have gone bankrupt several times over the years. In November 2020, the Twitter boss told CNBC that the company was about a month from going broke.
In a 2022 interview with a Tesla owners club, Elon Musk said preventing Tesla from falling into bankruptcy was an overwhelming concern. At the time the electric vehicle outfit faced production disruptions due to pandemic-related lockdowns in China. He also said, via CNN Business, that some automakers desperately want to go bankrupt.
Additionally, one of Elon Musk's harshest critics believes that Tesla is facing greater financial problems than people realize. "Bankruptcy is a real risk for these guys," Gordon Johnson of GLJ Research told CNN Business in 2022. "Why? That's because a lot that assets are housed in China. And the country does not allow companies to repatriate dollars earned in the region.
Johnson also pointed to Elon Musk's decision to cut 10% of its staff, even as it continues to hire hourly production workers. However, most companies that cut staff never come close to filing for bankruptcy. And almost every other analyst predicts that Tesla will remain profitable despite the supply chain issues plaguing the entire auto industry.
Due to his other ventures, which include space exploration firm SpaceX and social media platform Twitter, investors question whether Elon Musk is getting distracted. Especially since Tesla is currently facing increased competition, macroeconomic uncertainty, and regulatory scrutiny. Addressing the CEO's workload, Mizuno jokingly said he was unsure if the billionaire is a "human or alien."
Mizuno also heaped praise on Elon Musk, explaining that he admired the tech magnate's tenacity. "He seems to have incredible bandwidth over his work." He's not the only Tesla board member supporting the company's boss. In January, Chief Exploration officer at Tencent, David Wallerstein said he believes Tesla will "keep blowing our minds" with its groundbreaking technology.
The Chinese tech giant has owned a 5% stake in the Elon Musk-led company since 2017, CNBC reports. Although Tesla has made progress in reaching production and sales in the hundreds of thousands, in 2022 the company only delivered 1.31 million vehicles. That's mostly because over 80% of industry sales still come from cars that aren't fully electric.
Meanwhile, Elon Musk donated around $1.95 billion worth of Tesla stock to charity in 2022. According to a filing with the US Securities and Exchange Commission, the billionaire gave away approximately 11.6 million shares between August and December. But it didn't list which organizations were the recipients, Sky News reports.
---