Generac, a global leader in gas-powered energy, is now making electric vehicle chargers meant for home use.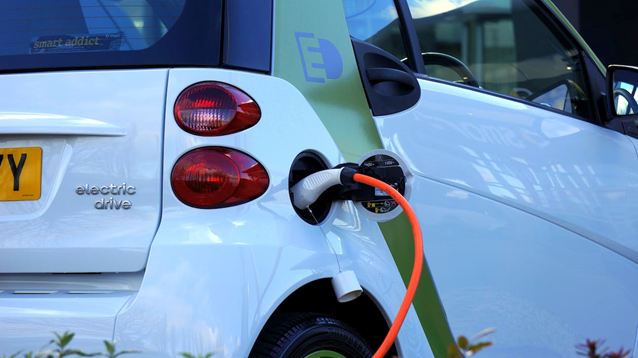 One of the biggest objections to owning an electric vehicle is the lack of convenient charging stations. Proponents often tout the ease with which they charge their EVs at home overnight. And the ability to do so just got easier thanks to news that one of the nation's largest generator companies is now producing electric vehicle chargers.
Most companies that manufacture generators rely on propane and fossil gases. That includes the company Generac, which has produced home generators since 1959. In fact, according to its website, "it 'was the first to engineer affordable home standby generators, along with the first engine developed specifically for the rigors of generator use, and is now the #1 manufacturer of home backup generators.'"
Now, the eighth largest generator company globally is taking a step into the future. It released a news update that its product line, which currently features generators, other power-related products, and electrical storage systems, is expanding. Generac is now poised to manufacture electrical vehicle chargers for home use.
According to electrek, "Wisconsin-based Generac's 48A /11.5kW Level 2 EV charger, which comes with a J1772 connector, can charge an EV in four to six hours. A NEMA-4 enclosure makes the unit rated for both indoor and outdoor residential installation." Customers can soon find this new electrical vehicle charger at stores throughout the country.
Stop by your local wholesale supplier, home improvement store, or hardware store to ask about stock levels and availability. But if you happen to live close to a Generac dealer, the deal is even sweeter. Dealers will provide in-home consultations and perform installations.
If you are unsure whether there is a dealer nearby, just hop on the Generac website. You can fill out a contact form, and someone will get in touch. The move by the energy giant is an interesting one.
Electrical vehicle chargers are a hot commodity and in high demand. So the news that additional chargers are on the way will certainly be welcome. It appears that the company identified a new market segment to tap into and is rapidly taking advantage.
While the new electric vehicle chargers aren't ready for sale just yet, they will be soon. Keep an eye out for news of the official release later this year. However, the EV chargers aren't the first foray Generac is making into the green energy world.
"In May 2022, Generac debuted Geotab telematics for utilities and EV owners that provides utilities with monitoring data sent directly from a Geotab GO device installed in an EV's diagnostic port." Additionally, the company sells solar systems and household battery storage systems. And the year prior, they acquired a company that produces smart thermostats.
So the company is quickly becoming a one-stop shop for all things green energy. Despite this, Generac is not without its woes. Earlier this month, an investor filed a class action lawsuit against the company.
According to the suit, Generac "concealed important business metrics from investors, including the health of its legacy generator offerings and a component defect in a solar energy system." It just made its way into a US District Court in Wisconsin. And this may be a very interesting case to follow.
---