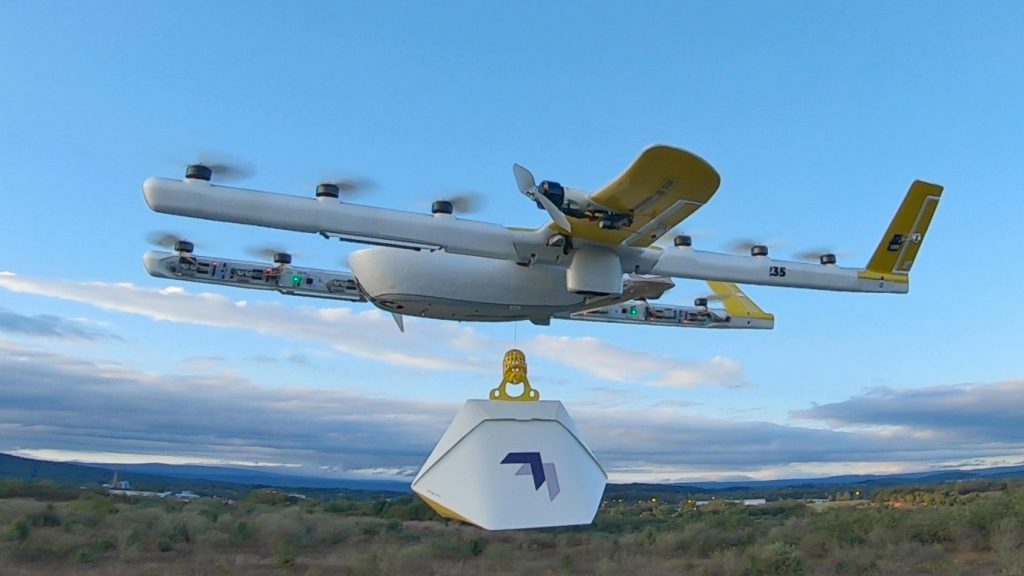 Autonomous services are making their way to American marketplaces. Now, drove delivery is available in one major city in the United States. On April 7th, deliveries made by controlled flying objects will be accessible in Dallas, Texas.
Google's parent company, Alphabet, is the maker behind this drone delivery service. The incorporated company is called Wing, and they've been manufacturing and distributing drones for almost a decade. Now the company is taking its revolutionary technology and applying it to the delivery service industry. The drones, known as quadcopters, will first be available in the Frisco and Little Elm suburbs outside Dallas.
A few stores will be included in the Wing's available directory to initiate the drone delivery service. Shoppers will be able to purchase items from Walgreens, Blue Bell Creameries, Easyvet, and Texas Health. After the items are selected, the quadcopters will make their first deliveries. Workers from each store will bring out the products and place them in the shipping containers provided by Wing. Next, the quadcopter attached to the package will fly off, with Wing's operational team controlling the drone's flight and delivery.
The idea of employing drone delivery services is not relatively new. When the technology took off, many manufacturers intended to have their drones used for delivery purposes. But, the technology was first used as a way to drop medicine in remote locations or to conduct small-scale experiments. 2022 is finally the year where drone services will be used for recreational and home goods deliveries. With many drones being utilized in smaller areas, Wing is now implementing its technology for larger-scale transportation.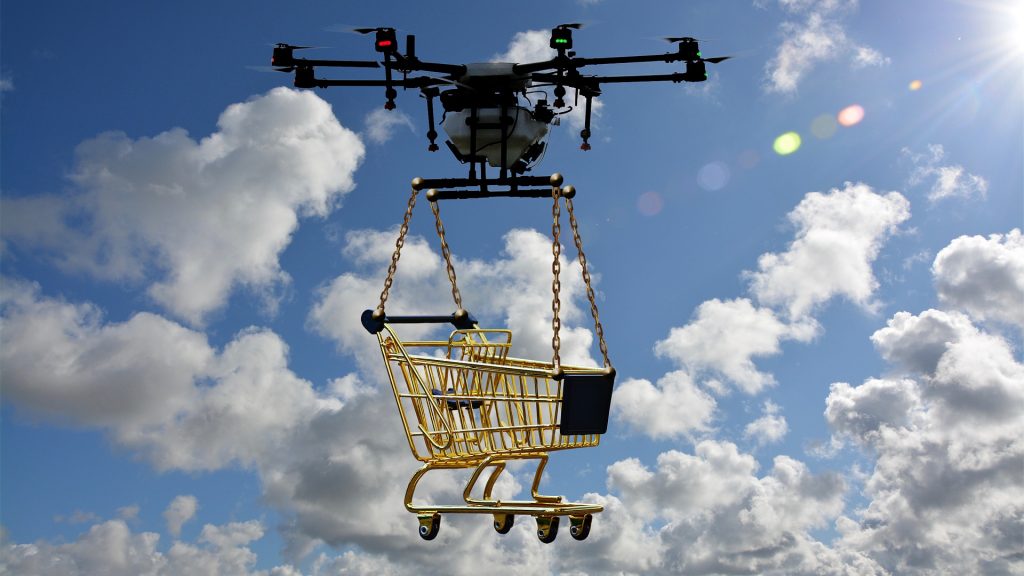 Drone services have been occurring worldwide, despite the lag in the United States. In Australia, Wing just completed their 50,000th successful delivery in a suburb of Brisbane. Wing has been operating commendably in both Australia and Finland, with over 200,000 deliveries executed worldwide. This month, Wing will finally have the chance to prove itself and its revolutionary technology to the people of Texas. The company has been testing its drone transportation for a whole year in the Dallas suburbs, so the service will likely be an immediate success.
Wing is known for its slow-moving but methodical practices. Spending years of testing with their quadcopters may be a hindrance initially, but the company's dedication to accurate drones has made them triumphant in countries outside the United States. The time spent revolutionizing the quadcopter technology, and adding necessary drone delivery components, has made Wing the respected company it is today.
A unique attachment to Wing's quadcopters is its ability to descend its goods without landing. Amazon's drones, which have gone through many iterations, have always faltered by their need to land perfectly to deliver its packages. But with Wing, the drone descends to a 23-foot height and slowly drops the goods down by a rope. Then when the rope is close enough to the ground, the items are released. This allows the drone delivery service more efficiency and less potential to break while performing a landing.
Drone delivery is indisputably the way of the future. With Wing's remarkable quadcopters, autonomous delivery may soon be available in a city near you.