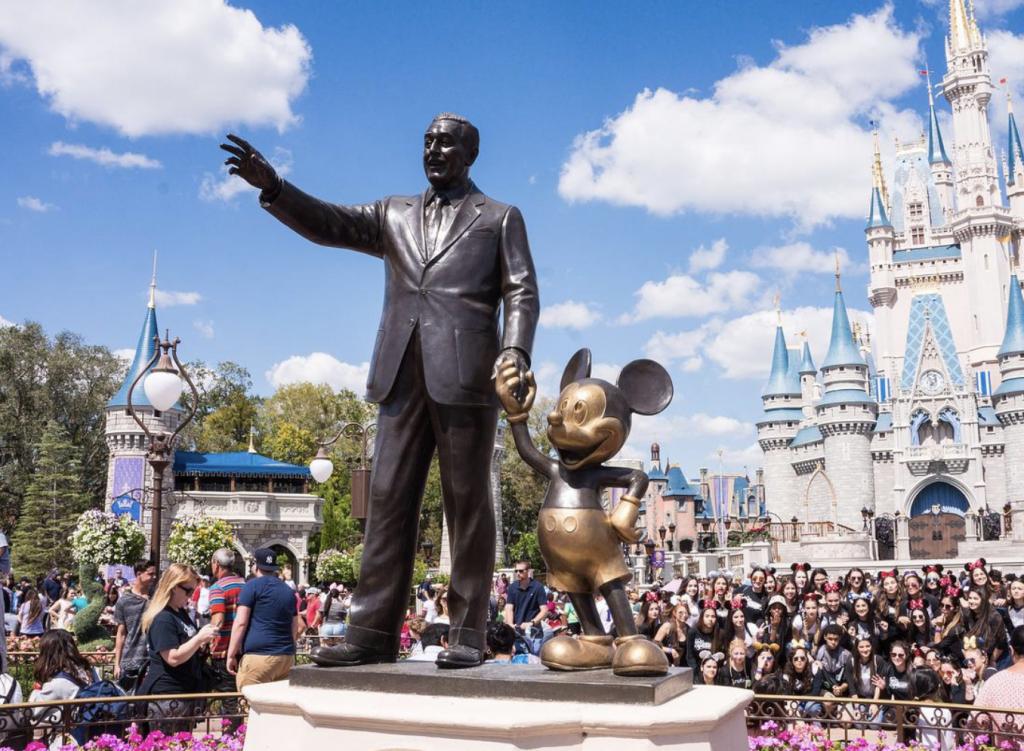 When Walt Disney came up with the concept for Disneyland, he may not have realized how popular his theme park would become over the years. His vision for the happiest place on Earth was born after visiting various amusement parks with his daughters in the 1930s and 1940s. He initially wanted to build a tourist attraction adjacent to his studios in Burbank to entertain fans who wished to visit. But he soon realized that the proposed site was too small, and after hiring experts to conduct a feasibility study, he bought a 160-acre site near Anaheim in 1953.
The park was designed by a hand-picked creative team of internal and outside talent. Along with Walt Disney, they founded WED Enterprises, the precursor to today's Walt Disney Imagineering. Construction began in 1954 and the park was unveiled during a special televised press event on the ABC Network in July 1955. Today, there are a dozen Disney Parks located around the world, attracting millions of visitors each year. While enthusiasts have probably visited the parks closest to them more than once, every die-hard fan's dream is to visit them all. And now you can, in a single epic vacation.
Adventures by Disney, the global travel division of the company, recently announced a brand new travel package called Disney Parks Around the World: A Private Jet Adventure. Priced at just under $110,000, the dream holiday is dubbed as a bucket list adventure for 75 well-heeled guests. According to Deadline, the 24-day tour includes private jet travel to all 12 of the company's parks around the world. The trip begins in Southern California, where guests will spend three days, visiting Disneyland Resort as well as Walt Disney Studios.
From there, attendees are whisked off to San Francisco for a few days, where they get to visit the Walt Disney Family Museum and Lucasfilm Campus – where guests will be staying at Skywalker Ranch. The theme park tour heads to Asia next, with the first stop in Japan. After a few days at the Tokyo Disney Resort, holidaymakers head to China for two days at Shanghai Disneyland, and another two days at Hong Kong Disneyland.
As a bonus, the trip also includes stops at other manmade attractions like the Taj Mahal in India, the Pyramids of Giza in Egypt, and the Eiffel Tower in Paris. According to Cinema Blend, there is a minor Disney connection to these places, as they are featured as part of the Soarin' Around the World attraction. Then it's off to Disneyland Paris for three days, where the highly-anticipated Avengers Campus is about to open. Finally, visitors head back to Orlando to spend four days at Walt Disney World.
The trip begins on July 9th through August 1st, 2023, with booking starting next week. Airfare to and from departure and return cities is not included in the cost. Throughout the Disney adventure, guests will be attended to by three guides, Disney VIPs, Imagineers, cultural experts, and other surprise guests. The private jet is a "VIP-configured" Boeing 757, operated by Icelandair, with long-range capabilities that allow for direct flights to maximize guests' time at each destination. The crew includes a chef, three dedicated staff members, and a physician. The entire package price includes most meals.