Collectively, cryptocurrencies are crashing, with some values plummeting tens of thousands per day. Here's why.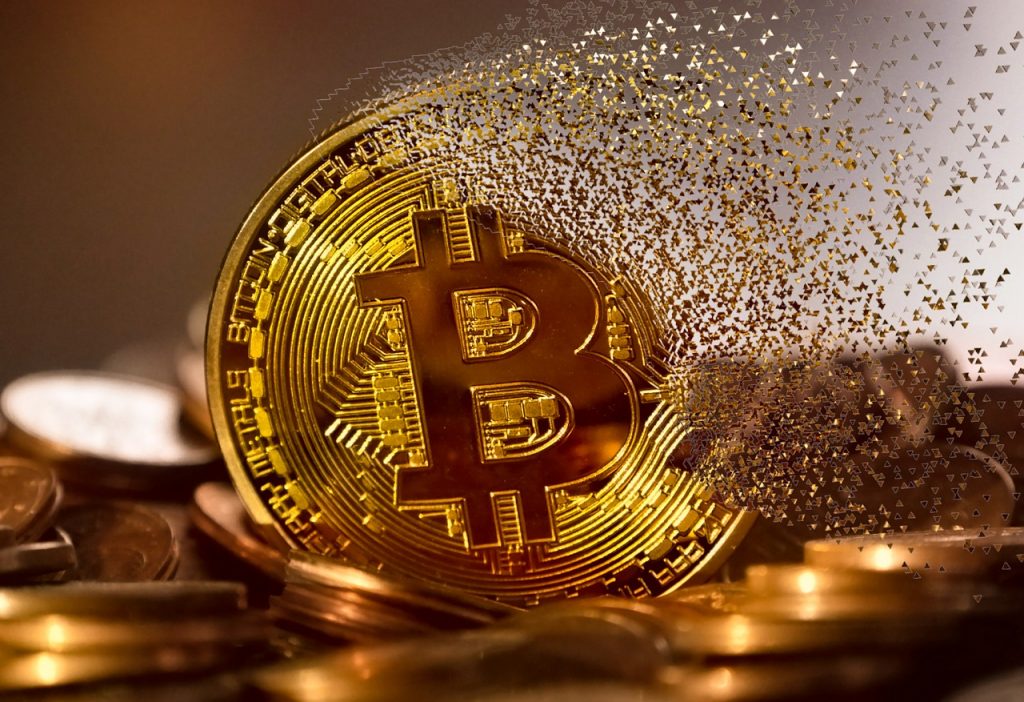 Cryptocurrencies gained massive amounts of attention during the pandemic. From Dogecoin to Bitcoin to NFTs, tokens existing only online were experiencing considerable profit jumps in 2021 and early 2022. Like most industries, the cryptocurrency market has suddenly started to tank. A combination of factors has led to the virtual currency's downfall.
Bitcoin's value dropped by 8% in one day in early May. Numerous factors propelled the drop, but most notably, the rising interest rate that's been hindering universal markets. The price for a Bitcoin is now at $30,000, which is still considerably high. But for the mighty cryptocurrency, the drop in value has been an ongoing issue in the last month. The fact that all cryptocurrencies are experiencing devaluation is nerve-wracking to those who've recently invested.
For Bitcoin, a value plummeting to $30,000 hasn't happened in two years. While the popular cryptocurrency was gaining sales during the majority of quarantine, a new economic situation has threatened Bitcoin's stability. Soaring interest rates and inflation have caused people to pull out their invested money, leading to the decline of cryptocurrency value. Since the Federal Reserve announced another interest rate bump on May 4th, cryptocurrencies have had difficulty keeping their value up.
Another facet of a complicated, precarious market has to do with the ongoing conflict in Eastern Europe. Ever since the invasion of Ukraine by Russia was initiated in March 2022, the world has felt a ripple effect in markets, from food to fuel to home goods. While many countries joined together to put sanctions on Russia, a massive supplier of the world's natural gasses was instantaneously barred. This skyrocketing demand and cost for fuel made any transportation exponentially more expensive. An interest rate hike, spiraling inflation, and high fuel demand were bad for cryptocurrencies, with many investors deciding to withdraw their funds from its virtual status.
Though cryptocurrencies like Bitcoin are dropping in value, the prices have gone up and down throughout the pandemic randomly, indicating that Bitcoin could regain its footing. In January 2022, Bitcoin started the year at around $33,000, close to what a single Bitcoin is worth currently. Throughout the next couple of months, Bitcoin's value went up to $47,000, then plummeted to $30,000. The recent price is 68% lower than its apex price in November 2021, damaged ultimately by the relentless inflation rate.
Bitcoin is at one of its lowest values since early 2020, but experts still have faith in the currency. Analysts expect that in the following years, a single Bitcoin will be worth $100,000. A survey of Bitcoin investors also agreed that this cryptocurrency would eventually be worth more than $100,000 in the next five years. People's reassurance in cryptocurrencies may have something to do with their increasing popularity. As more massive, respected corporations like Nasdaq publically invest in virtual currencies, the more coveted they become.
Cryptocurrencies may be experiencing a fumble in the market, but these virtual tokens' fluctuating market value is commonplace. Many expect to see certain virtual currencies increase in price again by summer 2022.
---