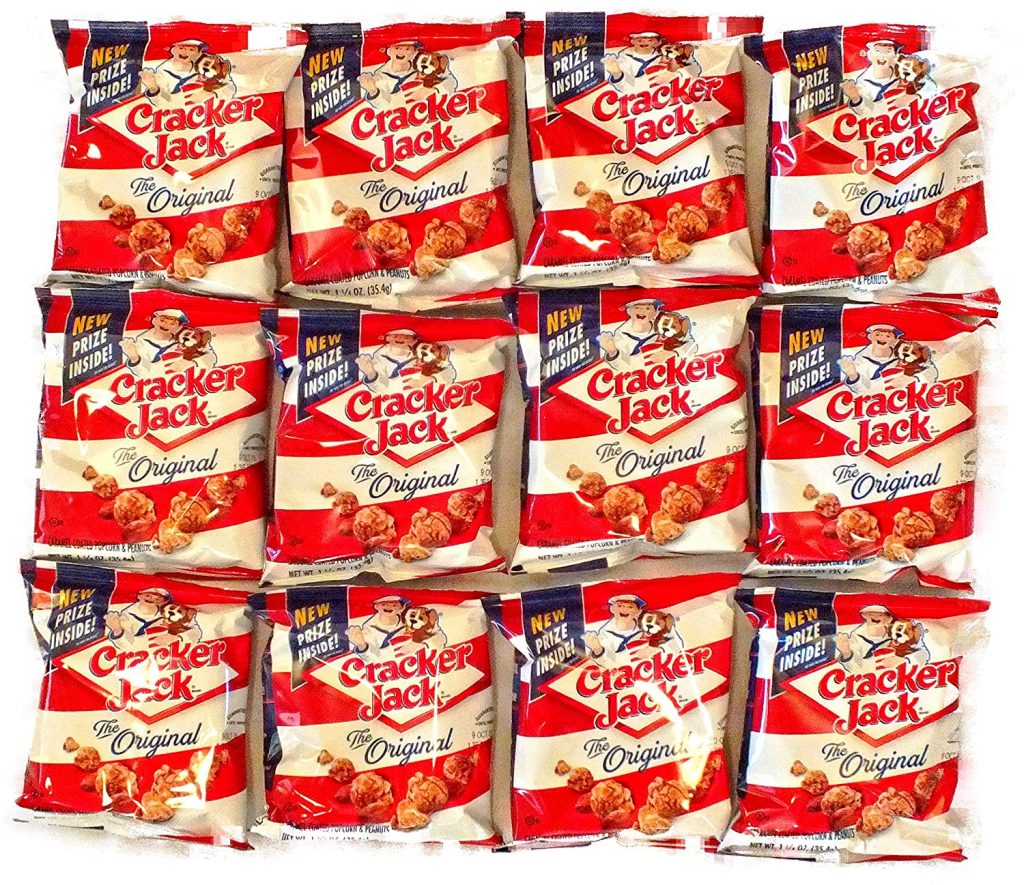 Cracker Jack is ready to distribute its newest packaging design. After 125 years of having its packaging with the same mascot, the popcorn company will be displaying Cracker Jill on five special-edition bags. The move to introduce Cracker Jill shows support for women competing in sports. Since the brand is almost synonymous with baseball, the company wanted a packaging change that displays its support for different athletes.
The Texas company is issuing five bags that'll feature different famous women in sports. Each pack will have an exceptional athlete on the front packaging, showcasing the women who "broke down barriers" in nationwide athletics. With the introduction of Cracker Jill bags, the popcorn company has also pledged to give $200,000 to the Women's Sports Foundation. Alongside the new marketing campaign, Cracker Jack is doing something financially beneficial for women who participate in athletics.
Vice president of Frito Lay, Tina Mahal, elaborated on the new bags and what they mean to the company. Cracker Jack introduced "Cracker Jill to show girls that they're represented" in sports and exhibits the company's dedication to women breaking down limiting boundaries in the sports world. After 125 years of only Cracker Jack being featured on the packaging, the popcorn company wants to ensure that young girls see themselves represented in the iconic snack.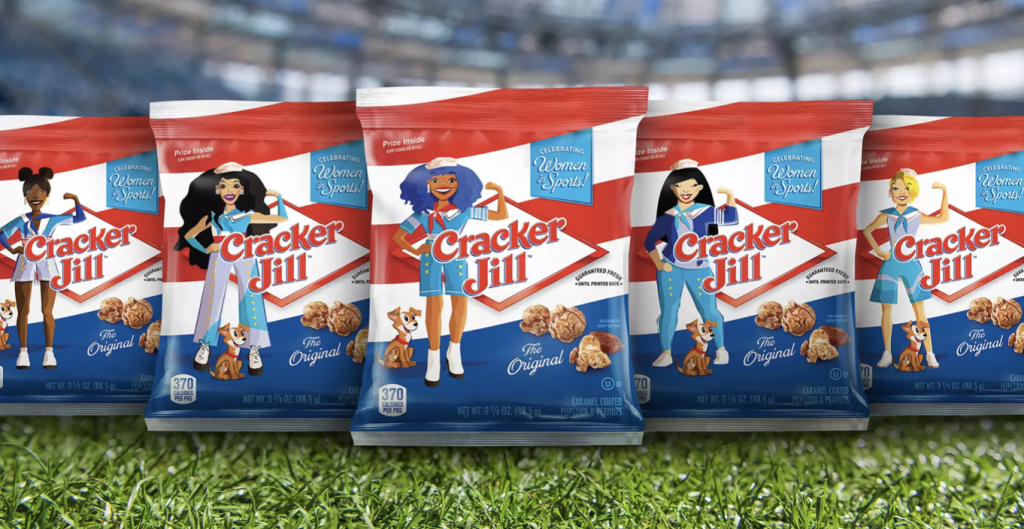 Though Cracker Jack has been around for over a century, the snack brand knows how to stay relevant. To issue in its rebranding, the company partnered with Fifth Harmony singer Normani to get fans excited about the Cracker Jill introduction. In a video distributed by Frido Lay, Normani is shown standing in the middle of a baseball diamond, singing the unforgettable sports anthem "Take Me Out To The Ballgame." In her stunning rendition, she replaces the line about Cracker Jack with Cracker Jill and switches up the last line with a statement referring to supporting young girls' dreams. The refreshing, feminist take on the old classic is the perfect campaign to accompany Cracker Jack's rebranding.
Normani addressed the campaign in a recent interview with Forbes, adding that as a young girl, she dreamed of joining the US Olympics team. As she got older, she chose dance over gymnastics, which paved the way for her successful music career. Partnering with Cracker Jill's special edition packaging is crucial to her because, as a young girl, Normani was inspired by athletes who "looked like her." Seeing yourself represented, even in something as benign as packaging, can make a difference for people of marginalized genders, races, or sexual orientations who are often discouraged from certain professions.
Cracker Jill will start its distribution this summer at nationwide ballparks. There's a quicker way to snag this iconic snack if you're relatively impatient. Donate five dollars or more to the Woman's Sports Foundation, and you'll be able to receive a Cracker Jill bag without the wait.
Cracker Jack is a symbol of athletic perseverance in America. Forever imprinted in the aforementioned baseball anthem, the popcorn company is the perfect snack brand to drive attention towards female athletes. Women in sports deserve to be represented and supported in any way possible, struggling in often exclusionary environments. Cracker Jill is a perfect symbol of the strides the entertainment world has made to be more inclusive.