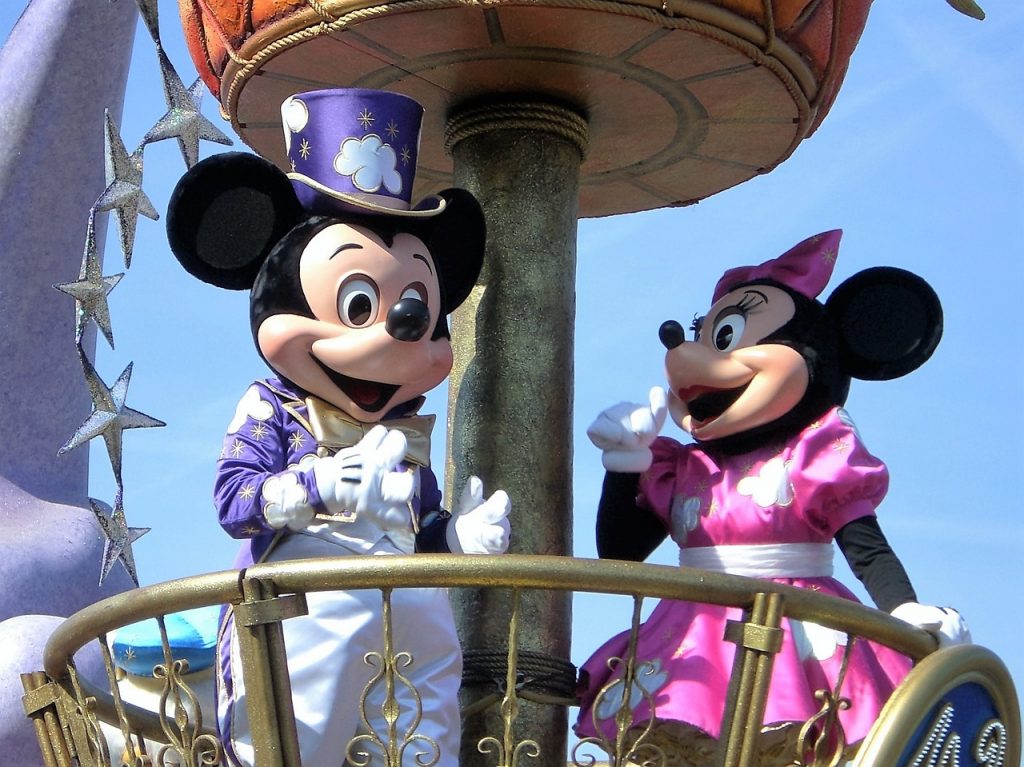 Disney has changed the name of their magical theme park staff from Fairy Godmothers in Training to Fairy Godmother's Apprentices. The previous title was given to cast members who transform children into their favorite Disney characters at Bibbidi Bobbidi Boutique locations, with makeup, hairstyles, and costumes. The decision is part of the company's efforts to be more inclusive. The position was previously only open to women. Now, men will also be able to work at the popular boutiques.
"With the wave of a magic wand, plus a few hands-on tricks of the trade, our Fairy Godmother's Apprentices will pamper and primp your child until they look storybook stunning," the Walt Disney World website said of the role. Children can choose a hairstyle then add makeup, nail polish, accessories, and even a Disney costume." The post also invites parents to share the fun as their little ones enjoy a resplendently royal head-to-toe transformation.
The name change reflects a wider effort by Disney to improve inclusivity at its theme parks. The company has historically been very specific about its cast members' appearance, favoring clean-cut looks, to stay consistent with its family-friendly image. Last year, the chairman of Disney's parks division Josh D'Amaro said the company was updating its rules for staffers by allowing gender-inclusive hairstyles, jewelry, nail styles, costume choices, and appropriate tattoos.
In a blog post aptly called, A Place Where Everyone is Welcome, he reaffirmed Disney's commitment to updating attractions, modernizing the parks' values, and changing the guidelines for how park employees look and dress. "The company will provide greater flexibility to cast members' outfits with respect to forms of personal expression," the post said. "We're updating them not only to remain relevant in today's workplace but also enable our cast members to better express their cultures and individuality at work," D'Amaro explained.
However, the news wasn't well received by everyone. Some disgruntled Disney fans vented their frustration on social media, accusing the Mouse House of going overboard with its shift toward "woke" culture. "This is a mental illness. The magic is gone," one Twitter user wrote. "I hate this world!" another person wrote of the news. Sadly, the negative reaction isn't surprising. When the company scrubbed the use of "Ladies and Gentlemen, Boys and Girls" from its theme parks, diehard park visitors were furious.
Elsewhere, the New York Post says Disney removed a shrunken head dealer character named "Trader Sam" from Jungle Cruise due to its racist connotations. Speaking to USA Today at the time, spokesperson Michele Himmelberg said Imagineers are addressing all negative depictions of native people while adding a humorous storyline that follows the adventure of a Jungle Cruise skipper, his passengers, and what has become of their boat and its contents.
The revamped Disney ride will now include a new group of adventurers who are diverse in background and fields of interest. The park also did away with the "Take a wench for a bride" scene from the Pirates of the Caribbean ride. The scene depicted crying women tied together with ropes. So taking it down was a no-brainer.