Coffee prices are going absolutely haywire, for reasons that may cause prices to continuously climb in the coming years.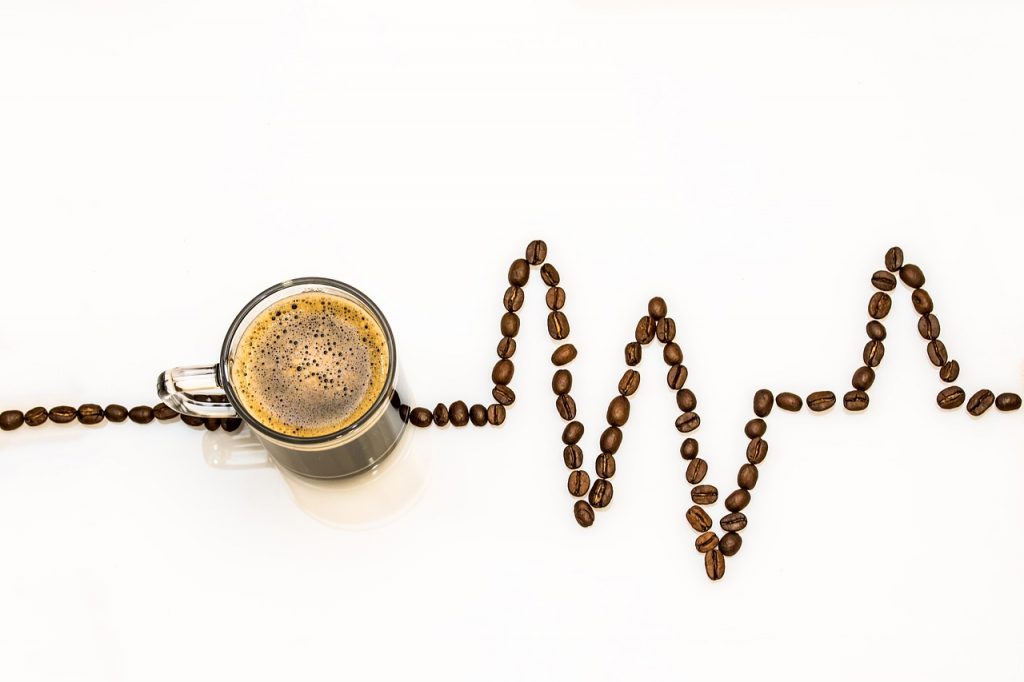 You may have noticed something while purchasing your morning fix. Your wallet is getting much lighter and it doesn't appear to be letting up any time soon. Yes, as the prices of almost everything across the nation are on the rise, so too is a cup of coffee.
On average, a single cup of coffee will now set you back $4.90 at nationwide coffee shops. According to the market research NPD Group which tracks consumer trends, this average cost for a cup of joe represents a 7.6% increase from this same time last year. Now, if you think that is bad, the numbers from the Labor Department paint an even worse picture for the coffee drinkers who prefer to brew their java at home – July's coffee prices have shown a 20.3% increase from last year prices. Ouch.
So, what is the cause that is making our morning fix such a pricey proposition? Taking a closer look at things, there are apparently two reasons we will be digging deeper into our wallets and purses to get that calming burst of caffeine to course through our veins: inflation and weather. Yep, those two old stick-in-the-muds are making it more of a financial challenge for us to grab some morning glory as they toy with our coffee prices.
As we all have experienced, over the past year and a half or so, inflation has been rising faster than a helium balloon on a windy day. True, inflation did ease a bit, hitting 8.5% in July, which somehow is supposed to make the everyday man and woman feel more at ease (which it doesn't), as the costs for food still remain high. From June to July alone, groceries jumped another 1.4% but those food prices weren't the only ones that kept climbing. According to our friends at the Labor Department, if you decided you wanted to take the hubby or wife out with maybe a kid or two, then you were going to pay 7.6% more at a restaurant than you would have last year at this time.
The record inflation we have seen has been caused by a number of factors including the COVID-related shutdowns that have ruined lives and businesses, the crippling supply chain issues that we are still dealing with, and the many labor disputes. All of this has pushed the nation's inflations to record levels not seen in over 40 years. It is hitting each and every American hard at the grocery store, causing those coffee prices to soar.
Still, for those of us who simply can't function until the first cup of hot liquid love has hit every part of our body, making that cup at home to go is still a less expensive adventure. According to TIME, on average, America's coffee drinkers tip two cups per day. Now, if you multiply that out, which we are thankful TIME did so, you are looking at a $2,000 bill per year (or more) if you were to head to the nearest Starbucks. Also, according to TIME, is a number that seems kind of remarkable (or unbelievable?). They say drinking that same amount of coffee from your home brewer would run you a mere $46. Right?
Remember, though. The TIME article was from a year ago and since that time, coffee prices have shot through the roof. In October 2019, coffee prices per pound sat at $4.17. By the time the TIME article hit the stands, coffee prices had already risen to $4.73 per pound. As of June this year, coffee was settling in at $5.79 per pound. So, take that $46 estimate with a grain of coffee grounds.
When it comes to coffee prices, though, inflation isn't the only thing affecting the jump. The weather has also been playing a significant role in the massive climb in coffee prices. Brazil is the world's largest coffee exporter and its coffee farmers have been hit with drought, which was followed by frost and more strange weather that completely damaged their crops of arabica beans, which is Brazil's high-end coffee plant. With all this damage, the estimates from farmers say that the arabica beans production could be cut in half, meaning the coffee prices that are already so very high will jump even higher.
Of course, the whack Brazilian weather only contributed to the higher coffee prices. The combination of weather along with the supply chain issues and lack of labor force also made things tough for everyone who enjoys the rich aroma of a deep, dark, soothing cup of coffee. So, with all that said, do you think customers, both coffee shops and grocery stores, would cut back on their intake? That's like saying you're never going to watch NFL football again because the players make too much money. Come on, who do you think you're fooling?
No, fans of the dark liquid are still purchasing in droves. The price jumps have not slowed down Starbucks customers even in the least. Prices at the Starbucks coffee pump have risen a good 5% since last year and, according to Howard Schultz, Starbucks interim CEO, they are "not currently seeing any measurable reduction in customer spending or any evidence of customers trading down." Schultz relayed this wonderful bit of news this month to Starbucks investors during their third-quarter earnings call. This even after Starbucks had announced their prices would continue to rise as inflation rose and labor shortage shrunk.
As if that isn't enough bad news for coffee lovers, it appears the news surrounding coffee prices will only get worse or if anything, remain at the level they are currently at. Back in February, Yahoo! Finance reported about the skyrocketing coffee prices and how it appears this nasty and costly trend will continue throughout 2022. They were dead on with this prediction, and it appears that these prices will also be rolling into 2023. So, if it's a coffee fix you need (don't kid yourself if you say you don't) then be prepared to drop more coins to get your day started on the right foot.
---