Coca-Cola has put an immense focus on packaging innovation and will launch newly designed cans, bottles, and value packs in 2023.
The soda aisle in your local grocery store may look a little different in 2023 as Coca-Cola will be adding additional varieties of bottles, cans, and value packs to the shelves. The beverage giant hopes that the packaging changes will help customers on tight budgets continue to enjoy their beverages. However, offering fizzy drinks in smaller containers might actually mean that consumers end up paying more for less.
Coca-Cola CEO James Quincey told CNN Business last week that package innovation is important when shoppers are worried about their spending. "We will be approaching '23 with a broad innovation agenda, but with some slight weighting to packaging," he said. "It's about extending the price ladder, making sure the entry price point … becomes as low down in the price spectrum, the actual out-of-pocket, as possible."
Offering beverages in more types of containers, including smaller ones, is one way to bring new customers to the brand while retaining loyal consumers. As inflation continues to drive prices up, people are spending less at the grocery store. Frivolous products like soda and processed snacks are often some of the first items cash-strapped shoppers trim from the grocery list.
During 2022, Coca-Cola remained in the headlines as it released unusual limited-time flavors including Coca-Cola Starlight. The company didn't define the mysterious red-hued flavor initially, leaving soda fans sharing theories on what flavor profiles it included. Guesses on the regular and zero-sugar versions ranged from raspberry to rum to s'mores.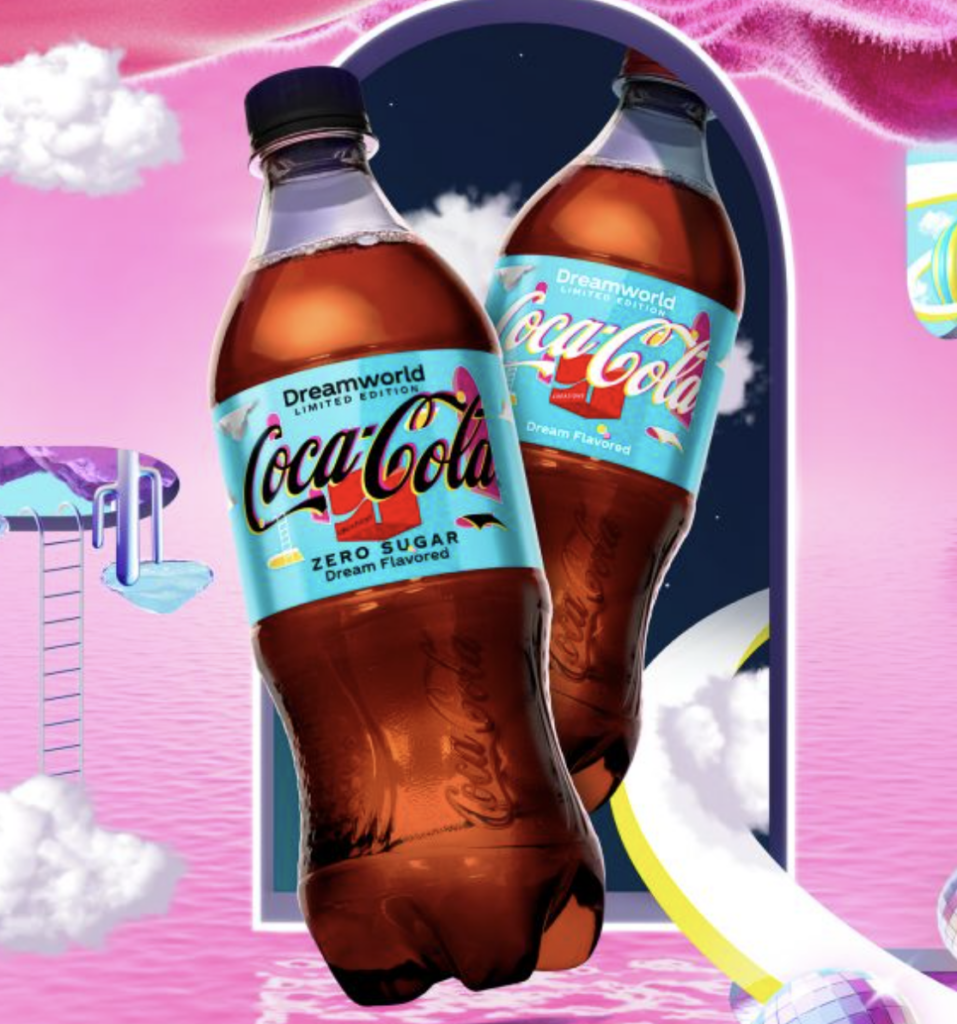 After enjoying sparking discussions over Starlight Coca-Cola, the company said that the flavor was inspired by space. They said it has "notes reminiscent of stargazing around a campfire, as well as a cooling sensation that evokes the feeling of a cold journey to space." Danielle Wiener-Bronner, the journalist who wrote the CNN piece, said it didn't remind her of space travel or sitting around a campfire; it was just a sweeter, redder version of Coke.
Coca-Cola Starlight marketing included a digital campaign featuring pop singer Ava Max which was an indicator of the company's shift in marketing its product to younger generations. Coke's marketing team decided in 2021 to begin focusing more on gaming and music by creating limited-time products that bridged the gap between the physical and digital worlds. This "Real Magic" new branding platform is part of an ongoing effort to draw younger consumers to Coke products as interest in sodas continues to decline.
Consumers will find that Coca-Cola costs more per liter when it's sold in even smaller containers. But when discretionary income falls, many people are willing to make that trade-off. Even if it isn't a better value, a lower price point means that more people can afford to buy the product.
Smaller containers are nothing new to Coca-Cola, as they've already been selling smaller containers in multi-packs for years. In the third quarter of 2022, Coke introduced a value collection of products offered in various sizes. These value packages are currently only available at select U.S. stores.
Another Coca-Cola goal is to provide more recyclable containers in 2023. Earlier this year, the company set a goal to sell at least a quarter of all its beverages in refillable or returnable containers by 2030. Changing Sprite from its iconic green bottles to an easier-to-recycle clear bottle is one example of these efforts toward ecologically sound practices.
Quincey warned that Coca-Cola was likely to raise its prices in 2023 above the increases already seen this year. "There's going to be above normal input costs," Quincey said. "So we are expecting pricing to be ahead of normal next year on top of what's happened this year." Coca-Cola's net revenues jumped in 2022's third quarter, up 10% to $1.1 billion—a strong indicator that the beverage company is on the right track.
---