High-flavanol cocoa powder has been officially classified by the FDA as having the potential to aid in reducing the risk of cardiovascular-related diseases.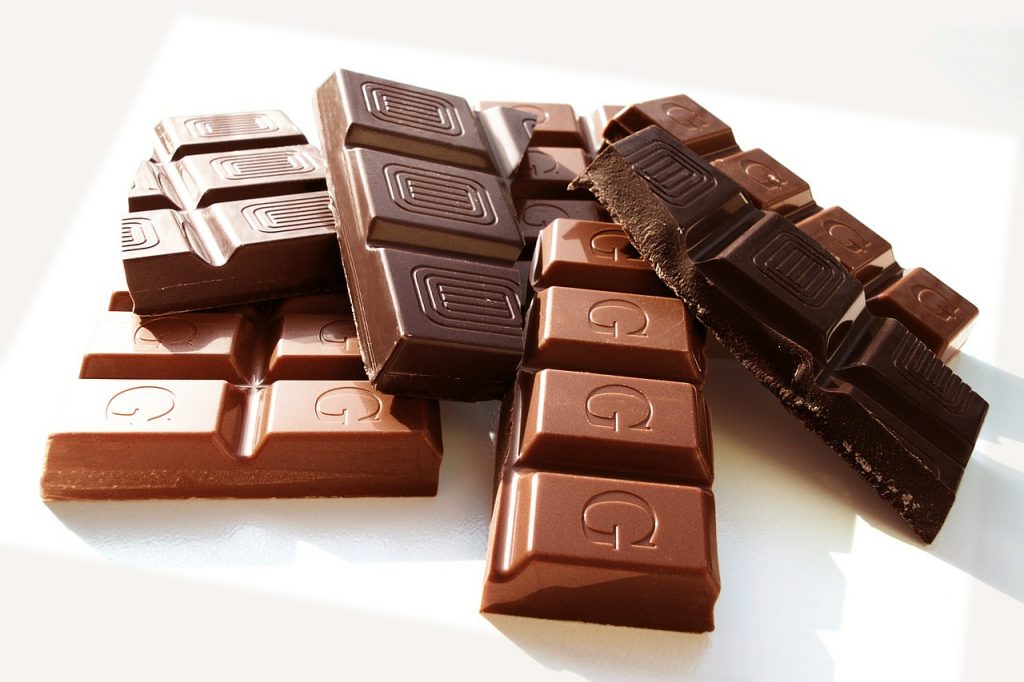 We have some good news just in time for Valentine's Day! The FDA has reversed a long-standing position, allowing some health claims on specific chocolate products. But the only problem is that what the agency approved is not in your favorite flavored milk chocolate treat.
There are different types of chocolate, ranging from relatively unprocessed to heavily processed and sugar-laden. The latter is what most Americans typically eat and what is sold in supermarkets. The Food and Drug Administration does not consider the tasty treat healthy, sorry!
But in 2018, Barry Callebaut AG went to bat for chocolate lovers everywhere. According to NPR, the Switzerland-based company "petitioned the U.S. Food and Drug Administration to allow the use of a health claim on labels, pointing to the link between the consumption of flavanol-rich cocoa and a reduced risk of cardiovascular disease." The good news is that the administration responded in plenty of time before you head out to buy chocolates for your sweetie (or yourself).
There is a caveat, though. They only approved limited types of health claims for packaging. And the ruling only applies to high-flavanol cocoa powder.
According to the FDA, there still isn't enough scientific evidence to expand that allowance to other forms of chocolate. At least not yet! The good news is that many researchers have started making huge strides in studying chocolate's positive health benefits.
One potentially positive health come is actually an improvement in cardiovascular function. "The bio-active flavanols in cocoa can prompt the production of more nitric oxide, a gas which causes our blood vessels to open up — or dilate." However, the studies are not comprehensive enough in the eyes of the FDA.
Part of the problem is that it is unclear how much chocolate one should consume to have a positive benefit. Additionally, there are no good studies on how active the flavanols in our heavily processed chocolate treats are. So, your caramel-filled milk chocolate bar does include cocoa in some amount, but is it enough to make a difference?
It's one of the many questions that remain unanswered. That is why, at least in the meantime, the FDA will stay cautious about its approval. However, some experts think that even this green light (however small) will not help the public.
Here is one wordy example: "Cocoa flavanols in high flavanol cocoa powder may reduce the risk of cardiovascular disease, although the FDA has concluded that there is very limited scientific evidence for this claim." Christopher Gardner, a nutrition scientist at Standford University, believes statements like this will only confuse consumers and will in no way help people. So Gardner advises that we slow down and think about why we want to eat chocolate and how much we plan to consume in a sitting.
In the meantime, what should people take away from this? If you are concerned about the health benefits of chocolate, opt for those with higher cocoa levels, up to 4%. But since these are more bitter, it is wise to work towards darker chocolate and train your taste buds as you go. 
---