Some of the best Valentine's day dinner ideas include creamy pasta, salmon and potatoes, and homemade pizza.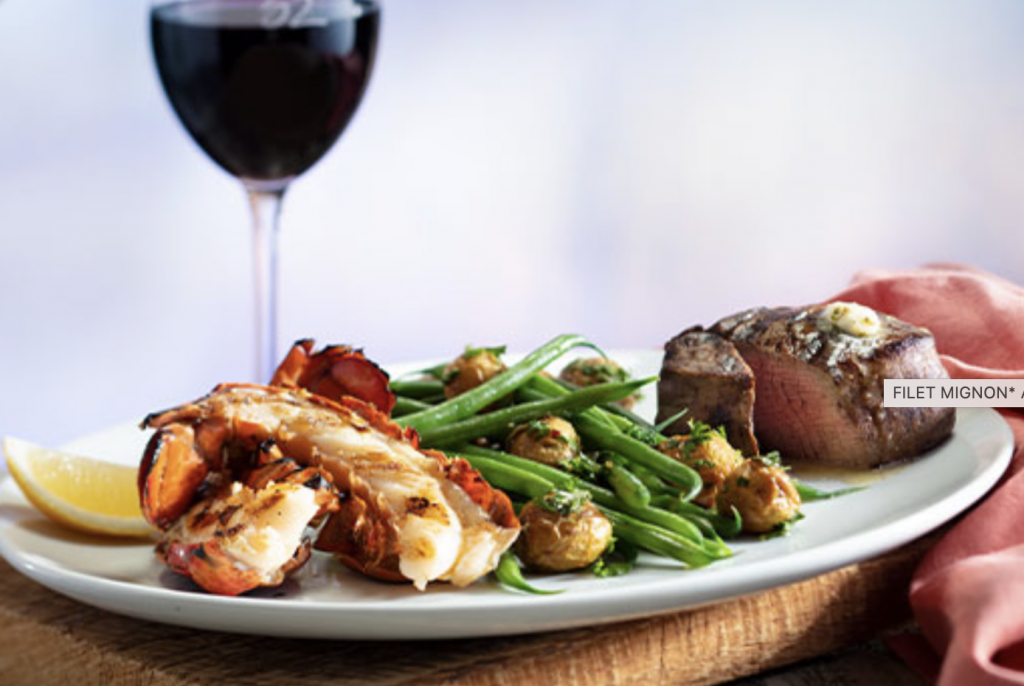 Everyone loves a fancy Valentine's Day dinner. But with restaurants booked months in advance and bank-breaking prix fixe menus, the day becomes super stressful. Fortunately, there are a few simple yet elegant foods to make your loved ones feel extra special. From salmon and potato recipes to creative Italian dinner ideas, this list has everything you need for a wonderful night at home.
An easy pasta recipe that will make anyone fall in love over Valentine's Day dinner is Creamy Penne with Sausage and Sun-Dried Tomatoes. It's quick enough for a weeknight, while still being fancy enough for any number of guests. Although the recipe calls for sweet or mild Italian sausage, it can also be substituted with ground chicken or turkey.
Once you've chosen your base ingredients, cooking this Valentine's Day dinner is pretty simple. Bring a large pot of salted water to a boil and set the pasta to cook. Brown the sausages in a pan of tomato oil and break them into bite-size pieces. Then toss all the prepared ingredients together and top with parsley and extra Parmesan. The full recipe is available from Delish.
A Salmon & Potato Skillet is another great option for Valentine's Day dinner. While the potatoes cook, the fish marinades in a tasty sauce that doubles as cooking oil. The best part is that it only takes 45 minutes to cook and it's completely customizable. Start by placing a rack in the center of the oven and preheat to 450°. Place a large cast-iron skillet on the rack.
Combine the garlic, red pepper flakes, lemon zest, coriander, cumin, paprika, oil, and salt in a small bowl. Season salmon on both sides with salt, and place it in a shallow container. Pour over half the marinade and set aside. The second part of preparing this Valentine's Day dinner is just as easy. Toss the potatoes with teaspoons of salt, a few grinds of black pepper, and some oil.
Carefully remove the skillet from the oven and arrange potatoes, cut side down, and roast for 20 minutes. In another small bowl, combine the remaining marinade with yogurt, dill, parsley, and salt. Remove the skillet from the oven and fit the salmon in the middle of the potatoes. Scatter shallots around salmon and roast your Valentine's Day dinner for seven minutes. Then flip the salmon.
When the fish breaks easily, top with remaining dill and parsley. If your Valentine's Day dinner needs some greens, pair the meal with an easy salad or swap half the potatoes for Brussels sprouts. Serve with lemon wedges and reserved yogurt sauce. Any leftovers can be stored in the refrigerator in an airtight container for up to three days. The full recipe is available from Delish.
Whether you're preparing Valentine's Day dinner or cooking for a different occasion, nothing beats a pizza fresh out of the oven. Unlike the store-bought variety, you can switch up the toppings to make it extra special. Once you choose your favorites, you can make the dough by following the easy step-by-step guide.
For the sauce, it's best to stick with homemade or store-bought marinara, because it just tastes better. When choosing the perfect cheese fresh, thinly sliced mozzarella is the way to go. Pizza cooks at a very high temp of 500° so feel free to crank the heat. Just keep a close eye on it! Once the dough is ready, spread the sauce, and cheese. Then add your prepared Valentine's Day dinner toppings.
Remember to do all of this on a baking sheet. Moving an uncooked pizza base with all the fixings will be super difficult, messy, and extremely frustrating. After your pizza is baked, add a drizzle of extra-virgin olive oil, fresh basil, and red pepper flakes. These spices taste much better when fresh. If this sounds like the perfect Valentine's Day dinner, check out the full recipe at Delish.
---