Chipotle now has a plan to add dessert options to its menu.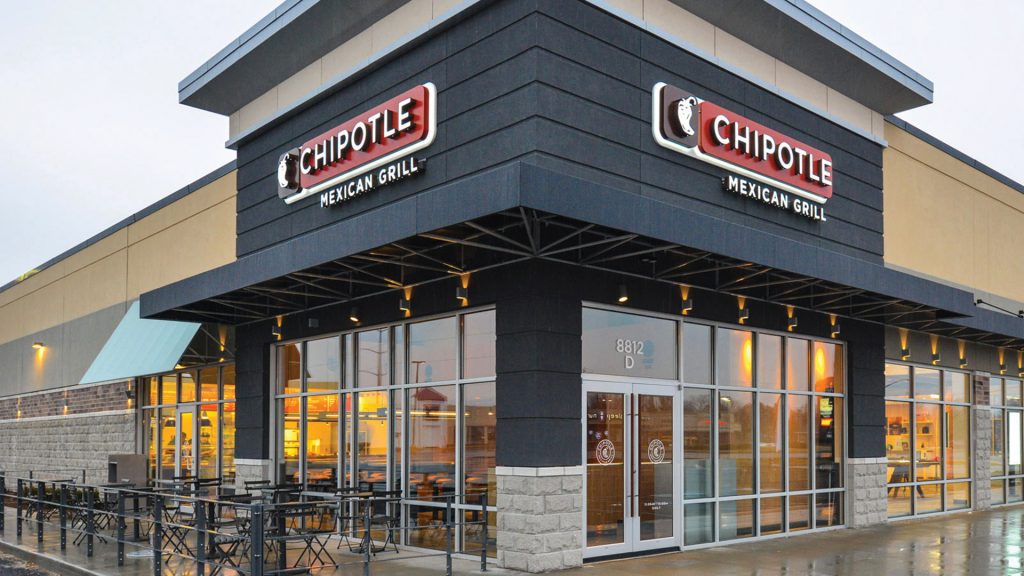 Popular fast-casual Mexican food chain Chipotle is currently super focused on luring in new customers as of late. Recently the restaurant started accepting cryptocurrency at all of its locations based in the United States. Now, Chipotle is pivoting its attention toward bolstering its menu. Chipotle is gearing up to add dessert to its dining options. 
Chipotle has already definitively decided to add dessert to its menu. The thing is, however, it has no idea what that dessert will be. This may be due in part to the fact that this isn't the first time that Chipotle has tried adding something sweet to its food offerings. In the past, they've tried to introduce churros and a chocolate shake. They even tried out buñuelos, which ironically are not Mexican at all, but Colombian. Unfortunately, none of the desserts took off. However, despite its past failures, the company remains committed to finding that perfect sweet treat to suit its menus. "We are constantly exploring new menu innovations, and dessert is an area where we see opportunity," asserted Chipotle's Chief Marketing Officer Chris Brandt. 
Chipotle isn't just exploring desserts to possibly put on its menu, but it wants to increase its side dish options, too. The company made particular mention of possible new varieties of queso or guacamole (it will be extra of course). Although, it will likely be some time before customers see any new items, desserts or otherwise, pop up. "A couple of items have been trialed in this category over the past few years, however, we aren't ready to push anything through the official stage gate process yet," detailed Brandt via CNN. 
In retrospect, it might be a good thing that Chipotle is taking its time releasing a new item. Given its history of new menu items bombing, the more time they take to fully develop and test a possible new option the better. And that goes for both the end consumer and the restaurant. However, judging by the positive reception toward a more recently released limited-time item, pollo asado, it seems like the company may finally be finding its groove. In fact, Chipotle CEO Brian Niccol is so pleased with the new product that he touted its performance as "outstanding" and the chain's "most popular protein to date." He even went as far as to give pollo asado the credit for Chipotle exceeding revenue expectations in the second fiscal earnings quarter of 2022. 
Meanwhile, Chipotle isn't the only restaurant playing around with new menu options. Wendy's is launching a new strawberry Frosty flavor. The news came as a big deal, mostly because Wendy's hasn't introduced a new Frosty flavor in years. Burger King's new item is getting a ton of buzz, too. Although, unlike Wendy's, not all of it has been positive. The fast-food behemoth decided that it would be a good idea to release an LGBTQIA+ themed burger in celebration of June being Pride Month. However, following its debut, a flurry of social media backlash erupted that accused the chain of the offensive act of rainbow washing.