Chipotle is accusing the restaurant chain, Sweetgreen of using deceptive practices and committing trademark violations with its Chipotle Chicken Burrito Bowl menu item.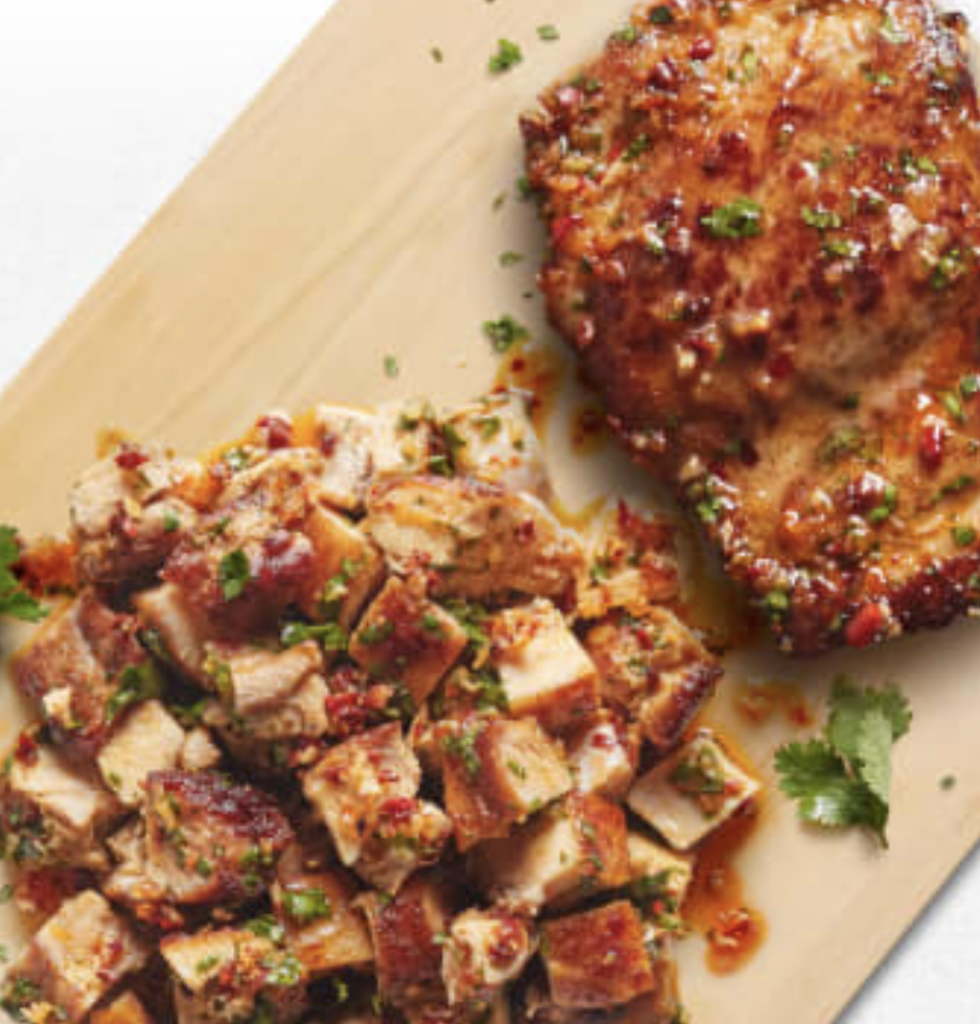 On the surface, Chipotle suing a competing restaurant sounds like semantics over the use of the word "chipotle." However, their beef with Sweetgreen, a popular salad and grain bowl restaurant, goes deeper than the use of a singular word. According to court documents, Sweetgreen's new Chipotle Chicken Burrito Bowl constitutes "deceptive trade practice" along with trademark infringement and dilution.
"Sweetgreen is using Chipotle's famous CHIPOTLE trademark to sell a product that is very similar and directly competitive to Chipotle's chicken burrito bowl," the lawsuit documents revealed after filing on Tuesday. Chipotle says the salad chain is attempting to profit off its well-known, nearly identical, and directly competitive product. Not only that, but Chipotle said in the suit that Sweetgreen's advertisements feature a background too similar to Chipotle's trademarked Adobe Red color and they use a font similar to Chipotle's.
Although the Chipotle Mexican Grill chain is named after the smoked and dried jalapeno pepper that originated in Mexico, that does not mean that other restaurants are barred from using the word to describe the spices in their food. Sweetgreen said in a press release that "bold chipotle spices" were the inspiration for the new burrito bowl—that, and a 70 percent customer preference for chicken as a protein source. "Inspired by bold chipotle spices, this protein-heavy option balances a brand new flavor profile for Sweetgreen, with whole grains and better-for-you ingredients that our customers love," said Nicolas Jammet, Co-Founder and Chief Concept Officer at Sweetgreen.
The fast-casual giant believes that their fan-favorite burrito bowls provided the real vision behind Sweetgreen's new menu offering. Laurie Schalow, the chain's chief corporate affairs officer, told NPR that Chipotle is "committed to protecting our valuable trademarks and intellectual property. Consistent with that, we will take appropriate actions whenever necessary to protect our rights and our brand."
The two entrees are quite similar, provided that a Chipotle customer orders chicken in their burrito bowl. Chipotle's burrito bowls allow customers to choose from several protein options, including steak, chicken, carnitas, and barbacoa. The bowls are built upon a base of brown or white rice, black or pinto beans, and the customer's choice of toppings including tomatoes, guacamole, salsa, sour cream, and queso.
Sweetgreen's Chipotle Chicken Burrito Bowl is more of a set offering, although customers can request ingredient substitutions if desired. The warm entree starts with two scoops of wild rice, which is topped with peppery blackened chicken and lime cilantro black beans. Additional toppings include shredded cabbage, red onion, tomato, roasted chipotle salsa, and cilantro.
Sweetgreen initially declined to comment about the lawsuit, sending NPR a statement saying that it's company policy to not comment on pending litigation. However, they did acknowledge that they were aware of the suit. Sweetgreen's next announcement showed that their silence did not indicate inaction on their part.
On Thursday, a Sweetgreen representative told People that "as part of a tentative agreement to resolve the lawsuit," they would change the name of their new menu item. "In order to focus on the business and continue serving our guests without distraction, we have decided to rename our bowl to the Chicken + Chipotle Pepper Bowl. Our mission is to bring customers healthy, elevated and craveable menu items that make you feel good."
The representative said Sweetgreen is looking forward to putting the lawsuit behind them. The company's legal documents request a jury trial, among other stipulations. So it remains to be seen if Sweetgreen's name change will satisfy Chipotle enough to drop the suit.
According to data company ScrapeHero, there were 3,162 Chipotle locations in the US in March 2023, across 49 states and territories. Sweetgreen currently holds a much smaller footprint in the fresh-and-healthy fast food market. ScrapeHero's March 2023 stats on the salad chain show it having 998 US locations across 17 states.
---