Target has issued a recall for Pillowfort Weighted Children's Blankets, sold in its stores between 2018 and 2022, after two children died of asphyxiation when they became trapped in the bedding.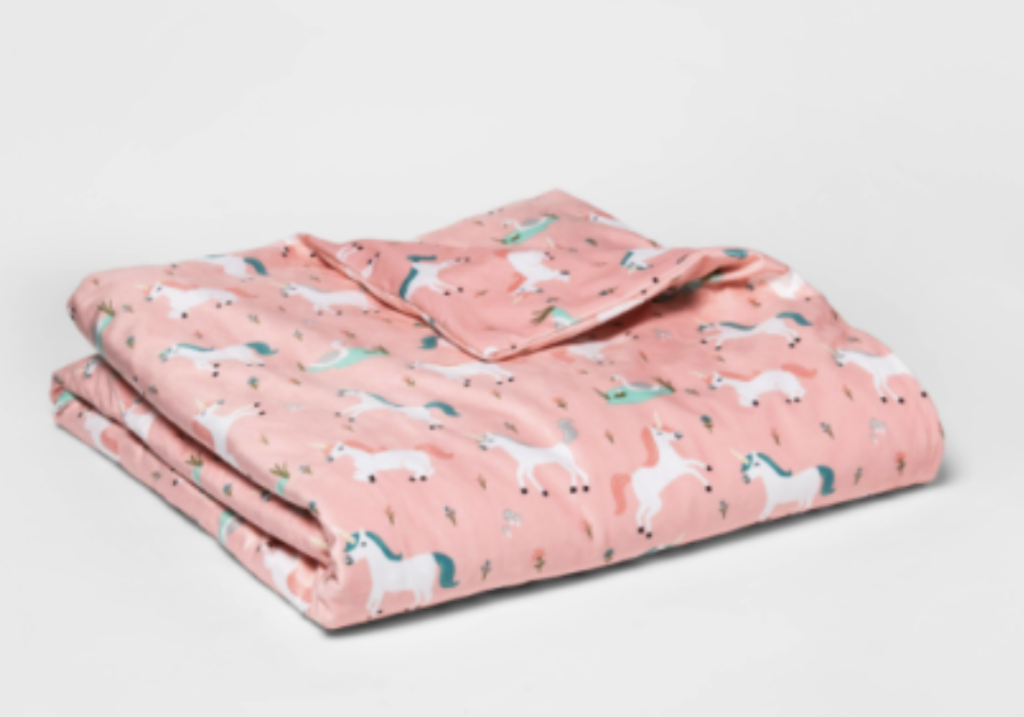 A blanket fort is a tradition for children going back generations in this country, and it requires the simplest of materials, your household blankets, and a vivid imagination. Target Corporation has issued a recall of 204,000 Pillowfort Weighted blankets that were sold at their locations nationwide and on their website. The recall is due to children becoming trapped by unzipping and entering the bedding and causing them to suffocate.

In April of this year in Camp Lejeune, North Carolina, a 4-year-old girl and a 6-year-old girl became trapped in the Pillowfort weighted blankets, and both girls died from asphyxiation. Target was also made aware of two other children being trapped by the bedding, but both of those children survived the incident. However, they certainly will have real trauma to cope with for the rest of their lives.

According to Consumer Affairs, the item numbers that are being recalled are "097-02-0140 (Unicorn – White), 097-02-0148 (Space Navy), 097-02-0361(Pink), 097-02-0363 (Blue), 097-02-0364 (Gray), 097-02-1603 (Buffalo Plaid – Red), 097-02-3904 (Blue Constellation) and 097-02-3905 (Unicorn – Pink) are printed on the fabric tag attached to the removable covers of the blankets." The bedding was manufactured in China and were exclusively sold at Target stores nationwide and through the target website between December 2018 through September 2022 for $40.

If you happen to have purchased this item, Target is urging you to stop using it immediately and to contact Target for a refund. Consumer Affairs instructs consumers to "contact Target at (800) 440-0680 from 7 a.m. to 10 p.m. (CT) daily, or online at target.com."

Target has also stated that they are proactively reaching out to all purchasers directly to assist in arranging the returns and therefore trying to avoid any more tragic situations that could arise from this deadly product. Target will be issuing refunds of $40 in the form of store credit to be used at any nationwide location or from their website www.target.com. If the amount of the purchase was larger than $40 and the receipt reflects that higher amount, they will credit that amount instead of the static $40.

The important step with a recall like this one that could have fatal consequences is to make sure we are all spreading the word. If you purchased this item, make sure to get it back to Target so that it doesn't fall into the unsuspecting hands of a child. If you know someone or think you know someone who may have this product, please reach out to them and let them know about the recall.

This is a potentially deadly bedding product for children, so there is no time to waste in making sure everyone gets the message and gets their Pillowfort Weighted blankets back to the retail stores and far away from their children. When you think about the developed strength of a female six-year-old and how she was unable to free herself from the product and unfortunately passed away, it becomes even more pressing to spread the information regarding this serious recall.

---