Police apprehended a Cadbury Creme Egg thief after he broke into a truckyard and nearly drove away with a vehicle full of over 200,000 chocolate eggs.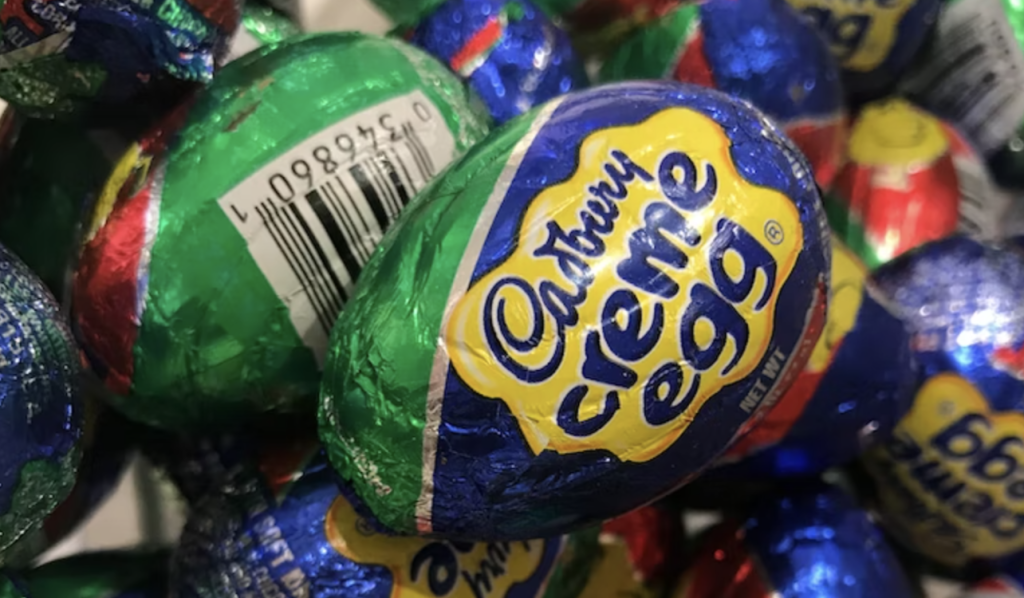 This is the tale of crime everyone will agree or at least be empathetic with the assailant. In the United Kingdom, it seems like the police fouled a plot only the Easter bunny would be proud of. Last week, the police arrested a man that is thought to have stolen a truck full of over 200,000 Cadbury Crème Eggs. Yes, there is a Cadbury's Creme Egg thief on the loose.
In the lead-up to Easter, which evidently started the week after Christmas, stores begin to stock up on customers' favorites that are likely to sell out before Easter is over. One of the biggest sellers when it comes to Easter confectionary is the iconic Cadbury's Crème Egg.
The chocolatiers Cadbury's is a British company that first opened in Birmingham, United Kingdom, in 1824. They are synonymous worldwide for making one of the best chocolate and hundreds of different products. They sell over 350 million products annually, making them one of the most successful businesses of all time.
They were sold in 2010 to Kraft foods in an amalgamation that cost Kraft over 11.5 billion pounds Sterling or 18.9 billion dollars. Everyone's favorite egg was first manufactured at Cadbury's factory in the United Kingdom in 1923, but the version that everyone eats today went into production in 1963. It consists of a Cadbury's chocolate shaped into an egg with white and yellow syrup inside that mimics the inside of a real egg.
The local Police stated that they may have helped save Easter for people who love the delicious treat by apprehending the Cadbury's Creme Egg thief and the truck. The man, identified as 32-year-old Joby Pool, was caught in the central town of Telford in England not long after the truck was first stolen.
The truck was in a yard, ready to be driven to its destination the next day when the assailant broke through a gate using a mental grinder. This shows it was a premeditated attack to retrieve the mass amounts of Cadbury's Crème eggs. Maybe, they are his favorite; who knows? But it is a little egg-travagent! (There had to be at least one egg pun in this article.)
Within the truck, not only were there over 200,000 Cadbury's Crème Eggs, but there were a number of other varieties of chocolate. The Police have not revealed where the truck was meant to deliver such a massive amount of chocolate. The contents of the truck were thought to be worth over 40,000 pound Sterling or $48,000. So while it sounds like a story that could have been called the Easter Grinch, the Cadbury's Creme Egg thief managed to undergo a monumental robbery.
When arrested, Pool pleaded guilty to three charges; theft of a truck, theft of its delicious contents, and damage to private property. He will be officially charged next month.
While it is a serious crime the Cadbury's Creme Egg thief has committed, everyone needs to know did he know he was stealing 200,000 Cadbury's crème eggs, and if he did, was he keeping them for himself? These are essential questions for the ongoing investigation.
---