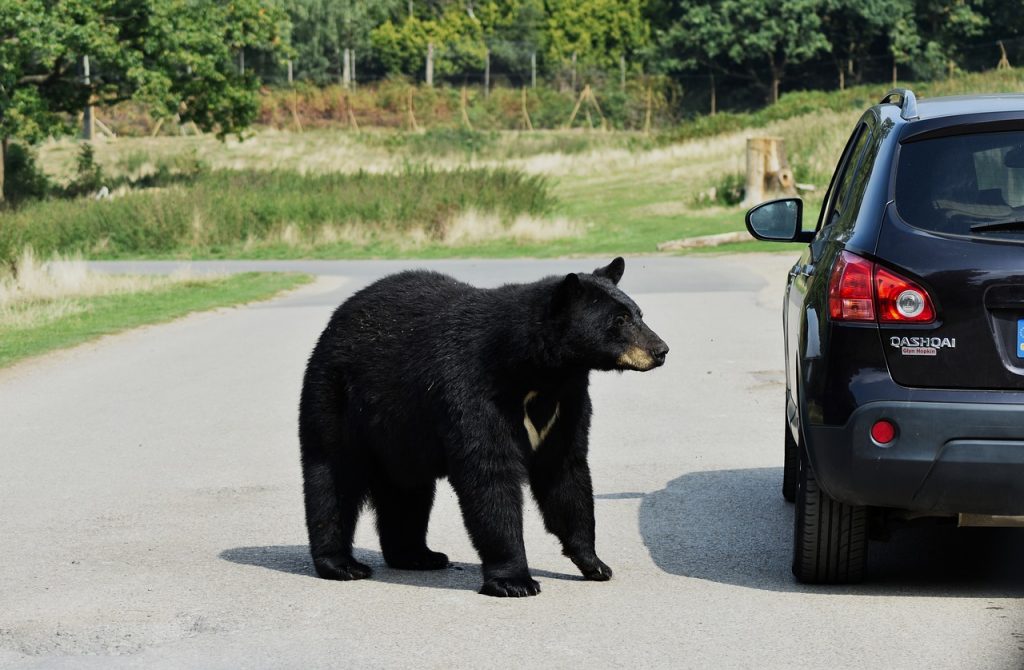 Where does a 500-pound black bear eat? The question might sound somewhat like a joke at first but for residents in the Lake Tahoe area, it's no laughing matter. Why? Because there's a bear in the community and he appears to be eating wherever he wants.
Since July, "Hank the Tank," as the bear has been dubbed by the South Lake Tahoe Police Department, has been tormenting California residents in the Tahoe Keys community. The police have received over 150 complaints regarding the black bear and the nearly 38 properties it has caused damage to. Using his large size and strength, the bear has even broken into at least 28 homes. What is his prey? Human food, like pizza.
Nobody has been able to stop Hank thus far, according to Peter Tira of the California Department of Fish and Wildlife. Paintballs, bean bags, sirens, and tasers have been used by department officials and local police to "haze" the black bear. However, it appears that he is too attached to humans and their food to stay away for long.
Since July, residents have reported Hank to the police more than 100 times as he continues to terrorize Tahoe Keys, a gated enclave approximately 190 miles northeast of San Francisco. Authorities are now attempting to apprehend Hank and maybe euthanize him. It is apparent the black bear has lost all fear of humanity, posing a potentially very dangerous situation. The situation is all the more perilous because Hank is "exceptionally huge" at 500 pounds. According to the Washington Department of Fish and Wildlife, the average black bear in the western United States weighs 100 to 300 pounds.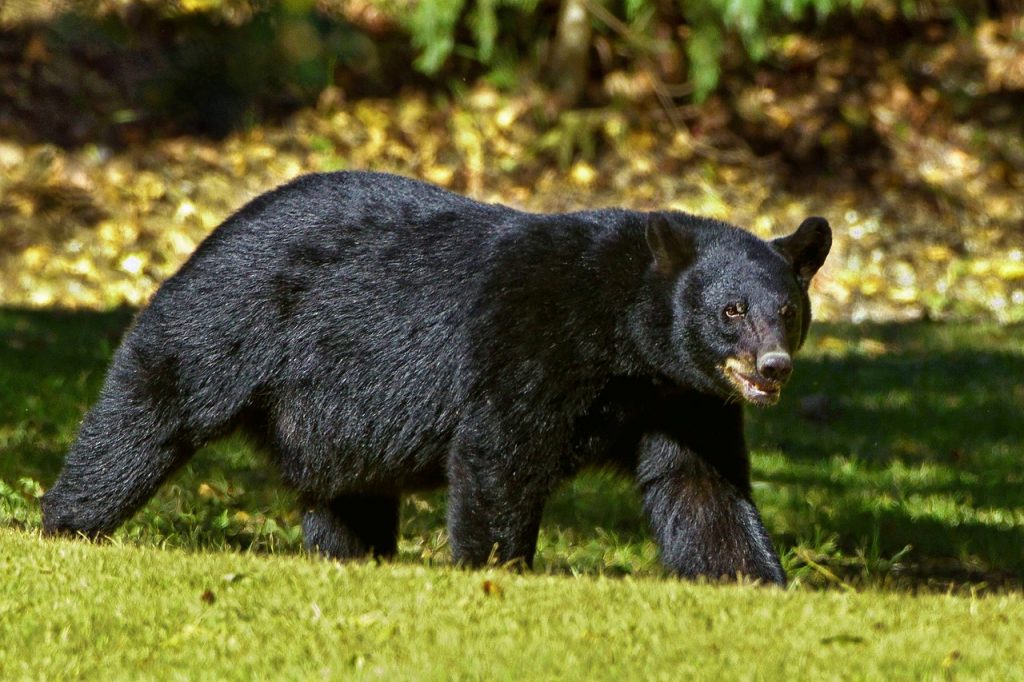 Ann Bryant is the executive director of a wildlife rescue organization in Homewood, Calif. She says Hank's diet of human food and rubbish has caused the black bear to grow in size. She also says that Hank didn't become so fat eating berries but that she didn't know how Hank acquired a love for human food.
According to the National Park Service, Hank became one of the neighborhood's least-wanted inhabitants in July, which is around the time bears enter hyperphagia, a phase when they bulk up on carbohydrates before hibernating for the winter. However, Hank's proclivity for breaking into homes, as reported by KRNV-TV in Reno, Nevada, did not abate during the winter. This has prompted state wildlife officials to suspect he never hibernated. A spokesman for the California Department of Fish and Wildlife claims that if black bears had year-round access to food, they may not hibernate.
Because Hank did not fall into a trap prepared for him earlier this month, police are considering a new strategy, with euthanasia being their last resort. And even though the black bear could be relocated, officials believe moving Hank to another region may just relocate the problem. Many of the residents that have been impacted by the black bear want him to be taken to a sanctuary rather than euthanized. Unfortunately, all of the potential bear sanctuaries that Hank could be moved to are already full.
For generations, black bears have roamed the area. They've coexisted fairly well with the locals, particularly those who've learned not to leave food out and to keep rubbish sealed in bear-proof containers. Bears have, however, occasionally caused problems in the area. The creatures were dubbed "house wreckers" by The New York Times in 2007.
Even though neighbors do not want black bears to vandalize their properties, they do want Hank to be treated with respect. Hank, according to numerous residents in the area, is soft and sweet. Ms. Bryant explained that when he breaks into a house, he is significantly more interested in the food than in the humans who may be inside.