Find out just how Beyond Meat's business is exploding and where you can get your hands on their newest products.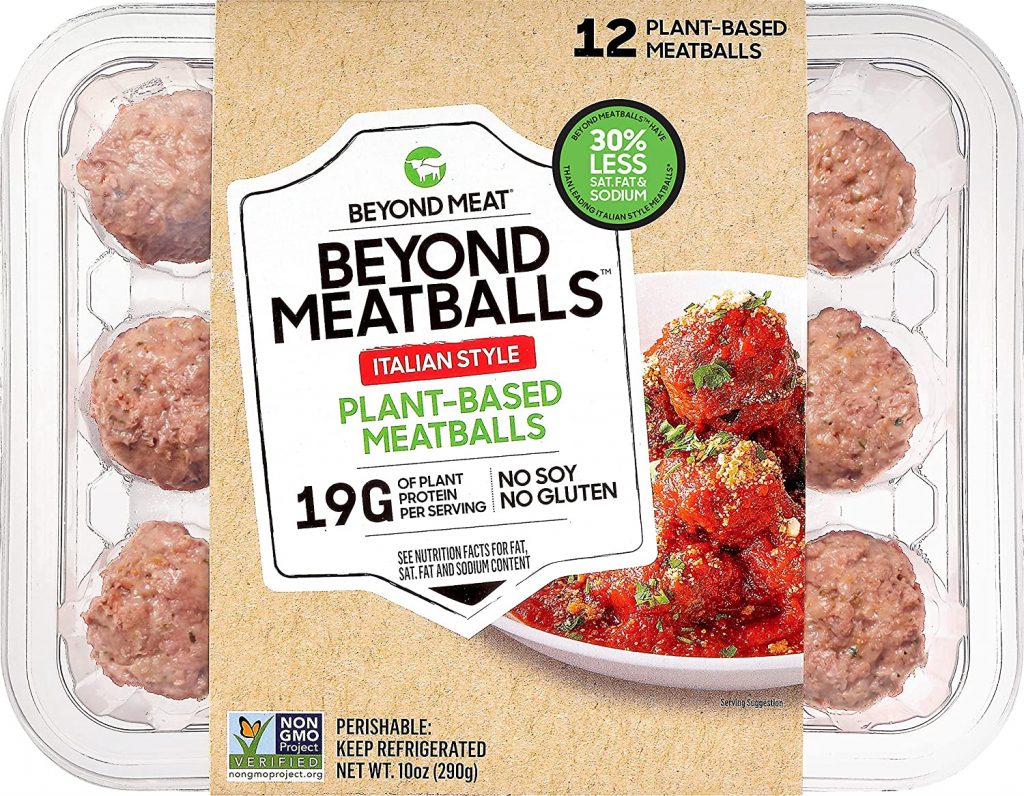 Beyond Meat has had quite a successful couple of years. From being incorporated into many fast-food chains' menus to appearing in grocery stores nationwide, non-animal protein products like Beyond Meat are exploding in popularity. Beyond Meat's Beyond Chicken is expanding to more markets across the United States, making its way to more than 8,000 new grocery stores.
There are a few bigger grocery store chains you can check out for those looking for Beyond Meat's Beyond Chicken. Albertson's, Whole Foods, Sprouts, and CVS will have the tenders in stock very soon, ensuring that you'll be able to find the plant-based product in any state. If you're a Kroger shopper, you'll have to wait until the end of the month to see the meatless chicken tenders there.
Beyond Meat's Cheif Growth Officer Deanna Jurgens commented on this sudden expansion, stating the product's heightened demand. Jurgens explained that the company wants to ensure the product exists wherever "customers have interest." For the plant-based giant, that, fortunately, means most states in the country. Since the plant-based product has recently become a household name, many shoppers anticipate finding it in their local grocery stores as a meat alternative. Luckily, consumers nationwide will soon get their wishes fulfilled, as most huge grocery chains will be selling the product by the end of April.
For plant-based giant's in-store products, tumultuous sales numbers informed the company's chicken tender availability. At the beginning of the pandemic, the plant-based beef and sausage products experienced a spike in demand. But as restaurants came back in 2021, the demand curtailed, with many opting to buy meatless foods outside the grocery store. After the meat-alternative company's quarterly earnings dropped in retail sales, the company decided to launch more meatless products in markets nationwide. Hopefully, this will allow better accessibility for shoppers looking for meat alternatives at the grocery store.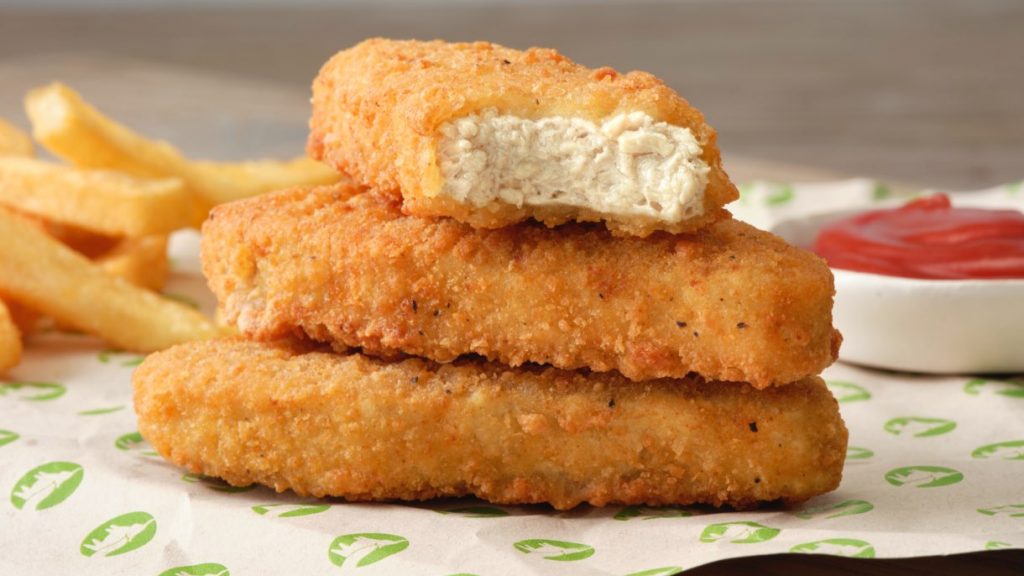 Last year, the plant-based behemoth focused on partnering with fast-food chains to distribute their product. Though many popular restaurants picked up the product for their menus, the latest quarterly earnings for Beyond Meat retail sales in 2021 unfortunately declined. The meat alternative dropped 20% in overall revenue from the previous quarter in grocery stores, landing below $50 million. Though Beyond Meat has received widespread attention, the unbecoming profit decline threatens the retention of the plant-based product's investors.
Due to the unpredictable retail profits, some investors have pulled out of Beyond Meat, dropping its stock prices. Over the last year, Beyond Meat's stock shares plummeted by 66%. Today, the market value for the company is at $2.77 billion, far less than its worth during its early pandemic rise. Thankfully, there's hope for the mighty meatless product. On Tuesday, shares for Beyond Meat inclined slightly by 3%. This figure may predict an incline for the company's stock, as a bump in retail profits may be accredited to Beyond Chicken's new availability.
Though Beyond Meat is a successful product in the meat alternative world, the company still has to contend with market turbulence. After a year of declining in-store profits, the meat alternative enterprise wanted to ensure more people were purchasing its products off grocery shelves. With thousands of new grocery stores soon to have Beyond Meat's chicken tenders in stock, a new profitable era will hopefully dawn for the company.