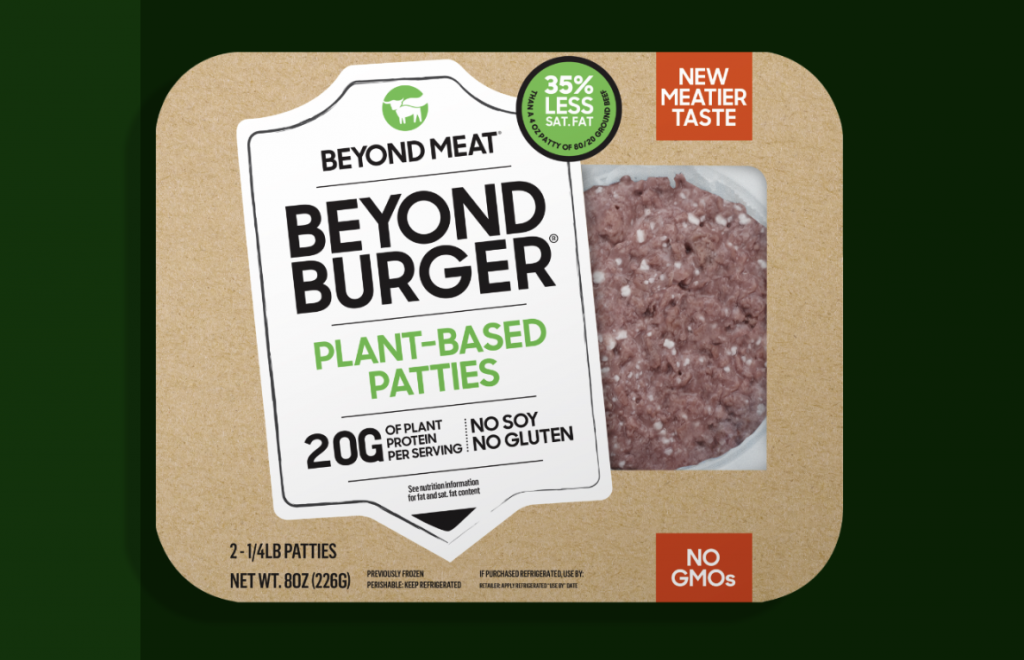 In recent years, the plant-based industry has largely hit the ground running in terms of consumer adoption and overall growth. However, in a surprising turn of events, that could be changing. After achieving immense revenue margins in a record amount of time, Beyond Meat's business could be in real jeopardy.
CNBC detailed that Wall Street predicted Beyond Meat's current troubles. The plant-based industry as a whole is still in its infancy. Historically, young industries experience a lot of ebbs, flows, and overall growing pains. For instance, many tech startups delving into new sectors are experiencing comparable volatility right now. Similarly, the EV market, while perhaps in some ways stronger, is going tough something related, too. One example is EV-maker Rivian's immense share plunge following a monumental IPO. Beyond Meat is feeling that same heat. At present, Beyond Meat shares are sitting at a staggering 87% below their highest recorded share price, according to statistics from CNBC.
Beyond Meat's current struggles are largely symptomatic of the state of the industry at present. Inflation has caused prices for everything to surge, including already expensive meat-alternative products. This has resulted in waning market interest. Additionally, perhaps initial curiosities pertaining to the premise of Beyond Meat are also abating. Many meat-eaters may have bought the company's products to simply see how close they tasted to real meat. Those same meat eaters likely didn't continue to purchase those same products after their initial curiosities were satisfied. Regardless of the reasoning, the fact is that interest in Beyond Meat's products has fallen flaccid, at present.
However, Beyond Meat is the only plant-based manufacturer to experience a reduction in product interest. Overall enthusiasm for plant-based products like the ones in Beyond Meat's repertoire is lackluster right now. Still, it doesn't mean that alarm bells should be sounding yet for Beyond Meat and others like it. Kellogg, the older statesmen in the grocery business, says what investors and consumers are seeing now is normal. "We've seen this in many categories in the past that take off. They have a shakeout period," said Kellogg's CEO Steve Cahillane.
Another catalyst, perhaps, that initially inflated interest for Beyond's Meat's products was the pandemic. The pandemic left many people bored at home with nothing else to do other than pay Animal Crossing and experiment with new foods in the kitchen. New kid on the block Beyond Meat was the perfect solution to help fuel the pandemic-induced kitchen craze. Now that society is slowly regaining some sense of normalcy, that void no longer needs filling. Hence, the company's bottom line is taking a massive hit.
So will Beyond Meat eventually turn out to be a big bust? The short answer is that nobody really knows yet. Will the plant-based industry as a whole go belly-up? This is highly unlikely. Not only has it become a billion-dollar industry with multiple new startups entering the space daily, but speculators familiar with the rises and falls of new industries believe that the likely outcome will result in business mergers. For instance, the company could merge with competitor Impossible Foods or vice versa.