Find out which of best wireless chargers are perfect for you.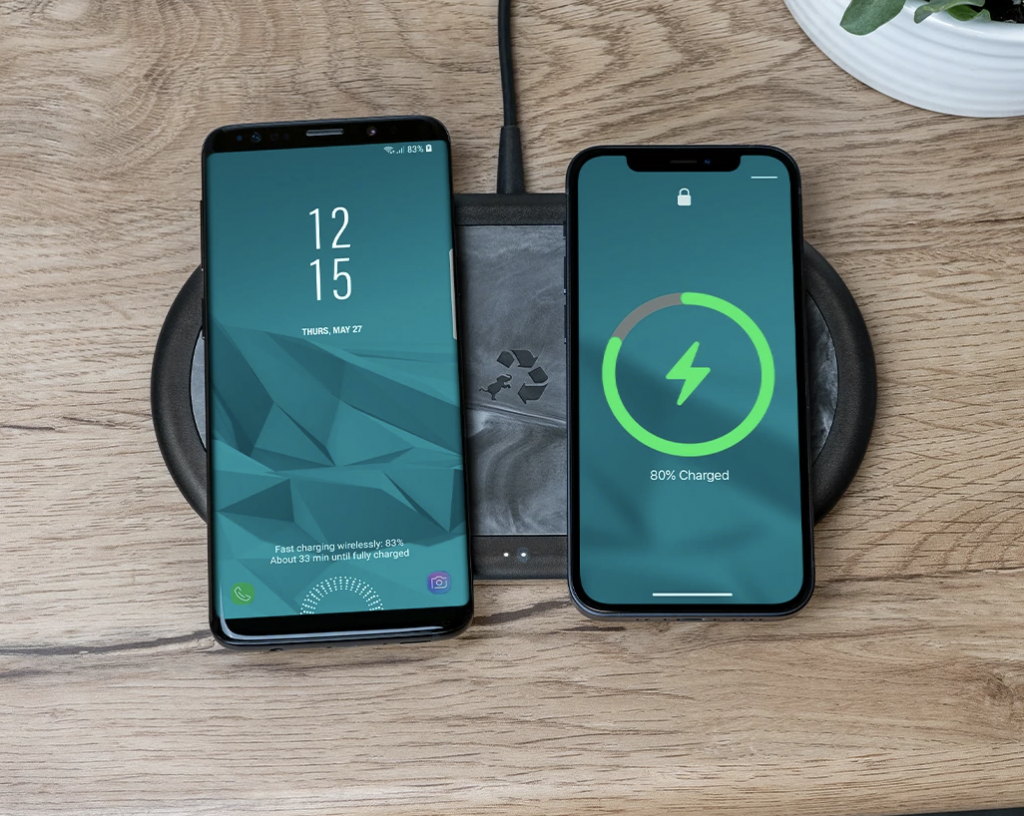 Nothing beats the convenience of having a wireless charger. After coming home from a long hard day at work and you notice that your phone is on the brink of death, you can just drop it down on the pad or place it in the dock and walk away. It completely eliminates the possibility of you spending 10 minutes locating your cable and charging brick while you could be relaxing on the couch or enjoying the delicious takeout from your favorite Chinese food joint that you grabbed on the way home.
What makes wireless charging even better, if that is even possible, is that many of them can accommodate multiple phones or other peripherals at once. So, instead of your outlets being completely consumed while you charge your phone, your watch, your headphones, your tablet, and whatever other devices you might have, you can just plop all (or most) of them down in one single place. It doesn't get any simpler or more convenient than that. So now that we've convinced you that wireless charging is the only way to go, which ones are the best? We have done some extensive research in order to confidently recommend what we feel are the best wireless chargers out there. Have a look at what we've found.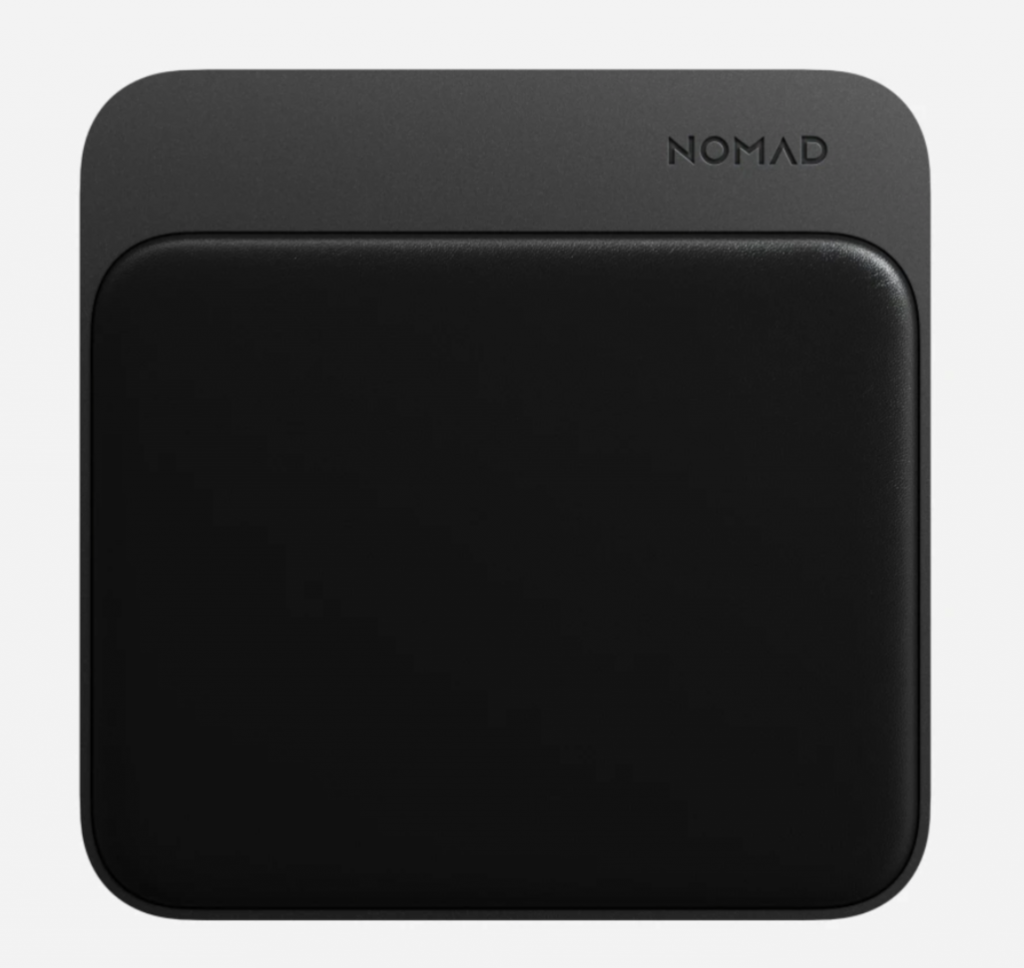 WHY IT'S THE BEST – This little wireless charging powerhouse has a sleek and modern all-black design outfitted with a leather charging pad, giving this wireless charger a more premium feel. It is compatible with both iPhone and Android phones. Android phones can take advantage of this device's fast-charging capability. However, iPhones can make use of the Nomad pad's magnetic feature so that your iPhone lands in the perfect charging position every time you place it down without a second thought.
Another nice feature of this wireless charger is that it includes an auto-dimming LED light that adjusts its brightness according to the amount of light in the room. This is especially useful if you are planning to keep this in your bedroom to charge your phone at night. With the auto-dimming LED function you won't have to worry about being kept awake by the charger's light. The only downside to the Nomad is that, as its name would suggest, it only can support charging one phone at a time.
PRICE – $69.95 on Nomad's website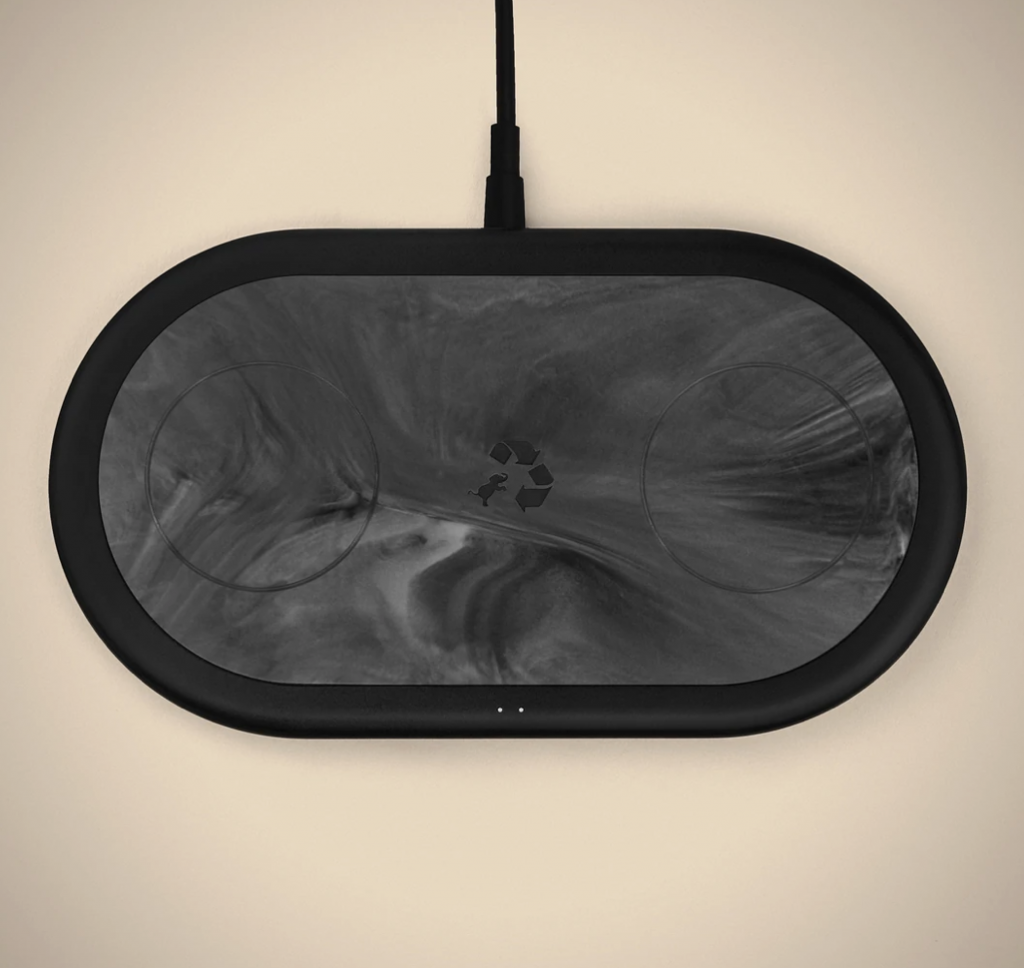 WHY IT'S THE BEST – Nimble's Apollo Duo is the cream of the crop as wireless chargers go for a multitude of reasons. First, it can support charging two devices at once. Second, it is compatible with a slew of wireless charging-capable devices including iPhones, AirPods (2nd Gen), AirPods Pro, and various Android devices. Additionally, if you have an iPhone, it makes use of Apple's MagSafe technology for perfect placement every time.
However, perhaps the best part about this wireless charger is that is 100% environmentally friendly. According to Nimble's website, each one is "Made with post-consumer plastic and silicone to further reduce total footprint by -8.76 lbs of CO2 compared to available wireless charger alternatives." And not only is the device itself gentle on the environment but so is the packaging as it is also made entirely of recycled materials, contains no harmful dies, and is biodegradable.
PRICE – $79.95 on Nimble's website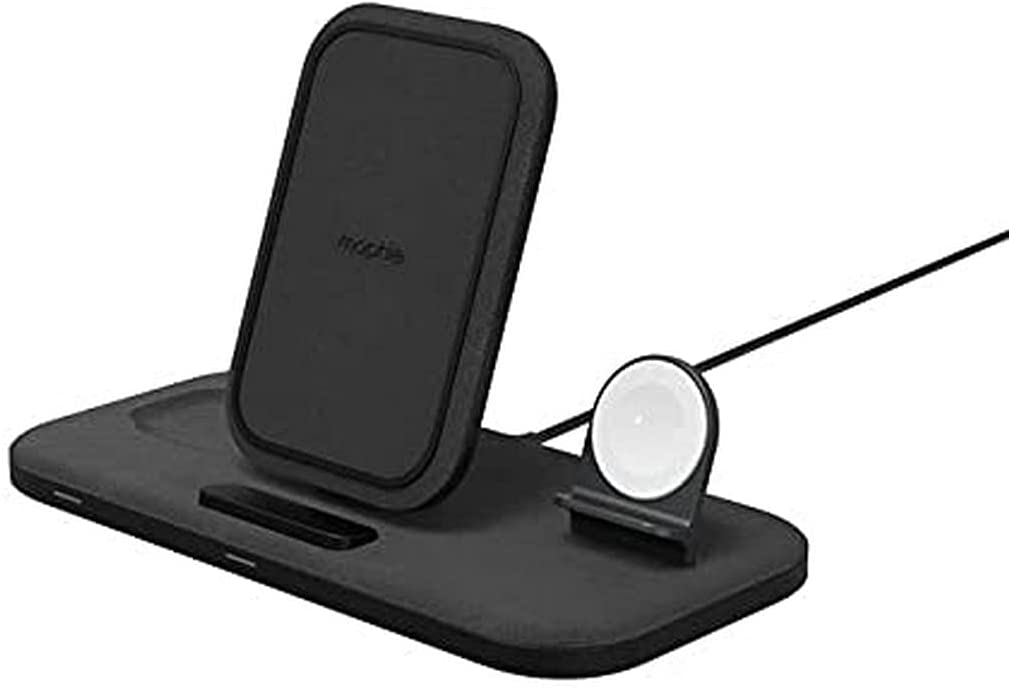 WHY IT'S THE BEST – The Mophie 3-in-1 is the premier choice for those fully integrated into Apple's ecosystem of devices. As the name states, this charger can support up to three Apple devices at once. There is a space for an iPhone, an Apple Watch, and a set of AirPods or Air Pods Pro. This is perfect for someone who frequently utilizes all three peripherals and wants to have them all in one location at the ready to just grab and go. It comes in two different models that feature different charging speeds. There is the standard model which outputs at 7.5 watts and then there is an option for those looking for faster charging which outputs power at 15 watts.
PRICE – $139.95 on Amazon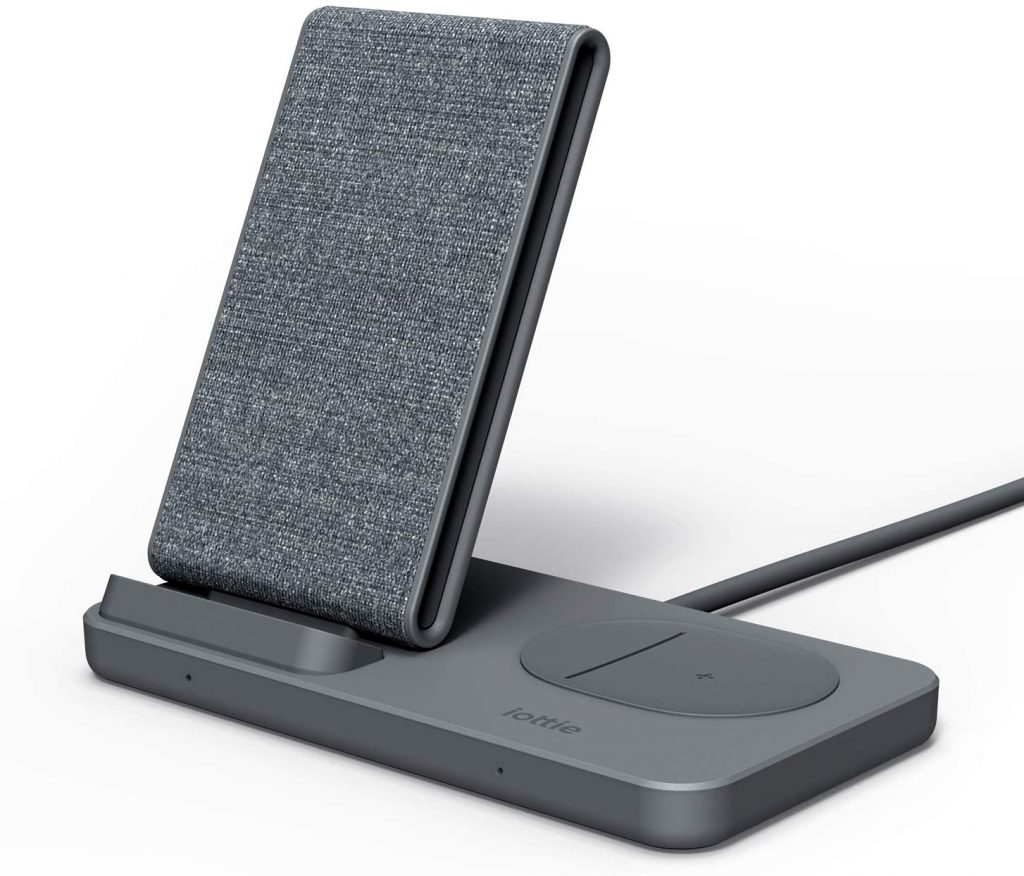 WHY IT'S THE BEST – If the Mophie is for iPhone users then the iOttie is for those in the Android camp. Its attractive design wrapped in a durable fabric is ideal for those Android users looking to charge multiple devices at once (although if you have an iPhone the iOttie is capable of charging it, too). However, what makes this charger perfect for Android users, in particular, is that it is one of the few that Google themselves have certified. This model comes in two different neutral colors, a dark gray and lighter grey, so it is well suited to blend in perfectly with a variety of different decors. Its more budget-friendly price is also a big plus.
PRICE – $37.46 on Amazon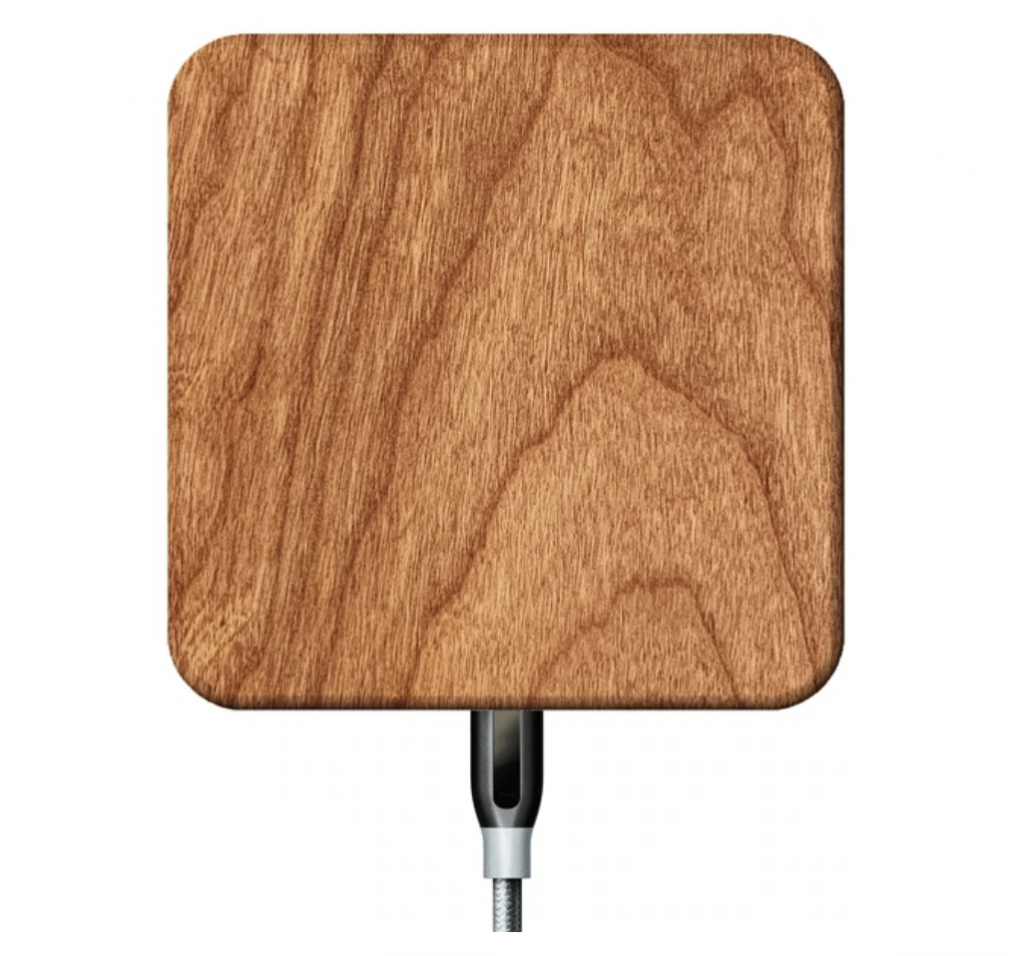 WHY IT'S THE BEST – The Kerf is another perfect option for the more environmentally or design-conscious buyer. It is made entirely of locally sourced wood which makes it a great representation of what a sustainable device should be, but that also makes it perfect to blend seamlessly into a wooden desk or table. There are an impressive 15 different types of wood from which to choose which include cherry, maple, sycamore, walnut, and mahogany, as well as a slew of others. It supports a wide range of both Apple and Android devices, and it too is a wireless charging option that won't break the bank.
PRICE – $39 on Kerf's website
THE CONCLUSION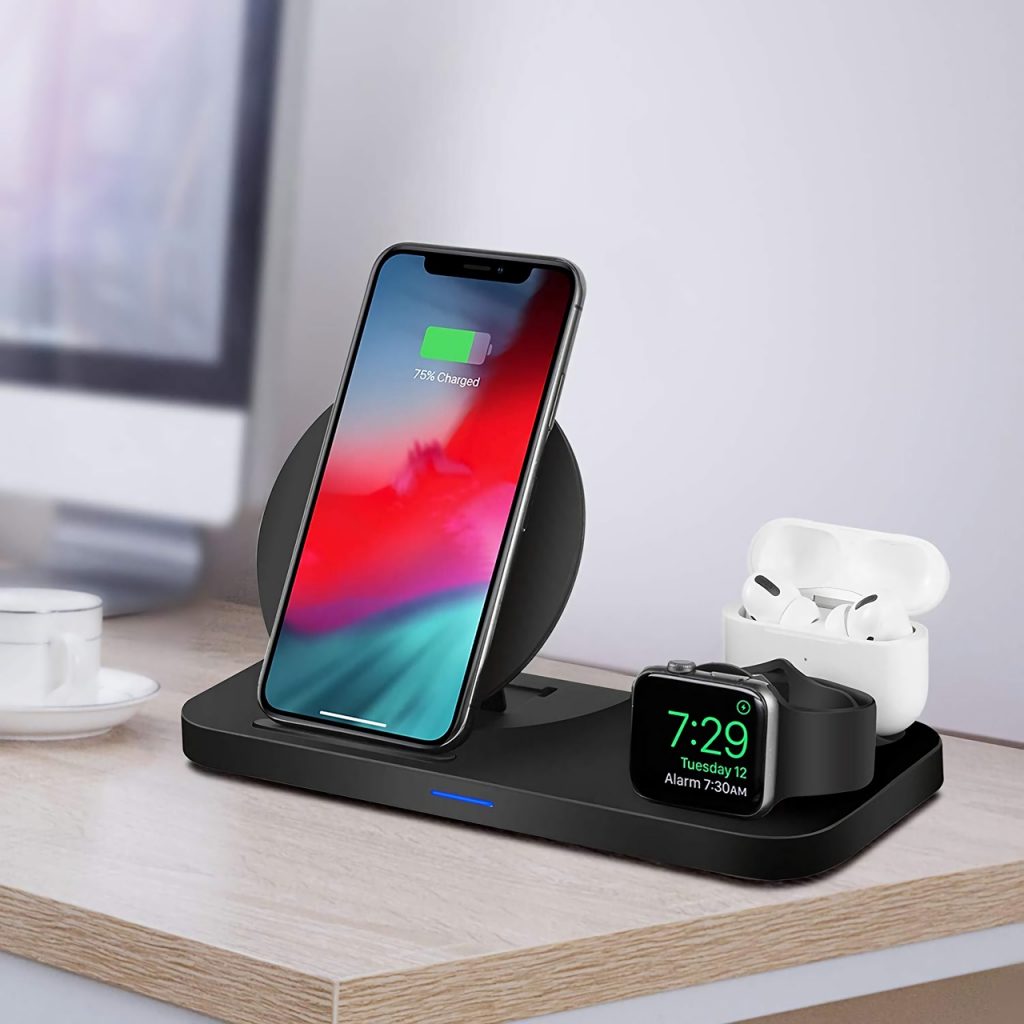 The wireless chargers above represent some of the best there are on the market. However, that being said, there are a wide variety of other great options that were just shy of making our list. Some other fantastic choices to consider are iOttie's wireless car charger for those who are always on the go, Apple's proprietary MagSafe wireless charger for the Apple enthusiast who seeks complete brand uniformity, or the Anker charging pad for those who are ultra budget-conscious. Ultimately, whichever device you choose, once you experience the overall ease and convenience that comes with wireless charging you'll never look back to the dark days that were riddled with cables galore.
---